The Hilarious True Story Of How Topher Grace Landed His That '70s Show Audition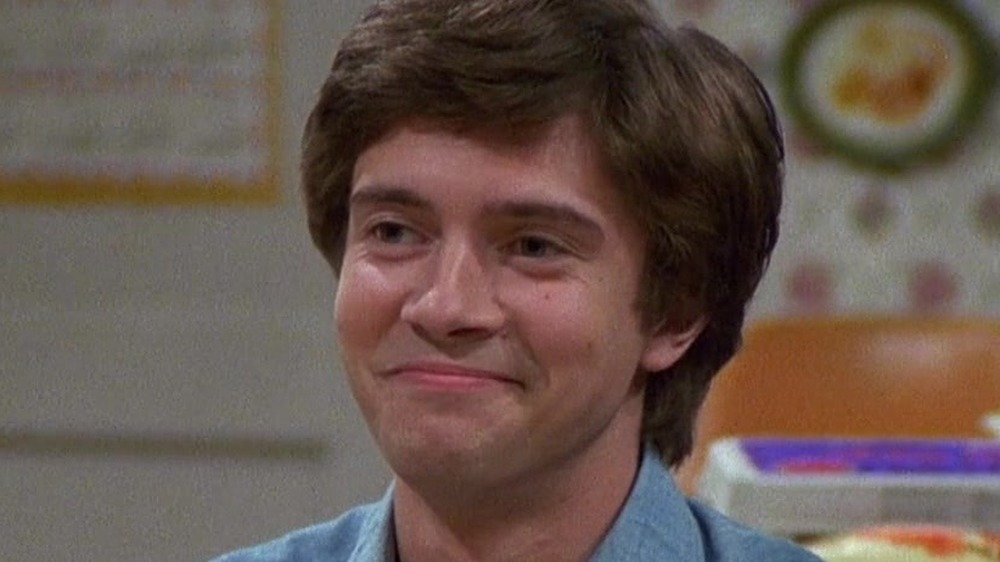 Fox
That '70s Show holds a unique spot in the history of TV. For some viewers, it offered a fond and funny glimpse back into their own childhoods. For others, it provided a dose of nostalgia for something they didn't even live through. One of the biggest strengths of That '70s Show was its perfectly cast ensemble of teenagers and adults — they really made you feel like you were living through a different era alongside them.
Among the cast members was Topher Grace, who became a familiar face to millions of fans around the world virtually overnight. He starred alongside Ashton Kutcher, Mila Kunis, Danny Masterson, Laura Prepon, and Wilmer Valderrama as Eric Foreman, a dorky but loveable movie geek, for seven of the series' eight seasons, and it's pretty impossible to imagine the show without him.
That's why the details surrounding how Topher Grace booked That '70s Show are especially funny. The way he nailed his audition to play Eric was a little bit unorthodox, to say the least — and looking back on it now, it's hard to say if it was luck or fate that led him to the role.
Topher Grace was pretty unprepared for his That '70s Show audition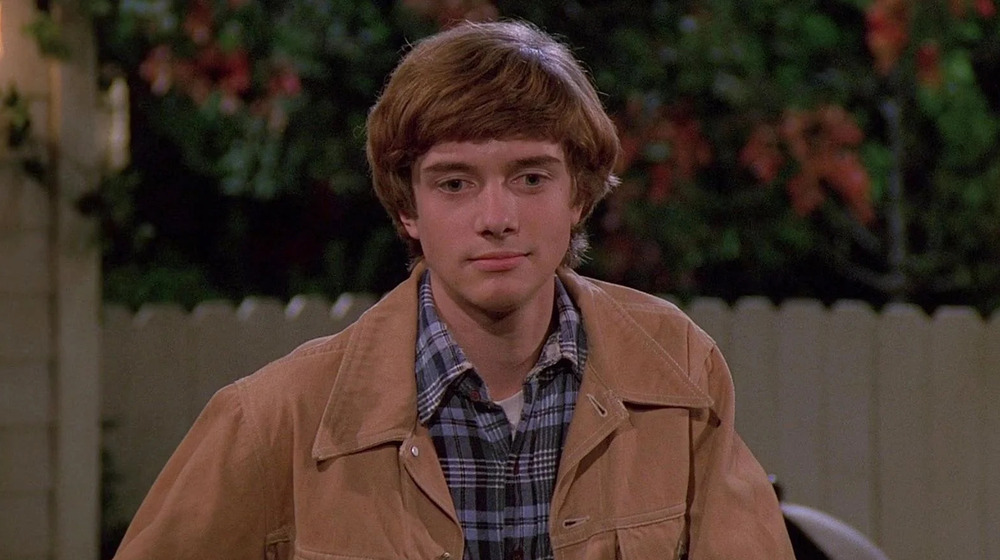 Fox
Most of the actors who make it big spend years honing their craft and chasing after their big break. For Topher Grace, though, the opposite was true — he stumbled somewhat accidentally into his acting career.
According to Grace, he started acting in a school play while attending a New England boarding school — but only because he had endured an injury that kept him from joining the tennis team and he needed something to do with his free time, per Entertainment Weekly.
The girl who created the sets at his school had some big Hollywood connections: Her parents produced the NBC sitcom Third Rock From the Sun. While Grace was a freshman at the University of Southern California, that girl's parents were producing a new series about a group of teens in the 1970s — and they contacted him about auditioning for a role.
The way Grace tells it, he wasn't exactly prepared for such a big career move because he'd never gone on any auditions before. He said after they asked him to bring a resume and headshot, he thought, "Ok, I can do a resume because I worked at Dunkin' Donuts, I worked at Sun Coast video; I know what that looks like... So I brought it, and it was like this terrible resume of jobs I did at the mall and the picture was me and my friends at Six Flags."
Apparently, his lack of experience didn't prevent the That '70s Show team from seeing his potential. Still, it's funny to think that the star of one of the most famous sitcoms of all time made it onto the show in such a random way.