The Child Walker With More Meaning Than You Thought On The Walking Dead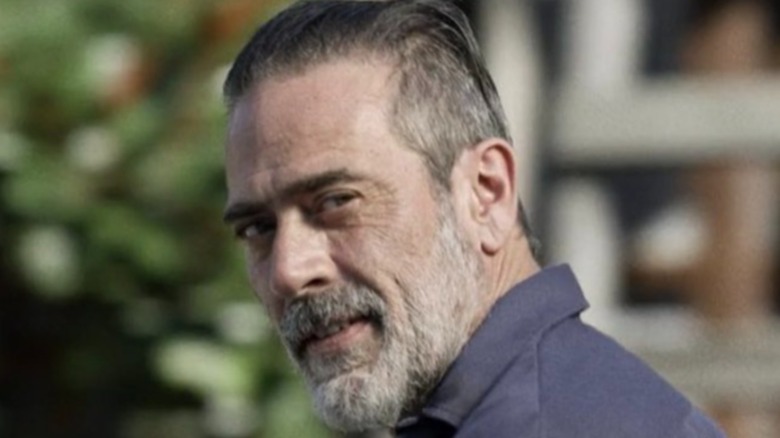 AMC
It has been said that the main appeal of AMC's "The Walking Dead" is its human characters and their constant struggles against the living and the undead. The likes of Rick Grimes (Andrew Lincoln), Michonne (Danai Gurira), Daryl Dixon (Norman Reedus), and many more helped put the show on the map and maintain its television presence for over a decade. Though this assessment is far from wrong, it's important to recognize the importance of the program's zombified hordes all the same.
Though rarely the central villains of the "TWD" story, the endless amount of walkers that plague our heroes are a constant threat. They've killed protagonists and antagonists alike, yet they've also met the wrong end of guns, katana swords, and even the odd explosion now and again. Nevertheless, they keep coming back for more, even if individual ones don't last very long. This impermanence makes walkers the ideal role for celebrity cameos, as actors ranging from Sam Witwer to Johnny Depp — well, his likeness at least — have proven over the years.
With the conclusive season of "The Walking Dead" on its way, we're rapidly approaching its last batch of potential guest appearances. As of right now, we know of one to keep an eye out for that will take the form of a child walker.
Gus Morgan is about to follow in his parents' footsteps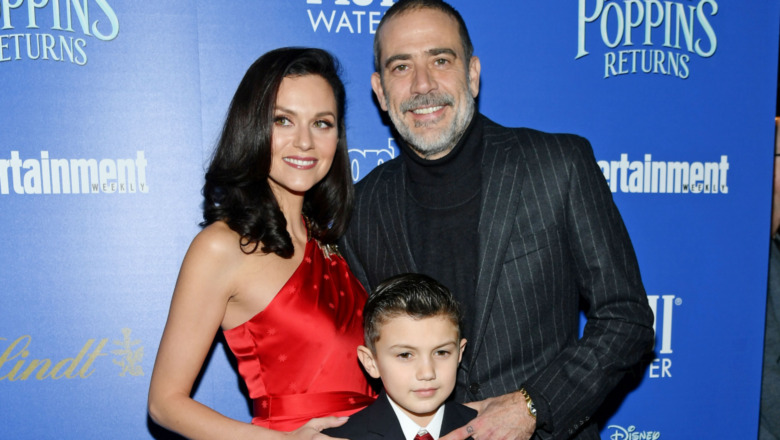 Mike Coppola/Getty Images
During an interview with Conan O'Brien, Jeffrey Dean Morgan — the actor behind one of the most prolific "Walking Dead" characters, Negan Smith — shed some light on how Season 11's production was going. While explaining that COVID-19 restrictions have led to the reuse of actors for walkers, he revealed that his son, Augustus "Gus" Morgan, managed to secure one of the few spots. "He's playing a child walker, which — if you watch the show — I think we've had like one or two of them in 10 years. It just doesn't happen. So, there's something very special about that."
Morgan continues, adding, "...he's 11 and he gets to be on The Walking Dead in the final season and it's super, super exciting. We're very pumped about it." He then aptly describes "TWD" as "a little bit of a family business" now that Gus is involved, and it's easy to see why. Morgan's wife and Gus' mother, Hilarie Burton-Morgan, appeared in the series too during the Season 10 finale, "Here's Negan." She took on the part of Negan's beloved Lucille (the person, not the barbed wire bat) for an extended flashback about his life before becoming the leader of the Saviors.
On April 15, Jeffrey Dean Morgan shared a preview of Gus' walker prosthetics via Instagram. "My kid. Just a peek... as a dad, I have to say, I'd be hard pressed to remember a time I've been more proud of this dude. Can't wait for y'all to see him in action," he wrote, building further hype for the last season of "The Walking Dead" and his son's new gig. We'll have to keep our eyes peeled for the young actor under his reanimated alter-ego starting on August 22, 2021, when the newest set of episodes kick-off.