The Walking Dead Cameo That Was Supposed To Be A Larger Role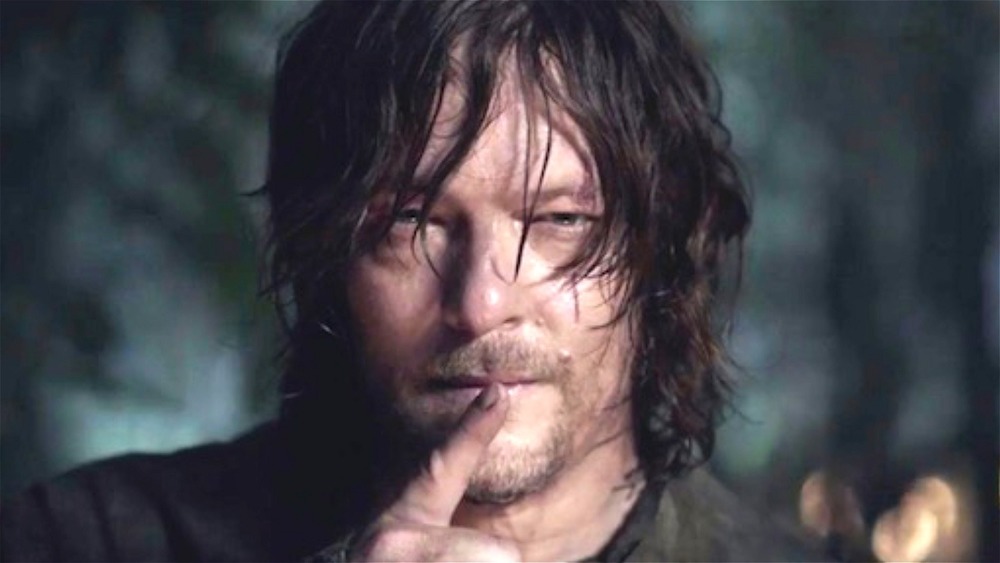 AMC
Of the countless number of television programs that have hit the airwaves over the years, few can hold a candle to The Walking Dead. The post-apocalyptic AMC original is quickly approaching its 11th and final season, prompting fans new and old to reminisce about its astounding run. From its jaw-dropping moments to intense stories, TWD is nothing if not attention-grabbing, a quality that is enhanced greatly by the revolving door of talented actors who have graced the series in the past decade.
While some names such as Rick Grimes (Andrew Lincoln) and Carol Peletier (Melissa McBride) have become fan-favorites thanks to their remarkable Walking Dead tenures, others haven't been quite as lucky. Though still popular, folks like Hershel Greene (Scott Wilson), Tyreese Williams (Chad Coleman), and Lori Grimes (Sarah Wayne Callies), among countless others, didn't enjoy such longevity. However, they still served their purpose in the story for some time, leaving their mark on the program as more than just cameos.
Speaking of one-off appearances, The Walking Dead boasts quite a few by recognizable faces in the acting world that didn't go unnoticed by viewers. Although there's one, in particular, that was intended to become much more substantial, but those plans were ultimately scrapped.
Walking Dead fans almost got to see more from Sam Witwer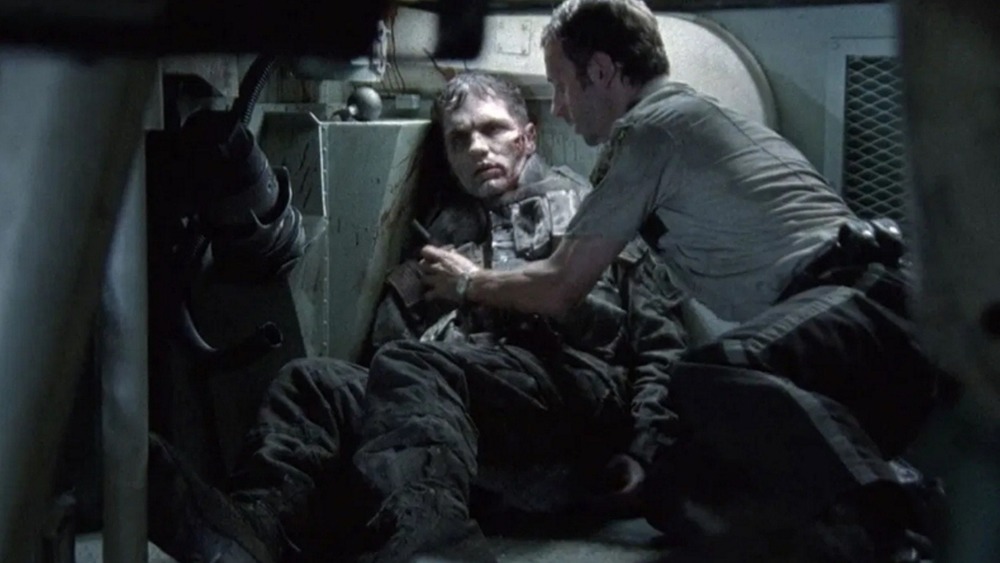 AMC
In The Walking Dead's inaugural season, viewers follow Rick Grimes — freshly out of his coma — on his quest to reunite with his family and make sense of his new zombie-infested world. His travels take him to a run-down Atlanta, Georgia in the episode "Days Gone By," where the former police officer is swarmed by ravenous walkers. To evade their insatiable hunger, Grimes takes refuge in a seemingly abandoned tank...or so he thought. He then encounters a reanimated soldier inside the military vehicle, portrayed by Sam Witwer of Being Human and Star Wars: The Force Unleashed fame.
Overall, this scene was designed to add a bit of extra tension to an already sticky situation. Witwer's flesh-hungry alter-ego wasn't the star of the show, but apparently, he was supposed to be in season 2. According to the actor in an interview with Horror Hound Magazine (via Mandatory), The Walking Dead's former executive producer Frank Darabont had plans to revive Witwer's character in a prequel episode. "Look, I think it would be really cool to tell a prequel story about how Atlanta fell, do Black Hawk Down, but with zombies, have a few main characters pass through, but the lead will be you," Darabont told Witwer, explaining the installment would lead into his eventual scuffle with Rick.
Sam Witwer called the idea "just one example of the kind of cool, awesome forethought, Darabont has put into this show," citing his closeness with the famed screenwriter. It certainly sounds like an interesting concept to include, but the Star Wars: The Clone Wars actor claims that budget cuts got in the way. Frank Darabont's departure from the series and AMC's desire to take season 2 in a different direction only further drove this point home, reducing Witwer's Walking Dead presence to a mere cameo.