The Comedy-Drama Series Every Wyatt Russell Fan Now Needs To See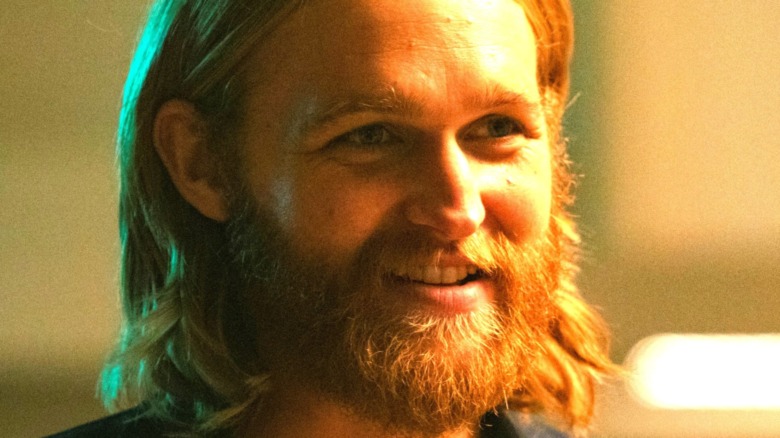 Jackson Lee Davis/AMC
If "The Falcon and the Winter Soldier" was your first introduction to Wyatt Russell, then it's time to delve into his back catalog and check out his first major TV role. Prior to playing the faux Captain America, John Walker, Russell starred in AMC's comedy-drama series "Lodge 49." And although it only lasted two seasons, the unusual series about a surfer dude who joins a secret fraternity has achieved cult status among its passionate fanbase.
"Lodge 49" isn't an easy series to describe — which may explain why it struggled to find an audience when it first aired on AMC. Essentially, it's the story of Sean "Dud" Dudley (Russell), a man who isn't sure what to do with his life after the death of his father. Despite losing both his dad and the family business, the laconic surfer remains an eternal optimist who believes things will work out for him in the end. On the other hand, Dud's sister Liz (Sonya Cassidy) is terrified his similarities to their father will lead him down an aimless path.
As a result, she's not particularly happy when fate seemingly leads him to the door of The Ancient and Benevolent Order of the Lynx. The secret fraternal order welcomes Dud with open arms, and gives him a place where he finally feels he belongs. But his new adventure only further highlights the cracks in his relationship with his sister, who is tired of always bailing her brother out of jams.
This all may sound like the setup for a quirky family drama, but the reality of "Lodge 49" is far more complex. The series is a trippy, beautiful ode to found families, searching for meaning in life, and learning to process grief. In an April interview with Entertainment Weekly, Russell summed up the series best when he said, "It's an existential experience."
The cast and crew of The Lodge remain passionate about continuing Dud's story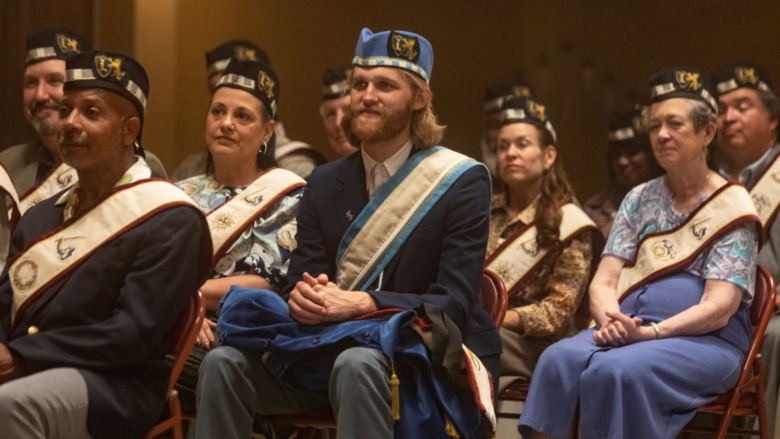 Jackson Lee Davis/AMC
AMC officially canceled "Lodge 49" in 2019 after just two short seasons, but the show remains beloved by not only the fans, but also the cast and crew. In a 2019 interview with IndieWire, series creator Jim Gavin revealed the series was meant to be a story told in four parts, and he's eager to make the final two chapters a reality. Sadly, Gavin and the show's producers were unable to find "Lodge 49" a home on another network or streamer. But even after all this time, Wyatt Russell remains committed to returning to the role of Bud at some point in the future.
"No matter how far you get from it, where you go, what dimension you're in, that show will always have the opportunity to have another iteration of it in some way," he told EW. "I was talking to Jim the other day. I was like: 'Ten years down the line, five years, next year, I'm always here for 'Lodge.'"
Given the high-profile nature of "The Falcon and the Winter Soldier," Russell now has the opportunity to become a household name. That in turn could  — and should — drive his new fans to check out "Lodge 49." And if enough people discover this wonderfully strange series, the actor's dream of seeing the series return in some form could come true. Still, whether or not "Lodge 49" ever gets a third season, this thought-provoking and unusual show deserves to become a bona fide cult classic in the wake of Russell's success.