Why Phineas And Ferb Was Disney's Idea Of A Rival For Spongebob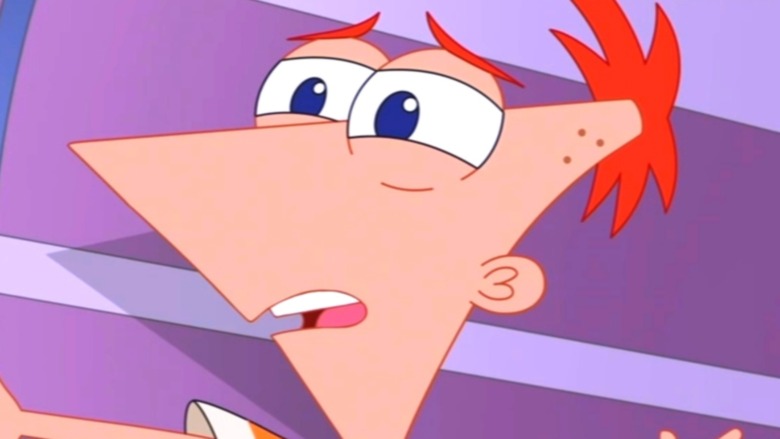 Disney
Throughout the 2000s and into the early 2010s, Disney Channel was in the midst of its golden age. It pumped out one classic show after another, including fan-favorites "Hannah Montana," "That's So Raven," "The Suite Life of Zack & Cody," and countless others. Of course, a common denominator among these programs is their format: a standard, episodic, live-action sitcom that younger audiences absolutely ate up. In that arena, Disney Channel thrived in the children's television game, although its animated works found far less success and longevity by comparison.
This isn't to say that titles like "Kim Possible" and "The Proud Family" were flops, in fact, they were quite the opposite. However, they and their peers lacked the ability to compete with the cartoon content Disney Channel's chief rival, Nickelodeon, had built its brand around. At the time, and very much to this day, "SpongeBob SquarePants" reigned as Nick's crowning achievement in more ways than one — becoming a worldwide phenomenon on the same level as even "The Simpsons." If the Disney Channel was to stand a chance, it needed to come up with a worthy adversary for the pineapple-dwelling sea sponge.
With this goal in mind, Dan Povenmire and Jeff "Swampy" Marsh's "Phineas and Ferb" arrived on the small screen in 2007, complete with catchy musical numbers, endearing characters, and unique stories to tell. It caught on with viewers in no time, prompting Disney to execute its bigger plan to give "SpongeBob SquarePants" and Nickelodeon a run for their money.
Disney saw SpongeBob-level merchandising potential in Phineas and Ferb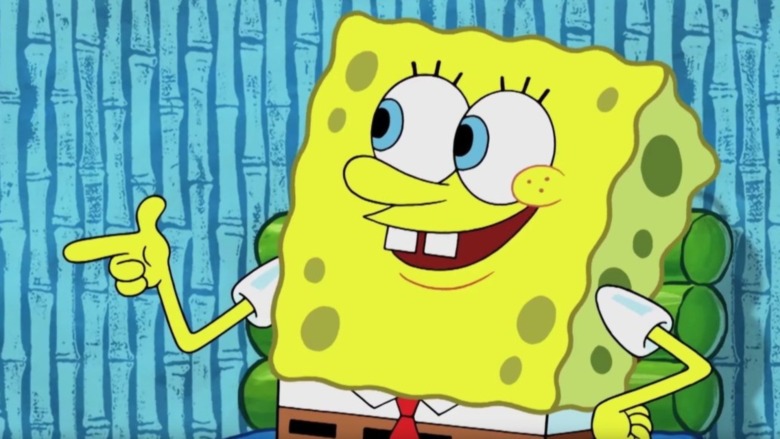 Nickelodeon
It's no secret that "SpongeBob SquarePants" is a huge moneymaker for Nickelodeon, especially when it comes to merchandise. Clothing, toys, theme park tie-ins, and more have popped up all over the place since the series' 1999 debut, and it shows no sign of slowing down. Watching from afar, Disney wanted to get a piece of the pie, so it looked to "Phineas and Ferb" to make that dream a reality and leave the competition in the dust.
As pointed out in a 2010 article from The New York Times, Disney didn't hold back in wringing out "Phineas and Ferb" for every penny it was worth. Mass retailers such as Wal-Mart, Kmart, Kohl's, J.C. Penney, and Target hopped on the trend immediately, supplying fans with all manners of merchandise. Not to mention, the titular stepbrothers arrived as walkaround characters at Disney Parks and even cultivated a presence at all varieties of sporting events, singing popular songs from the show via stadium screens. They were everywhere, but did the marketing push pay off?
In hindsight, "Phineas and Ferb" couldn't measure up to "SpongeBob SquarePants" on any front, despite its critical and financial success. It wrapped up its TV run in 2015 but remains a renowned piece of Disney's content library that still has no shortage of supporters. Even still, it's undeniable that Disney's plan to use it to topple the king of the cartoon landscape didn't pan out.