The Character Everyone Forgets Perez Hilton Played On The Sopranos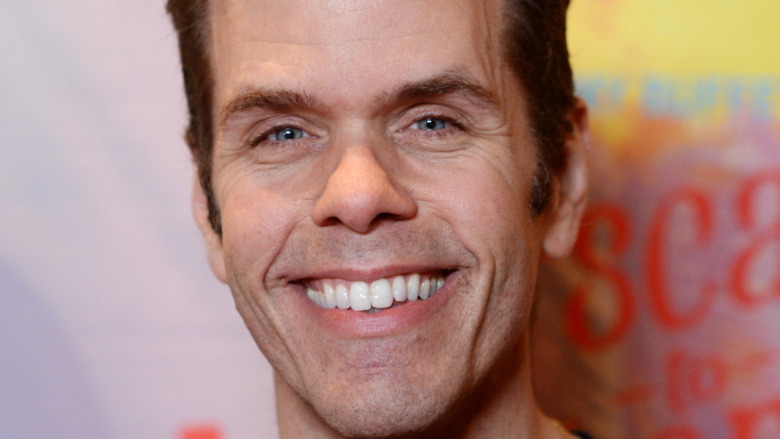 Amanda Edwards/Getty Images
"The Sopranos" changed the world of television thanks to its complex characters and intense storyline. Following the life of mob boss Tony Soprano (James Gandolfini) as he balanced his work and personal drama, "The Sopranos" ran for six seasons before ending with one of the most controversial scenes in TV history. Apart from the iconic Gandolfini, "The Sopranos" featured the amazing performances of Edie Falco, Michael Imperioli, and Steven Van Zandt, to name a few.
There were also tons of celebrity appearances on the show, from those who appeared as themselves to blink-and-you-miss-it superstar cameos. One of the more infamous celebrities to appear in an episode of "The Sopranos" was none other than the internet's original gossip maestro, Perez Hilton. Though he was credited under his birth name Mario Lavandeira for the small role, fans (and haters) will likely get a kick out of seeing a young Perez trying his hand at acting before he became an online sensation.
Perez Hilton played an unnamed student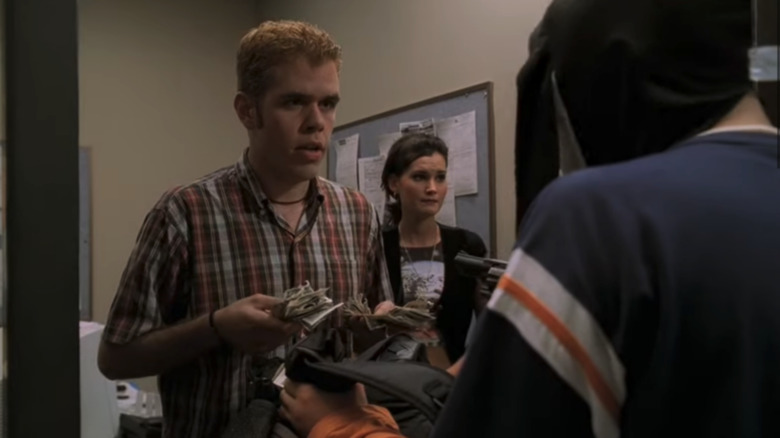 HBO
In the Season 3 episode "Fortunate Son," Hilton played a student who was in the wrong place at the wrong time. When Jackie Jr. (Jason Cerbone), Benny (Max Casella), and Chris (Imperioli) rob a benefit concert, they stick up the ticket counter that's being run by two students — one of whom is played by Hilton.
Held up at gunpoint, Hilton gave the masked mob members all the cash in the register, while pointing out that they were, in fact, robbing a benefit concert. Unfortunately for Hilton's character, the guilt trip didn't work, and the thieves ran off with the money.
Though his moment in the "Sopranos" spotlight was brief, Hilton seemed to have fun with the role. With the 2019 announcement of a "The Sopranos" prequel, he couldn't help but mention his time on the show, posting to Facebook: "The Sopranos are coming back! They should bring ME back too! True story: I was in season 3, episode 3. 'Fortunate Son.' I was held up at gunpoint by Michael! 😝"
While we can't say that being burgled is typically something worth bragging about, we'll give him this one.