Here's How You Can Watch The Father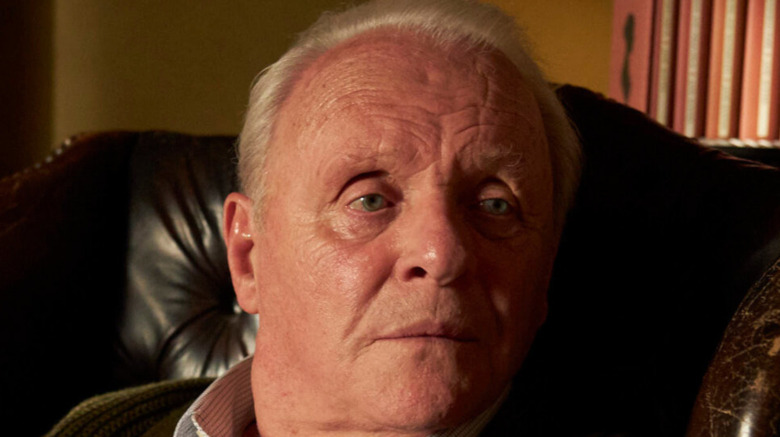 Sony Pictures
The Academy Awards are coming up in just a few days, so if you still need to watch some of the Best Picture nominees, you'll want to hurry up and track them down.
Alongside films like "Nomadland," "Promising Young Woman," "Minari," "Judas and the Black Messiah," and more, Florian Zeller's directorial debut "The Father" became one of the eight films nominated for Best Picture, as well as nominations for stars Anthony Hopkins and Olivia Colman, its adapted screenplay, editing, and production design. Adapted from Zeller's own play, "Le Pére," the film tells the story of Anthony (Hopkins), a man suffering from crippling dementia, and his daughter Anne (Colman), who is left to care for him.
Though "The Father" might seem like a typical family drama on the surface, Zeller's twisting, winding narrative and unique form of storytelling elevates the movie to Best Picture quality. If you've been wanting to watch "The Father" before the Academy Awards, here's how you can experience this unique, unusual film.
The Father is one of the year's strangest and best movies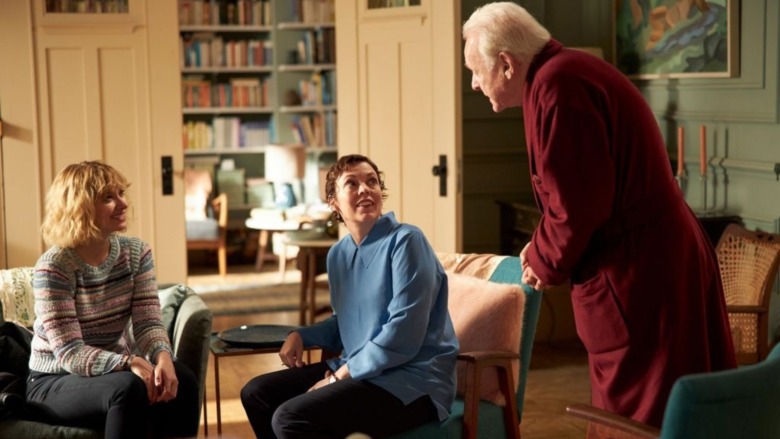 Sony Pictures
Even if you're subscribed to every major streaming service, you'll still have to shell out some bucks to watch "The Father," which is available to rent for $19.99 on platforms like Amazon Prime Video, Apple, FandangoNow, and more.
While that's a higher price than most rentals, you definitely won't want to miss out on "The Father," even if you're only watching it to check it off of your Oscars list. This surprising, ambitious film puts the viewer directly into Anthony's mind as it deteriorates, changing the setting, restaging scenes from different perspectives, and leading to a twist that reveals that Anthony's entire world isn't what it seems. With an emotional payoff and some seriously skillful performances, it's no surprise that "The Father" scored a coveted Best Picture nod.
Unsurprisingly, Hopkins and Colman, who have both won Oscars before, center the film perfectly, with Hopkins giving one of his best performances as a man struggling to figure out what's real and what isn't. Even if you don't think you'd enjoy "The Father," you'll want to give it a chance — it very well might surprise you.
After you rent "The Father," you can see how it does at the Academy Awards on Sunday, April 25 at 8 PM EST on ABC.