What Danny Ramirez Thinks Joaquin Torres Can Bring To The Falcon Role - Exclusive Interview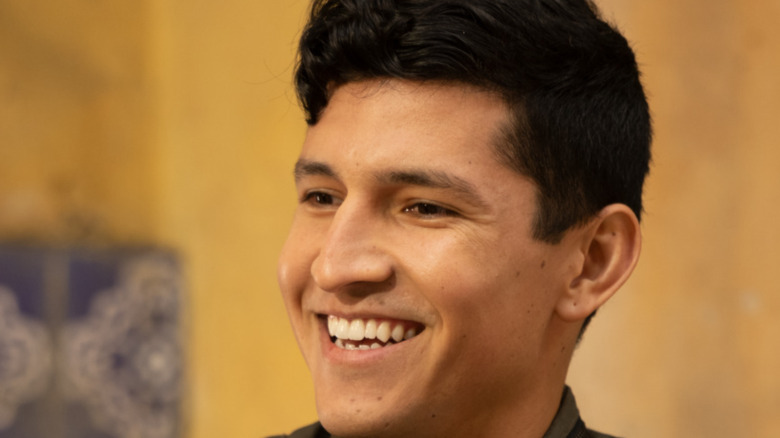 When Danny Ramirez showed up on the set of "The Falcon and the Winter Soldier" as Joaquin Torres, comic book fans had one question: Was his character gearing up to take over for Anthony Mackie's Falcon in the event that Sam finally accepted Cap's shield? It's been a wild ride since Ramirez first appeared in Episode 1, but the actor is no stranger to playing important characters — nor is it even his first foray into a Marvel role. After a few stints in TV shows like "Blindspot" and "Orange Is the New Black," Ramirez scored a three-episode arc on FOX's Marvel series "The Gifted," where he played a mutant refugee named Wes. 
From there, he appeared in the film "Assassination Nation" before heading over to Netflix for the hard-hitting series "On My Block." Like "The Falcon and the Winter Soldier," that Netflix show tackles real-world subjects like racial injustice and police brutality. Later, Ramirez starred in "Valley Girl" before landing the role of Joaquin. The actor will also appear in the "Top Gun" sequel "Top Gun: Maverick" later this year.
Prior to the season finale of "The Falcon and the Winter Soldier," Looper spoke to Ramirez during an exclusive interview where he dished on a possible arc as a new Falcon, what it was like to bring some Latin representation to the MCU, and what he learned from Sam Wilson and Anthony Mackie. 
Our future Falcon?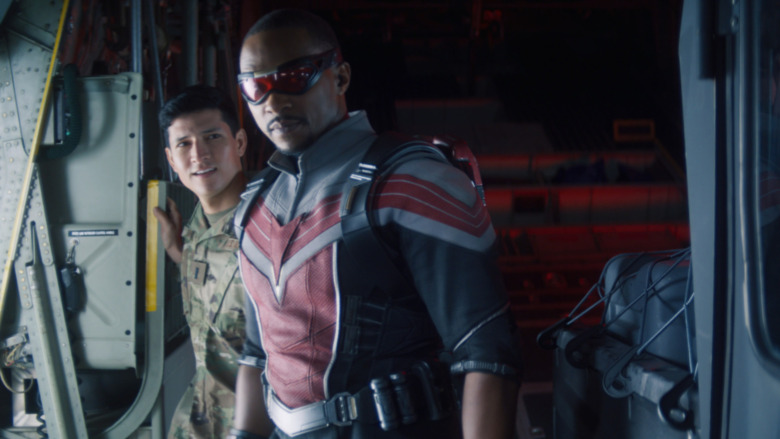 The last we see of Joaquin is Sam giving him Redwing. If this heads in the direction fans think it will, with Joaquin becoming the next Falcon, are you willing to join the MCU and possibly the Avengers in that capacity?
If I ever get an invitation, a thousand percent I will take it. No questions asked. Whether or not I get it, that's a completely different thing.
What do you love most about Sam Wilson's Falcon, and what do you think Joaquin could bring to the role if given the opportunity?
Well, I think what I love about Sam's character is he's incredibly witty beyond the physical presence that a lot of characters have. I think Sam just is incredibly witty and sharp and actually knows how to read a room really well. If you ever think of the situations he's ever in, he's attuned. And as far as Joaquin in the universe, the Joaquin-verse, I think he's just very... He's young and excited and filled with life and is trying to learn everything he possibly can and knows how important the opportunity is. And he doesn't want to squander it. So he'll go the extra mile — then some.
Reading between the feathers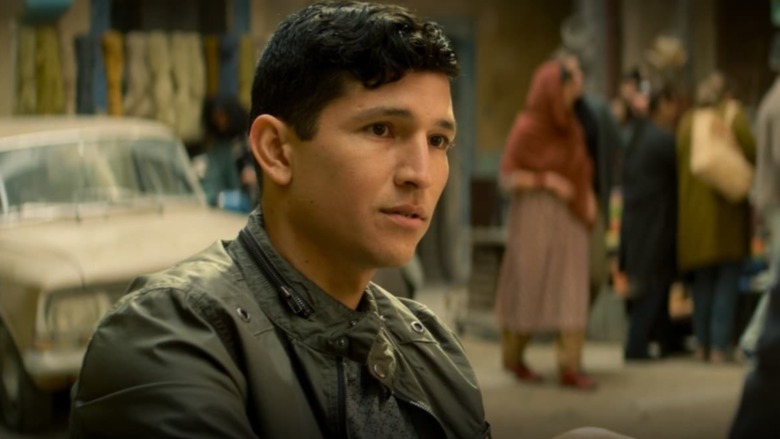 I really love that Joaquin brought a Latin perspective to the MCU. What subjects would you want this character to address down the line if given the chance? And what mark do you hope he makes on fans?
That's a great question. I think... if given the chance, I think to... Because what the show has done is that it hasn't pulled any punches when talking about the sociopolitical climate. And it just so happens that Sam's internal conflicts of kind of taking on this mantle are aligned with it. So I think with Joaquin being a way into the Latin perspective, I'd love for it to be something similar in regards to not shying away from what it would mean to tell it, to represent and tell his story.
Definitely. Did you look up Joaquin's comic book origins as Falcon before taking on the role, and how did you react to getting that role? What was it like taking over a character with such a rich Marvel history?
Yeah, I checked out the comics for sure. I think just to see what little nuggets I could find of the character that would play across. They are independent. The comics are independent of the MCU, but I think I did find some inspiration internally, but yeah.
Were you a fan of Marvel before getting the gig, and who would you most like to team up with or against in the MCU?
I had been a part of the show "The Gifted," playing a character called Wes. So I had known a little bit about Marvel, but I think once I saw "Endgame," I was full out just like it would be a blessing to be a part of this. And then the audition came a few months later, then I was like, "Wait, what?" So it was really cool that it was kind of aligned in that way. But to team up with? Let's say Sam.
The entire "Falcon and the Winter Soldier" series is available to binge on Disney+ now.