Why Joelle From NCIS: Los Angeles Looks So Familiar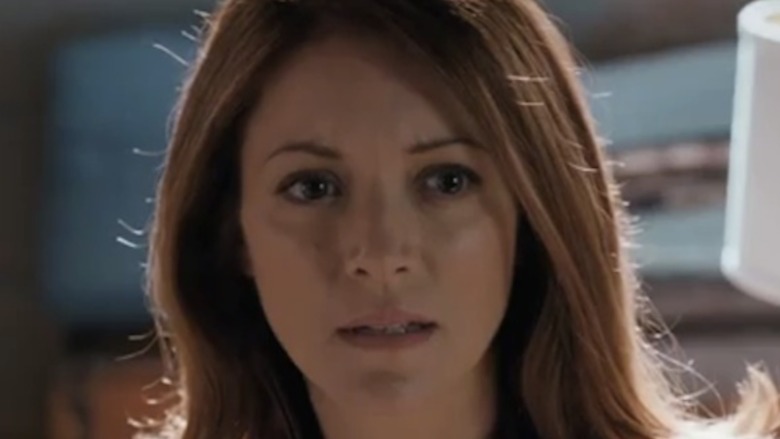 CBS
CIA agent Joelle Taylor first showed up on "NCIS: Los Angeles" working undercover as a kindergarten teacher during Season 5, in 2014. Since then, we've witnessed her instant chemistry with Special Agent G. Callen (Chris O'Donnell), her dramatic kidnapping and escape, and her recovery after losing both a finger and a leg. The role of Joelle clearly calls for an actress with range, and producers chose someone special when they cast the role. Elizabeth Bogush couldn't be more perfect.
Bogush has one of those faces that make you think you've seen her before — but where? Target? The grocery store? When she joined the cast of "NCIS: Los Angeles," she already had an illustrious acting career behind her. Most likely, you're recognizing her from one of her many previous roles on some of the most popular shows over the past three decades, series that remain part of today's pop culture zeitgeist.
Bogush played a bartender on Beverly Hills, 90210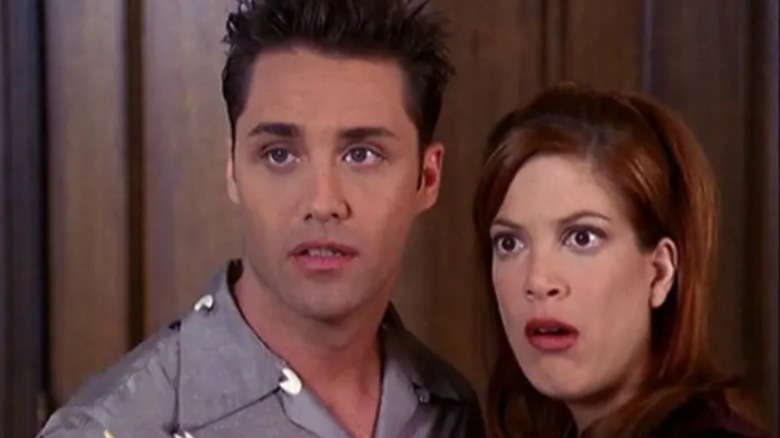 Fox
Though the original Fox series "Beverly Hills, 90210" debuted to poor ratings when it premiered in 1990, the show gained a huge following when it began releasing new episodes during the summer months, while other shows only offered reruns. Elizabeth Bogush got her chance to join the core cast of superstars — Shannen Doherty, Jason Priestley, Jennie Garth, Tori Spelling, Ian Ziering, Gabrielle Carteris, and Brian Austin Green — in 1999, during Season 10, as Cherise.
Cherise first showed up in Episode 1, "The Phantom Menace," when she captured the attention of fellow bartender Noah (Vincent Young) at the After Dark. They dated through Episode 2, "Let's Eat Cake." But when Noah got back together with Donna (Spelling) in Episode 3, "You Better Work," Cherise was kicked to the curb. And that was the end of Bogush's brief time on the hit show. Still, she'd set herself up for future success.
Bogush ate a fly on Everybody Loves Raymond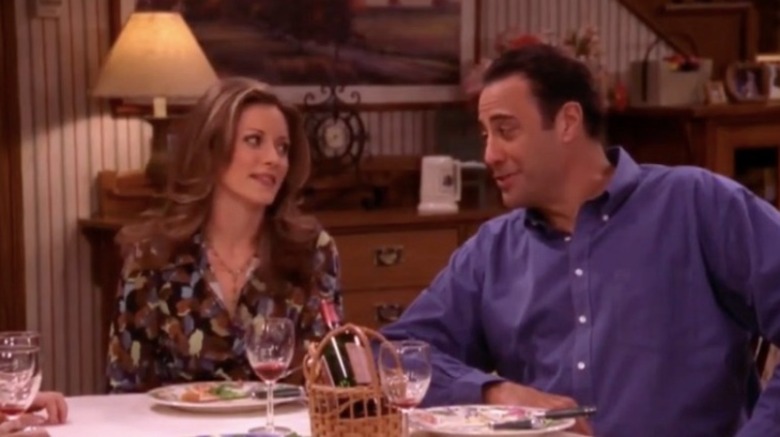 CBS
Elizabeth Bogush only appeared on one episode of "Everybody Loves Raymond" in 2002, but it was a role fans would never forget. By then in its seventh season, the show starred Ray Romano, Patricia Heaton, Brad Garrett, Doris Roberts, and Peter Boyle. Joining this outstanding cast, Bogush came on as Angela, Robert's (Garrett) new girlfriend, in Episode 9, "She's the One."
Robert spent several seasons looking for lasting love on the show, and as the episode title comically implies, he wasn't about to find it now. Angela was a brilliant, multilingual international trade lawyer who at first seemed perfect in every way. She liked Debra's cooking. She laughed at Ray's jokes. And of course, she appeared very interested in Robert. There was only one problem: Angela ate a fly, and Ray saw it happen.
Ray struggled to make his brother believe what he'd witnessed, and in the end, Robert finally confronted Angela. Her response was deadpan and hilarious. "You know, Robert, we all come from frogs," she said. Thus, the onscreen relationship ended, and Bogush was free to discover what else was out there for her.
Bogush stole a baby on The Young and the Restless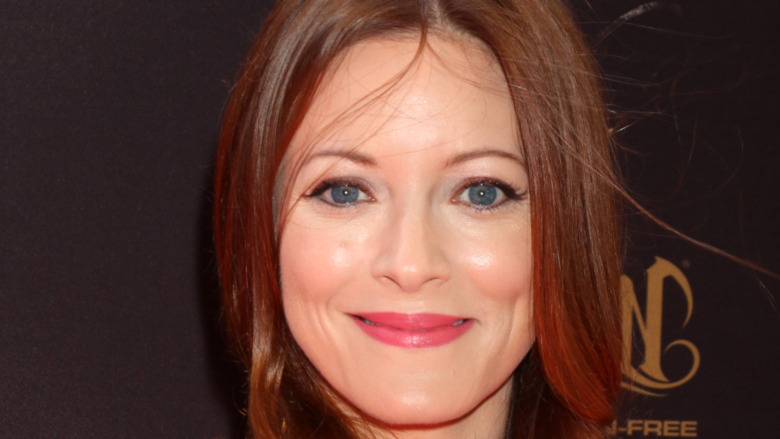 Shutterstock
In 2015, Elizabeth Bogush landed a recurring role as Dr. Sandy Anderson on CBS's long-running soap opera "The Young and the Restless." Playing an unhappy and unethical psychiatrist gave Bogush plenty of opportunity to put her acting talents to work. Dr. Anderson manipulated her patients ruthlessly, and when Nick (Joshua Morrow) and Sage Newman (Kelly Sullivan) had a baby, she stole it. Over time, viewers learned the doctor had good reasons for her actions. Her true identity was that of a promising Olympic diver whose dreams had been dashed in high school, when she was injured after Nick dared her to dive off a roof.
After appearing in more than 30 episodes, the character was killed off in 2016. It was an unfortunate end for the long-suffering, vengeful Sandy but a fine time for Bogush to move on. By then, she'd appeared in her first few episodes of "NCIS: Los Angeles" as Joelle. An actress who'd already nailed romance, comedy, drama, and everything in between, she was more than ready for a new role where she could flex her skills for a growing fan base.