The Baseball Player You Didn't Notice Starred On Vikings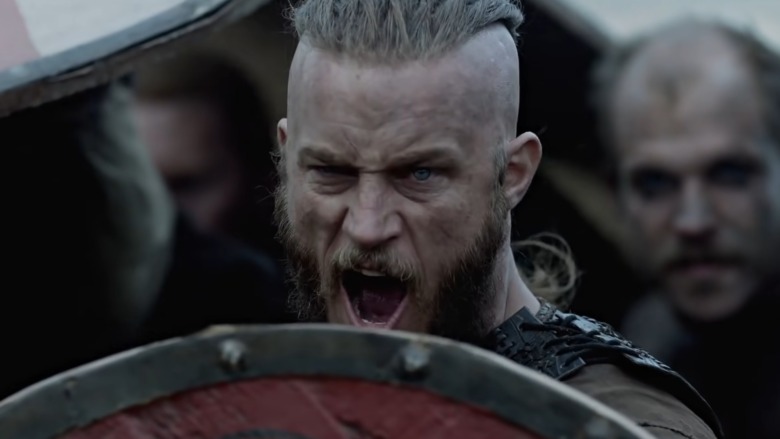 History
Viking history had long been an interesting subject for history buffs or those just plain interested in their Scandinavian genealogical background. But the History Channel's fantasy drama, aptly titled "Vikings," seemed to satiate an intense hunger for the topic. Per an old TV By The Numbers post, the show's premiere episode in 2013 gained over 8 million viewers. "Vikings" continued its success by lasting for six seasons before finally wrapping up in December 2020. 
However, a spin-off called "Vikings: Valhalla," which takes place 100 years after the main series, is currently in development for Netflix. Per Deadline, the upcoming show has already found its main cast. But we have to wonder if the spin-off will also include some neat guest spots just like the original show. For instance, WWE Superstar Adam "Edge" Copeland, who is just coming off his appearance at WrestleMania 37 (via CBS Sports), had the chance to join the fifth season of "Vikings" as the character Kjetill.
In addition to pulling from the world of pro-wrestling, "Vikings" also managed to get one of its guests from perhaps one of the unlikeliest sports: baseball.
Vikings featured a baseball MVP in the fourth season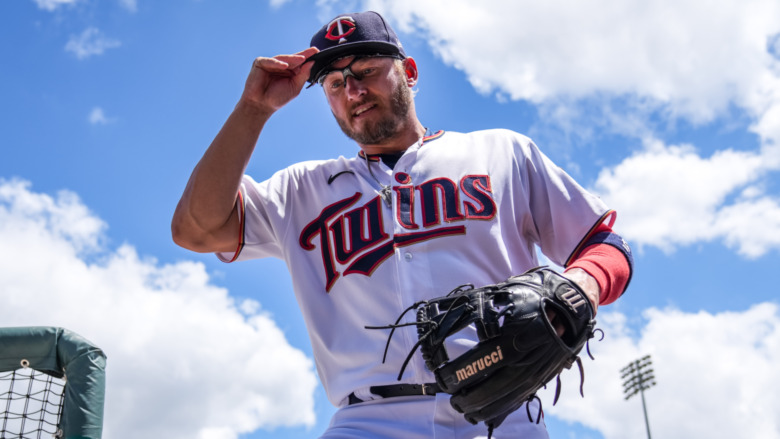 Brace Hemmelgarn/Getty Images
The worlds of "Vikings" and pro baseball came together during the show's fourth season thanks to a cameo from MLB player Josh Donaldson. Donaldson, who is also known as the "Bringer of Rain" in his sport, appeared as the character Hoskuld in the episode "Revenge." Via Fox Sports, the current Minnesota Twins third baseman had already made it known that he was a huge fan of the series as he once even cut his hair exactly like the main character Ragnar Lothbrok (Travis Fimmel).
Donaldson was also already having a banner year before his "Vikings" appearance. Via ESPN, in 2015, Donaldson was named as the American League's Most Valuable Player while playing for the Toronto Blue Jays. It was the first time a member of the Blue Jays had won the award in 30 years. He led the AL in RBIs with 123 and hit 41 home runs that season. While Donaldson's days as Hoskuld may be behind him now, he probably doesn't feel too bad about it. Per CBS Sports, he's currently signed to the Twins on a contract worth $92 million.