The Truth About Peter And Ray's Relationship In Ghostbusters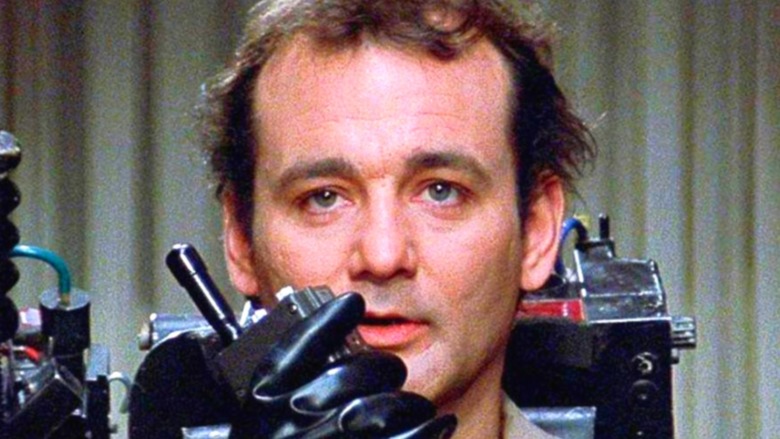 Columbia Pictures
1984's "Ghostbusters" from director Ivan Reitman has more than earned its place as one of the decades defining films and for good reason. Its ghost and ghoul-filled premise combined with witty dialogue and an unforgettable theme song from Ray Parker Jr. make it impossible to ignore or forget. Not to mention, it boasts an all-star cast for the era, including Sigourney Weaver of "Alien" fame and Rick Moranis from "Spaceballs," in addition to those tasked with bringing core four Ghostbusters to life. 
Bill Murray, Ernie Hudson, Harold Ramis, and Dan Aykroyd ultimately came together for the job, with the latter two also penning the script. A late addition to the in-universe team who got his chance to shine thanks to New York City's demand for the Ghostbusters, Hudson took on the role of Winston Zeddemore. Meanwhile, Ramis portrayed the brains of the operation, Dr. Egon Spengler, and Murray played the laid-back Dr. Peter Venkman. To round out the lineup, Aykroyd became Dr. Raymond Stantz, whose infectious enthusiasm for ghost hunting makes him the undeniable heart of the team.
Of the proton pack-bound quartet, Peter Venkman and Ray Stantz are the undeniable focus of the story. Thanks in large part to Bill Murray and Dan Aykroyd's natural acting chemistry, the characters just clicked, resulting in ancillary media that helped fill in the gaps of their tenured relationship.
Peter and Ray's friendship goes back years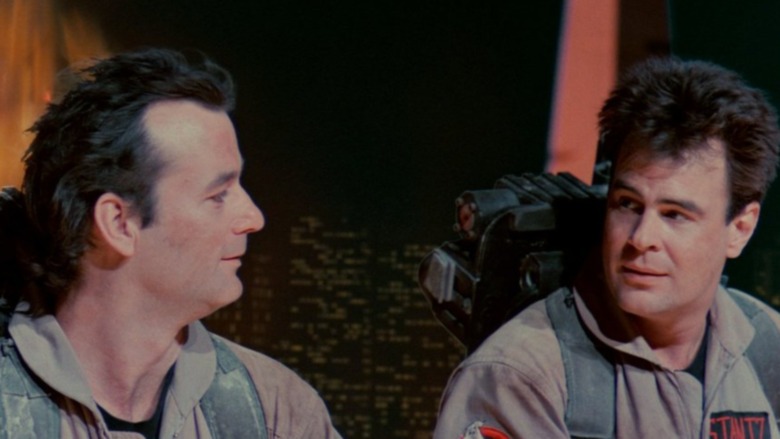 Columbia Pictures
The bulk of "Ghostbusters" focuses on the present dilemmas the group is facing, devoting little time to how they and their cause came to fruition. That includes laying the groundwork for Ray Stantz and Peter Venkman's friendship, which one can infer actually predates the events of the film by an unspecified amount of time. As the first handful of scenes depict, the two, alongside Egon Spengler, were parapsychology professors at Columbia University before being fired by Dean Yeager (Jordan Charney), who didn't exactly support their paranormal research.
Though it's never spoken of directly on the big screen, Ray and Peter's first meeting occurred in the mid-1970s. According to the IDW Publishing comic "Ghostbusters 35th Anniversary: Ghostbusters," the two enrolled in Professor Tonick's Esoteric Literature class for their first semester at Columbia University where they hit it off over their vested interest in what goes bump in the night. From there, as depicted in "Ghostbusters Year One" #2, Peter introduces Ray to his Women's Studies classmate, Egon, and thus 75% of the iconic Ghostbusters team was assembled. Of course, the canonical status of these stories is left to interpretation, so the minutiae could easily be retconned or tweaked in the future.
No matter which timeline you're looking at, Ray Stantz and Peter Venkman's relationship is an iron-clad constant. Even though they're vastly different people in nearly every way possible, the Ghostbusters would be incomplete without them.