The Vampire Fantasy Hidden Gem That You Can Stream On Hulu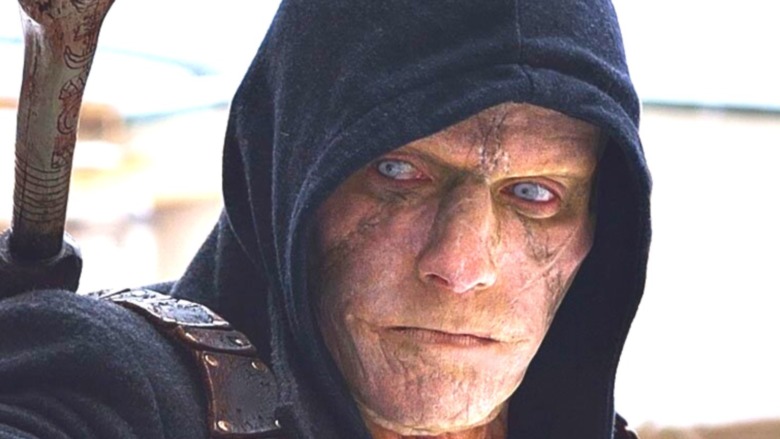 FX
It seems like vampire-themed TV shows have been getting grittier and bloodier as time goes on. Even as fans were reeling from the loss of HBO's "True Blood," Guillermo del Toro and Chuck Hogan brought the vampire fantasy series "The Strain" to the FX network. FX is known for dark shows like "Nip/Tuck," "American Crime Story," and "American Horror Story," so it only seems like fate that something like "The Strain" would join the lineup eventually. 
Del Toro and Hogan developed the series based on their own trilogy of novels. As the authors of the source material, they knew the ins and outs of what the TV version would need. When the fantasy-drama-horror premiered in 2014, the feedback was mostly positive from the critics and the audience. "The Strain" has earned a "fresh" 79% critic rating on the Rotten Tomatoes, while the audience score comes in at a 78%. After four seasons, the show came to an end in 2017, but it's getting a second life on Hulu. Here are a few reasons you'll want to check it out.
The Strain gives a fresh perspective on the vampire subgenre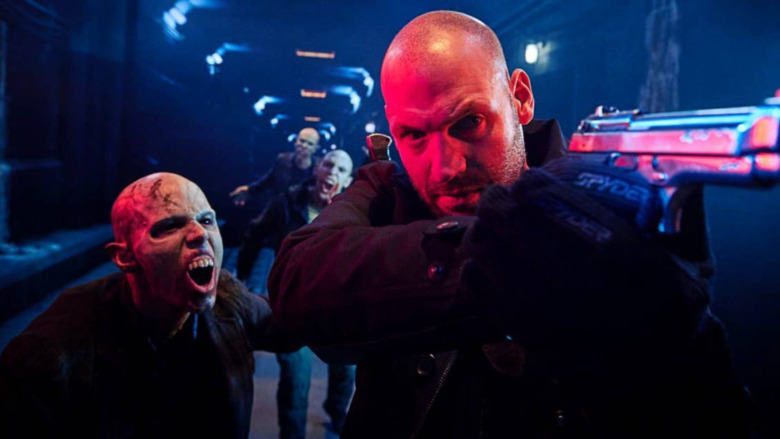 FX
"The Strain" tells the story of Ephraim Goodweather (Corey Stoll), the head doctor of the CDC's New York-based Canary Project, who is tasked to investigate the crash landing of a plane. Everyone on board is dead, but it's not because of the crash or turbulence; their deaths are connected to a viral outbreak, and all signs point to a strain of vampirism. Before the spread of the virus becomes a global pandemic, Goodweather and his team must fight to contain it before a full-on war between vampires and humans becomes a reality. 
Fans of the books will already know what's ahead, but for viewers tuning in fresh for the show, you're in for a wild ride. Paired with a talented special effects team and an intense noir setting, "The Strain" is a well-rounded series. Its post-apocalyptic world is grounded in logic and a sensible story, even as it revels in horror-fantasy vampire action. If you're a fan of Del Toro's work, you'll definitely recognize his fingerprints all over "The Strain."