Andrew Lincoln Defends Walking Dead Violence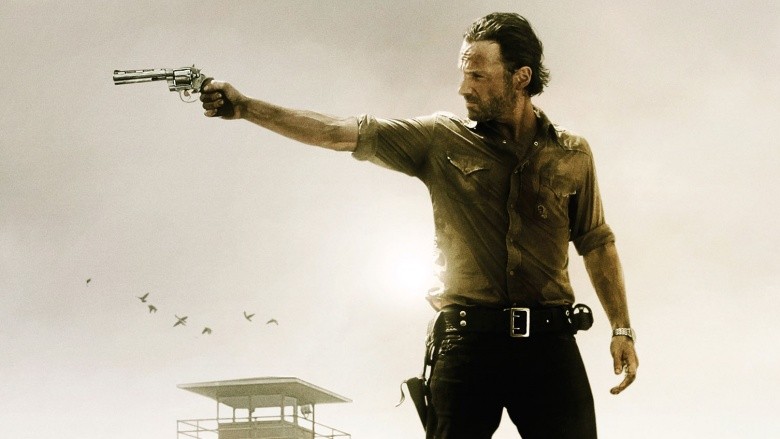 Andrew Lincoln says that there is a good reason behind the amount of violence on The Walking Dead this season.
Lincoln spoke to Entertainment Weekly this week about brutal season, saying, "[Showrunner Scott M. Gimple] explained it to me in one way, which I found very helpful, which was that rather than just have a very cool exciting buildup to war between between Negan and Rick, he wanted people to want more than that— to really feel that they wanted justice, and then to also acknowledge the cost of what had happened and why they were willing to risk it all again while realizing that they were putting many, many, many lives back in the firing line. I think he really wanted it to feel like the audience, rather than just baying for blood, wanted justice for what had happened. And that, for me, was quite a helpful way of understanding why it had to be so immersive and so painful— certainly for all of us on set and acting in it, but also, I think, for the audience."
Some viewers have been put off by the level of violence on the show since its inception, but the issue has become increasingly prevalent since Negan's introduction. Two weeks ago, executive producer Gale Anne Hurd said that the show had "tone[d] down" the level of violence for the back half of the season following negative fan response, something which the show's other executive producers later denied.
Lincoln told EW that the risky season "made a lot more sense" to him after finishing up filming on the last episode.
"I stand by everybody telling this story, particularly the writers and everybody directing it," he added. "I think it's a very brave, bold, and also challenging story that we're attempting."
The Walking Dead returns Feb. 12 at 9 p.m. on AMC. While we wait, vent your frustration about the show by reading up on all the things we are sick of on The Walking Dead.