What It Really Took To Play Jax In Mortal Kombat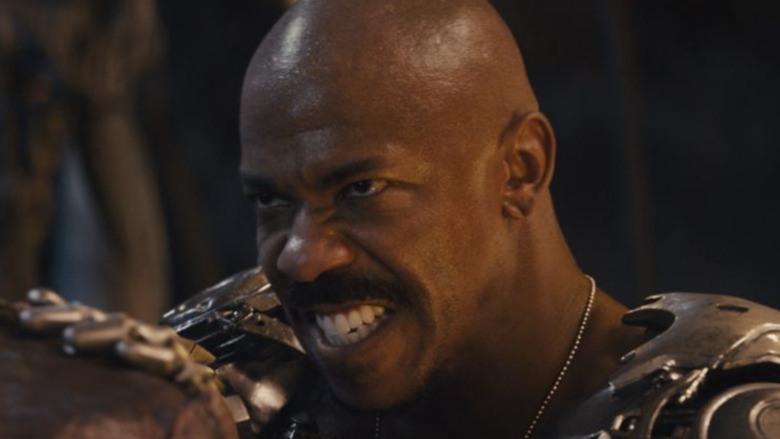 Warner Bros. Pictures
Mehcad Brooks is no stranger to working with well-known franchises or characters. Most viewers will probably recognize the actor for his work as James "Jimmy" Olsen on "Supergirl," where he appeared for over 90 episodes. Brooks left the superhero TV series back in 2019, and two years later, the actor is taking on another beloved pop culture character in one of the biggest films of the year: "Mortal Kombat."
The blockbuster video game adaptation sees Brooks appearing in the role of Major Jackson "Jax" Briggs, a character who has been a member of the video game series since 1993's "Mortal Kombat II." Brooks' Jax is set to be one of the main cast members of the upcoming film adaptation, and previous trailers for the film have already shown Brooks sporting the character's iconic metal arms from the video games. 
In anticipation of the film's release this week, Brooks has offered some insight into just how much work he did to make sure he properly embodied the character of Jax.
Mehcad Brooks became Jax off camera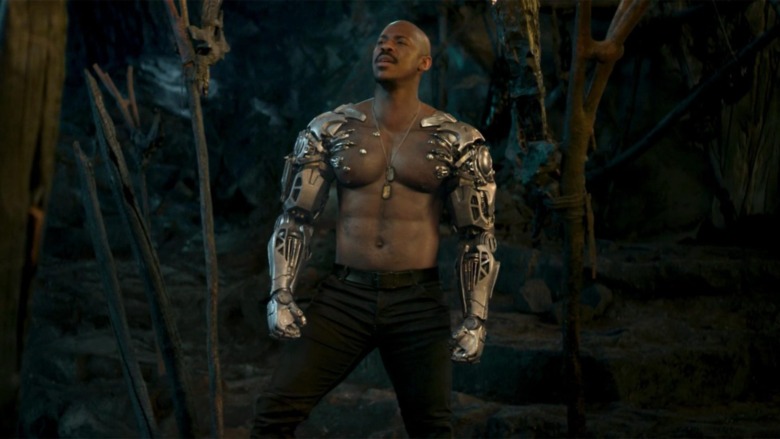 Warner Bros. Pictures
In a recent interview with Entertainment Weekly, Mehcad Brooks opened up about the preparation process he underwent to play Jax in "Mortal Kombat." The actor touched on the intense physical training he did for the role — which sometimes included two trips to the gym in one day — and revealed that he gained 45 pounds of muscle. But Brooks' prep work for "Mortal Kombat" didn't just involve going to the gym or learning his character's fight choreography.
The actor said that he took Jax "to therapy," and kept a journal as the character as a way to help him dive further into Jax's psychology and mental journey in the film. He also, apparently, watched hours of footage of boxers like Mike Tyson and Joe Frazier to further hone his version of the character. He even experienced jaw pain from chewing all the food he had to consume in order to bulk up. Reflecting on the process, Brooks said, "It's the most difficult thing I've ever done, but also the most fun thing I've ever done. And, when you can blend those two things, I think you're on the right path."
Based on all the images and footage of Brooks that we've seen, it's safe to say the actor's hard work paid off. Brooks appears as physically imposing in the role as a live-action fighting game character and looks like he could survive the kind of fights "Mortal Kombat" is built around. Of course, whether or not Jax makes it out of the film alive is something fans will have to find out.