This Is What The Actress Who Plays Jaylah In Star Trek Looks Like In Real Life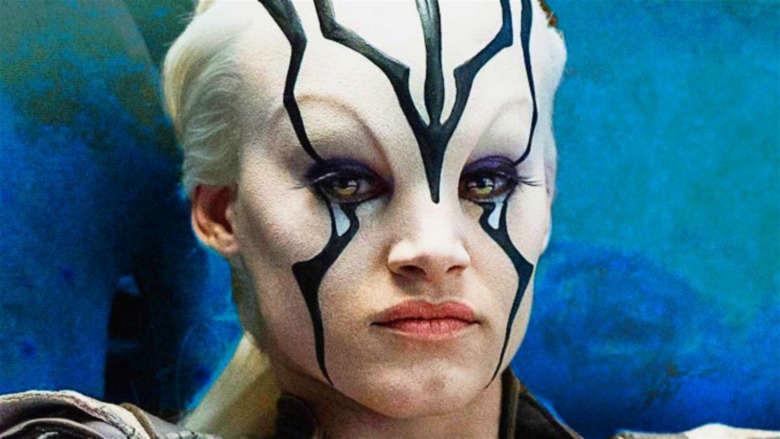 Paramount Pictures
"Star Trek Beyond" wasn't quite the success that everyone involved in it likely hoped it would be. While the film received mostly positive reviews (it holds an 86% critics score on Rotten Tomatoes), it failed to be a box office hit. "Beyond" only managed to gross a little over $343 million at the worldwide box office — falling short of the box office totals of the two previous "Star Trek" films. As a result, Paramount Pictures has yet to make a sequel to "Star Trek Beyond," though, a number of new "Star Trek" TV shows have premiered in the five years since its release.
However, despite the film's disappointing financial returns, there are actually a number of things that "Star Trek Beyond" does right. That includes the introduction and creation of some memorable new characters, like Idris Elba's villainous Krall and Sofia Boutella's likable alien scavenger, Jaylah. An escaped survivor of the camp run by Krall, "Beyond" shows Jaylah become a quick and helpful new ally for the Enterprise crew.
Boutella made an instant impression with her performance as the character, despite being covered in heavy makeup and facial prosthetics throughout the entirety of the film. Indeed, the actress is totally unrecognizable in the role, so much so that viewers may be surprised to learn not only what Boutella looks like in real life, but also that "Star Trek Beyond" is far from the only notable project that Boutella has starred in.
Jaylah is played by dancer-turned-actress Sofia Boutella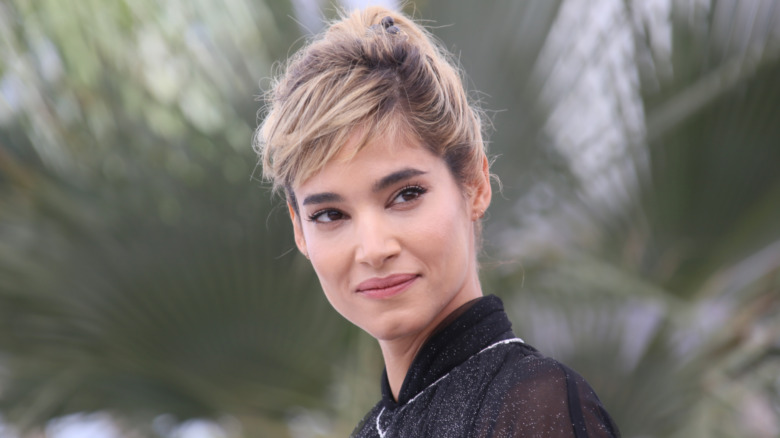 Shutterstock
Sofia Boutella has been steadily carving out an impressive film and television career for herself over the past several years. Boutella got her start as a professional dancer, and many of her earliest credits are for music videos from notable musical artists like Madonna and Michael Jackson. Her first major film role came in 2012 when she appeared as Eva in "StreetDance 2," but she achieved breakthrough success with her performance as the deadly Gazelle in 2014's "Kingsman: The Secret Service." Two years later, she appeared as Jaylah in "Star Trek Beyond" and followed up that sci-fi blockbuster with her memorable turn as Delphine — the seductive-but-well-intentioned love interest of Charlize Theron's Lorraine — in 2017's "Atomic Blonde."
That same year, Boutella starred alongside Tom Cruise in a live-action reboot of "The Mummy," where she played the film's titular character. Meanwhile, in 2018 she appeared as Clarisse McClellan in the Michael B. Jordan-led HBO film adaptation of Ray Bradbury's "Fahrenheit 451," and earned major acclaim for her performance as Selva in the trippy, dance-driven indie film, "Climax."
On the smaller screen, Boutella has also appeared as Yasmine in two episodes of the Amazon anthology series, "Modern Love," and is currently set to star alongside Alfie Allen and Jack O'Connell in the upcoming historical miniseries, "SAS: Rogue Heroes." In other words, not only has Boutella already amassed some truly impressive credits for herself, but she's also shown no signs of slowing down any time soon, either.