The Character Everyone Forgets That Hugh Laurie Played On Friends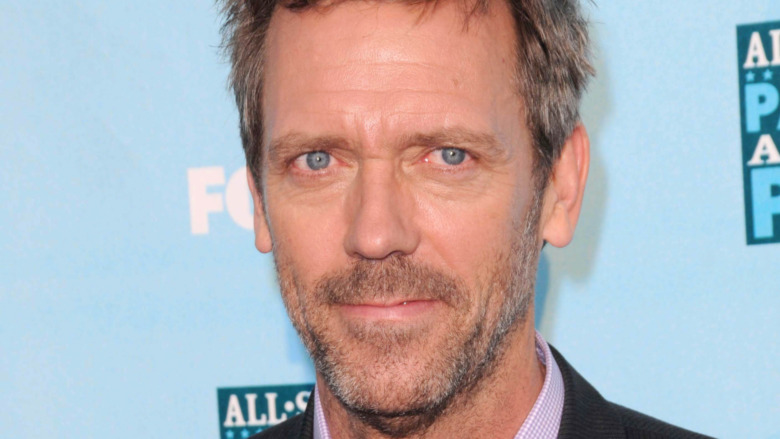 Shutterstock
Friends saw its fair share of celebrity cameos over its 10-season run, with some of the biggest actors and actresses popping in for an episode or two. Julia Roberts, Brad Pitt, and Robin Williams were just a few of the big names who guest-starred on the hit NBC show, but it was also a starting point for stars who were slowly climbing the ladder to fame early on in their careers.
Ellen Pompeo appeared on one Friends episode in season 10 as Missy Goldberg, an old classmate of Ross (David Schwimmer) and Chandler's (Matthew Perry), one year before she landed the role of Meredith Grey on Grey's Anatomy. Craig Robinson was just starting out in his career when he nabbed a small role in season 10's "The One With Princess Consuella" as a clerk who helped Phoebe (Lisa Kudrow) change her name. Robinson went on to star on The Office the year after, while also nabbing roles in This Is the End, Pineapple Express, and Hot Tub Time Machine. Prior to her stints on King of Queens and Kevin Can Wait, Leah Remini also starred on one episode of Friends, on season 1's "The One With the Birth."
However, two episodes that saw a plethora of guest appearances, including both big names and up-and-comers, were the London episodes where the gang traveled across the pond for Ross's wedding. Hugh Laurie was one of those actors, and he had experienced only mild success in the entertainment industry before he appeared in season 4, episode 23, "The One With Ross's Wedding: Part 2." It would be six years before the Brit landed his iconic role on House, and his Friends role is often forgotten since he only appeared in one scene.
Hugh Laurie went one-on-one with Jennifer Aniston on Friends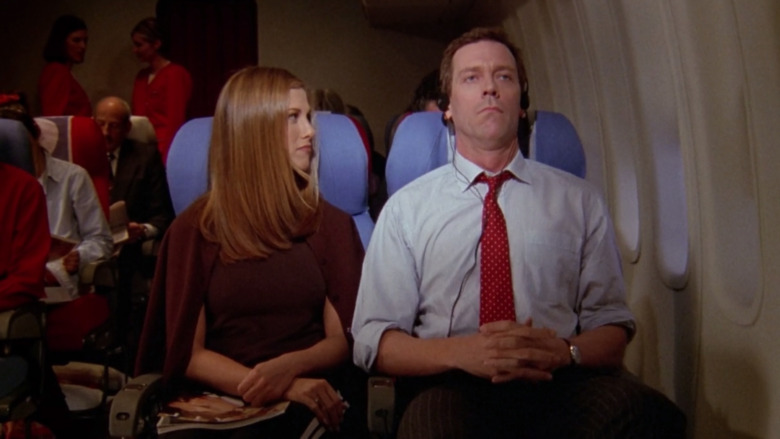 NBC
According to his IMDB page, Laurie's character was known as "the gentleman on the plane," and he was the unlucky chap who sat next to Rachel (Jennifer Aniston) as she traveled to London to tell Ross she loved him. Feeling super anxious, Rachel rambles on to the gentlemen about why she's flying to London, and he couldn't be less interested in hearing her story.
In order to let Rachel know he's tired of hearing her talk, the gentleman puts on headphones and ignores her for most of the flight. Rachel eventually speaks to someone across the aisle and spills her entire life story with Ross, which encourages the gentleman to butt back into the conversation. He lets Rachel know that she is a "horrible, horrible person" and that her plan to go interrupt the wedding is a terrible idea. He also adds that he agrees with Phoebe, who he calls "Pheebs," and that no good could come of her telling Ross that she still loves him.
Rachel then lets him know that she thinks he's wrong, but he gets a roaring laugh from the audience when he sarcastically responds "Oh no," and bites his fist. Additionally, before putting his headphones back on, he makes sure to mention that he thinks she and Ross definitely were on the break, siding with the latter in the ongoing argument. Some other famous faces who appear in the London episodes include Richard Branson, Sarah "Fergie" Ferguson (the Duchess of York), and Olivia Williams.