The Forgotten Fantasy Comedy You Can Watch On HBO Max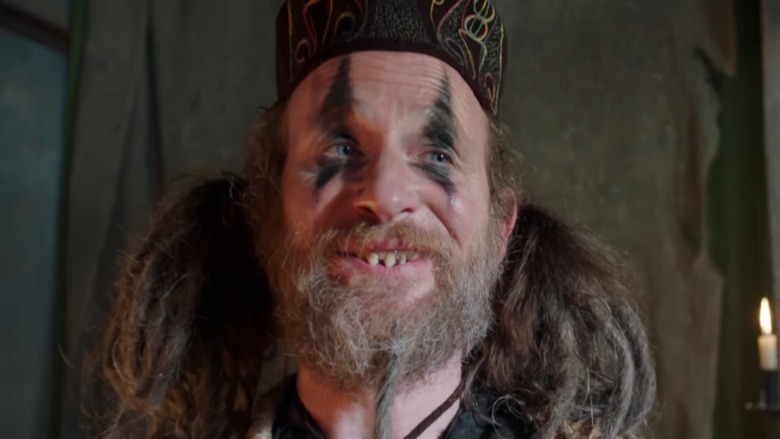 Dave
You never know what you will find on a streaming service. You might subscribe to, say, Disney+ for modern shows such as "The Mandalorian" and "WandaVision," but did you know the service also features lost classics such as "Gargoyles" and "Dinosaurs"? Every streamer's got a back catalog to fill out its offerings, and that goes double for new kid on the block HBO Max, which has the benefit of access to parent company WarnerMedia's extensive holdings.
HBO Max has made a name for itself with a collection of older shows and movies from around the globe. There are forgotten crime thrillers such as "Person of Interest," as well as action thrillers starring Kurt Russell like "Backdraft." It's even got a few unusual comedies that most viewers likely missed. A prime example is the 2016 British comedy "Zapped," not to be confused with the 2014 Disney Channel TV movie of the same name.
A fantasy world with a British comedy bend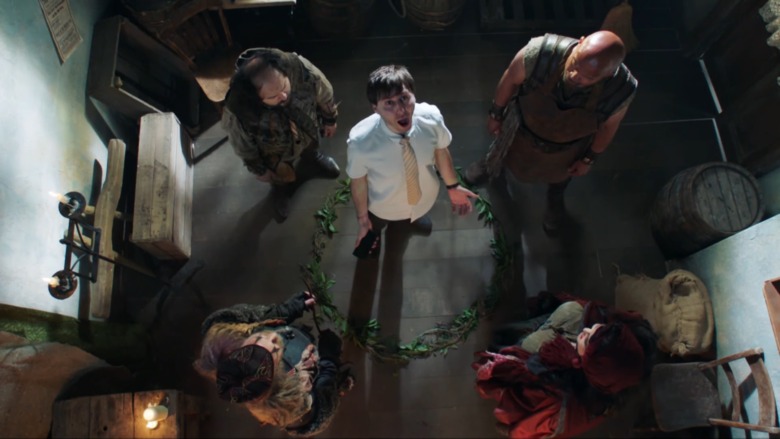 Dave
Isekai is a popular anime sub-genre. Isekai films and series ask: What if someone from the real world, usually an average Jane or Joe, suddenly found themselves transported to a world of magic? While the genre has saturated the Japanese anime and manga market, it is hardly unique to that country. If you ever wondered what an isekai would look like if it were written by a British comedian, look no further than "Zapped."
"Zapped" is a British sitcom about Brian Weaver (James Buckley), a West London resident who receives a magical amulet. Apparently, there was a mail mixup since the amulet was meant for a wizard in the fantasy town of Munty. Instead, he received the phone charger Brian ordered and vice versa. Brian puts on the amulet, is transported to Munty, and is trapped there. The show revolves around Brian's attempts to teleport back home, even though his colleagues don't miss him one bit.
The show is split into three seasons. While the first season of "Zapped" is three episodes long, the subsequent seasons are six episodes each, so it's easy to binge the entire series. Unfortunately, "Zapped" was canceled in 2019 (via British Comedy Guide), so it wasn't able to tell its full story. If you are hoping for future episodes, you'll have about as much luck as Brian finding his way back to England, but you can see everything that does exist on HBO Max.