Here's Where You Can Watch Wolfwalkers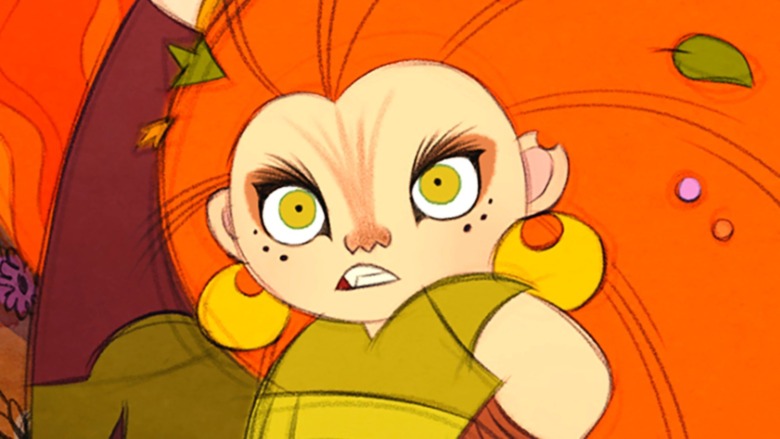 Cartoon Saloon
When most people think of great animated films for kids, Disney-Pixar's productions likely comes to mind. The studio has done an exceptional job of crafting heartwarming stories that push the boundaries of what's possible within 3D animation — as further evidenced by the exceptional recent release "Soul," which explores the meaning of life (in between cat jokes, for good measure).
However, if you're willing to go off the beaten path a little bit, you'll find plenty of other studios doing incredible work as well. The same year "Soul" came out, Cartoon Saloon and Mélusine Productions released "Wolfwalkers," a film that rivals "Soul" both in terms of artwork and emotional storytelling. 
The film is the third from director Tomm Moore that explores Irish folklore, following up "The Secret of Kells" and "Song of the Sea." The story of "Wolfwalkers" follows an apprentice named Robyn Goodfellowe (Honor Kneafsey), who wants to be a hunter but is forced to work in a scullery with other women. While out in the forest with her father one day, Robyn comes across a wild girl called Mebh (Eva Whittaker), who turns out to be a wolfwalker — someone who turns into a wolf when they go to sleep. 
With wonderful themes and an animation style you don't really see anymore, "Wolfwalkers" was met with near-universal acclaim and won a slew of trophies from the Annie Awards, the Hollywood Critics Association Awards, the Satellie Awards, and numerous other organizations. It's a film worth checking whether you have kids or not, but you're going to need a specific streaming service to watch it. 
Wolfwalkers is currently available to stream on Apple TV+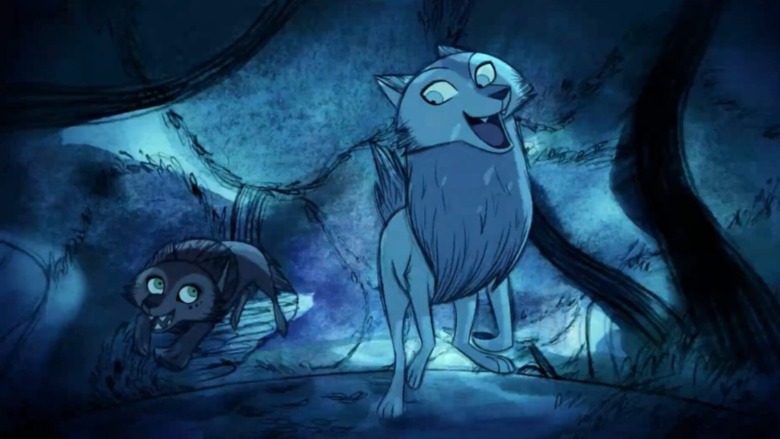 Cartoon Saloon
"Wolfwalkers" was released exclusively on Apple TV+ in December 2020. If you want to watch the film for free, you can sign up for a free seven-day trial of Apple TV+. If you have nothing else really going on that week, then you can use that limited subscription to watch all of the other critically-acclaimed shows and movies exclusive to the streaming service, including "Ted Lasso," "Mythic Quest: Raven's Banquet," and "On the Rocks." In the event you've previously used up an Apple TV+ trial, you can pay for a membership, which is $4.99 USD per month.
Additionally, you may have a year-long free trial of Apple TV+ waiting for you that you didn't even know about. When you purchase a new iPhone or iPad, Apple tends to provide a year of Apple TV+ completely free. If you bought something from Apple fairly recently, check your receipt or any emails to see if and how you can access a free Apple TV+ trial.
"Wolfwalkers" had a limited theatrical run when it first came out, and on March 19, 2021, studio Cartoon Saloon brought it back to select theaters in the lead-up to the Oscars (via Deadline). You may have to do a little digging to find screenings of the film in cinemas, and it really only seems to be playing in the Los Angeles and New York City markets as of this writing. The movie currently isn't available to rent or purchase on Blu-ray or DVD either, but that could change in the future. Keep an eye out for changes in the availability of "Wolfwalkers" in the weeks and months to come.