Here's Where You Can Watch Disney Pixar's Soul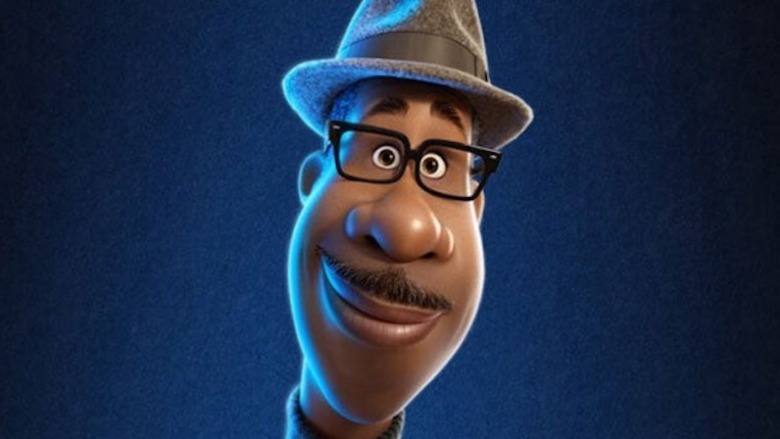 Disney/Pixar
Disney-Pixar's "Soul" is one of the few animated features being honored at the 2021 Oscars, with three nominations to its name. The film is up for Best Animated Feature, Best Sound, and Best Original Score, and it is the favorite to win the former, according to Gold Derby.
"Soul" earned the admiration of both critics and fans, receiving a Certified Fresh rating from review aggregator Rotten Tomatoes, with a critics score of 95% and an audience score of 88%. Most reviewers appreciated the depth of the script, with Brian Truitt of USA Today calling it "An entertaining, exuberant effort about our existence with comedic shenanigans, deep thoughts and wondrous imagination."
Also hailed for its beautiful visuals, "Soul" ranks as one of the best pictures of the year, with an inspiring story. The film follows a middle-school band teacher and jazz aficionado named Joe — voiced by Jamie Foxx — who travels to another dimension to help a being find their own passion. If that sounds like an appealing premise, just know that the execution is in keeping with the high quality of Disney Pixar's catalog. Here's where you can watch it know.
Disney Pixar's Soul is streaming online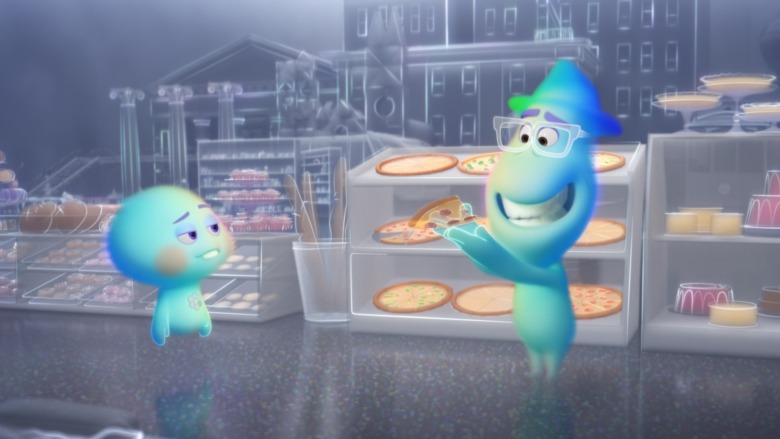 Disney/Pixar
You probably guessed it by now, but Disney Pixar's "Soul" is available for streaming on Disney+. It does not require premium access for viewing, unlike the live-action version of "Mulan" previously did — and "Raya and the Last Dragon" currently does — so it's available to anyone and everyone with a basic subscription.
"Soul" is also available for purchase on YouTube for $19.99, on Amazon Prime and iTunes for $12.99, and in various hard media. DVDs, Blu-Rays, and 4K copies of "Soul" are available for purchase on Amazon and other retailers for a variety of prices, which all come with a ton of special features including deep dives into character design, commentary, deleted scenes, and a short video about how the COVID-19 pandemic forced "Soul" to go intro production at the crew's homes.
In addition to "Soul," "Wolfwalkers" (Apple TV), "Over the Moon" (Netflix), "Onward" (Disney+), and "A Shaun the Sheep Movie: Farmageddon" (Netflix) are all nominated for Best Animated Feature. Watch 'em all, and see if you agree that "Soul" is a shoe-in at the Oscars.