The Bizarre Way Robert De Niro Got Into Character For His Cape Fear Role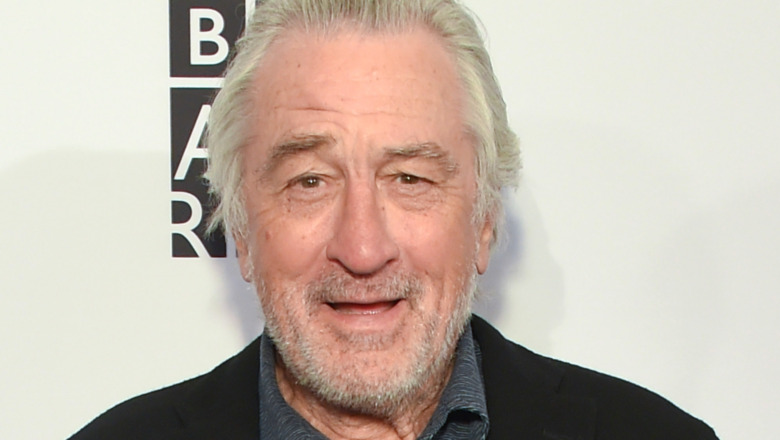 Shutterstock
Robert De Niro has a long reputation for taking his acting very seriously. From becoming a taxi driver for twelve-hour stretches to prepare for his role in "Taxi Driver" to training with boxer Jake La Motta for nearly a year in advance of "Raging Bull,"  the actor is known for dedication to his craft and giving his all with every performance he puts on film. 
For his role as Max Cady in the 1991 remake of "Cape Fear," De Niro allegedly went to unusual extremes to play the convicted rapist and psychopathic stalker. De Niro was determined to appear realistically menacing and loathsome as he chased the Bowden family all over the titular Florida town, looking for revenge on patriarch Sam (Nick Nolte) for destroying evidence in his rape trial. It's something that a lesser actor wouldn't try, but with two Academy Awards for acting on his shelf, Robert De Niro is a cut above many in Hollywood. 
What did he allegedly do for the part? This one might make you cringe a bit. 
De Niro had some dental work done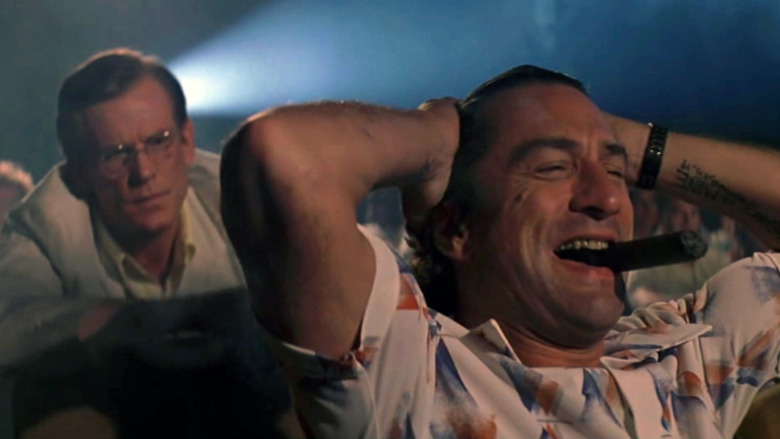 Universal Pictures
De Niro apparently went to a dentist and had his teeth ground down for the role, according to an article in The Times. The procedure cost $5,000, and it doesn't sound particularly pleasant. It's one more example of the extremes he subjected himself to while becoming Max Cady.
Cady's look is already distinctive in a way that has nothing to do with his dental features. There's his slicked-back hair, his cigar — iconic in the movie theater scene — his muscular body, seen from behind as he worked out in his prison cell. Most importantly, there are his tattoos, which became so infamous that they were used on Sideshow Bob during the "Cape Feare" episode of "The Simpsons." 
All of that hard work paid off, as De Niro was nominated for an Oscar for the role, and "Cape Fear" grossed $182.3 million at the box office.