The Role That Surprisingly Bored Christopher Plummer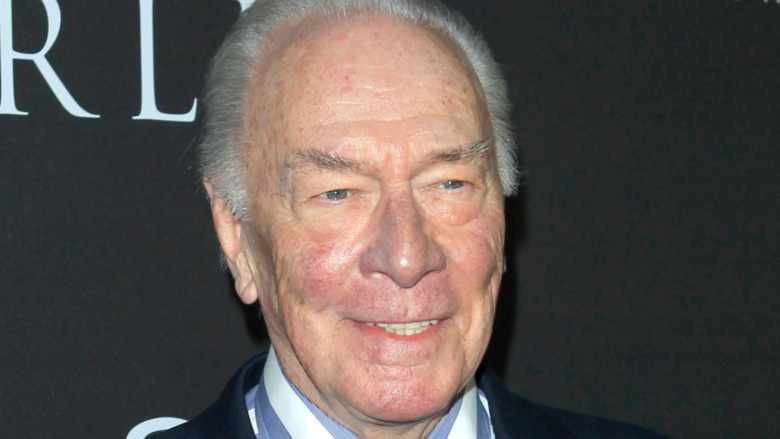 Shutterstock
Late actor Christopher Plummer had a long and lucrative career in Hollywood. With over seven decades in the industry, Plummer took on hundreds of roles with his skillful acting and onscreen charisma.
Plummer's first role came in 1958 with Sidney Lumet's "Stage Struck," alongside Henry Fonda and Susan Strasberg.  He went on to act in films such as "The Return of the Pink Panther," "12 Monkeys," A Beautiful Mind" and, more recently, the box office hit "Knives Out." In 2021, he became the oldest actor to win an Academy Award for his supporting role in "Beginners" at the age of 82 (via CBS News). Further, he's one of just 22 people to achieve the feat of winning all three major acting awards: a Tony, an Emmy and an Oscar (via Washington Post).
While Plummer undeniably captivated audiences for decades with his wide array of roles, he wasn't always as interested in his roles as the general public. In fact, there's one role in particular that he says he was "bored" with, and it's arguably his most recognized character in his long career.
Plummer found his Sound of Music character boring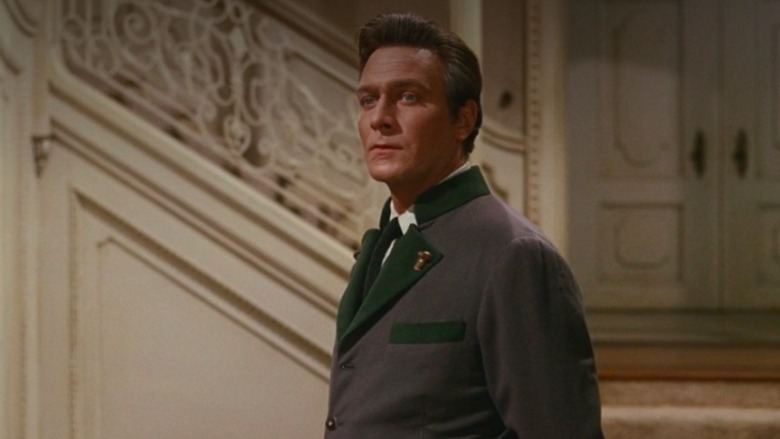 20th Century Fox
"The Sound of Music" premiered in 1965 and has remained a beloved classic. Plummer's role of Captain Georg von Trapp, opposite Julie Andrews as Maria, became one of his most notable characters. Despite the popularity amongst critics and moviegoers, Plummer was not thrilled with his role in the film.
In 2010, Plummer spoke with the "Boston Globe" about his disdain for his famous role, noting that the only redeeming quality he found in the film's production was working with Julie Andrews. He told the Globe, "I was a bit bored with the character. Although we worked hard enough to make him interesting, it was a bit like flogging a dead horse. And the subject matter is not mine. I mean it can't appeal to every person in the world. It's not my cup of tea." 
Plummer spoke on the subject again during a roundtable discussion for The Hollywood Reporter, calling "The Sound of Music" his "toughest" role. Going back to his sentiment that the film is not his "cup of tea," he elaborated, "Because it was so awful and sentimental and gooey. You had to work terribly hard to try and infuse some miniscule bit of humor into it." 
It's certainly not what we expected to hear about an iconic role like Captain von Trapp, but how could we argue with a legendary actor like Christopher Plummer? "The Sound of Music" is officially gooey.