Another Life Season 2 - What We Know So Far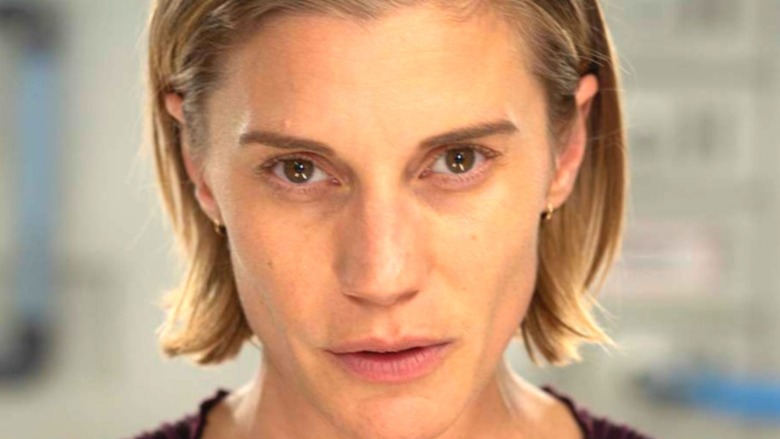 Netflix
It's a great time to be a fan of sci-fi on TV, especially if you're a Netflix subscriber. The streamer's latest slickly produced space-faring adventure series is "Another Life." Starring Katee Sackhoff, the show is about the arrival of an alien species on Earth called the Achaia, who claim to be peaceful but definitely aren't. It's told both on Earth, where scientists investigate a mysterious Achaian artifact, and on a spaceship tasked with discovering the truth of the Achaian's intentions. 
Season 1 didn't quite set the world on fire, but it did well enough to convince Netflix to renew it for a second season. For fans of science fiction and Katee Sackhoff — who's also starred in sci-fi hits like "The Mandalorian," the "Battlestar Galactica" reboot, "Riddick," and both "Star Wars: Clone Wars" and "Star Wars: Rebels" — it's a must-see. 
Here's all the info we have right now for "Another Life's" second season.
What is Another Life's Season 2 release date?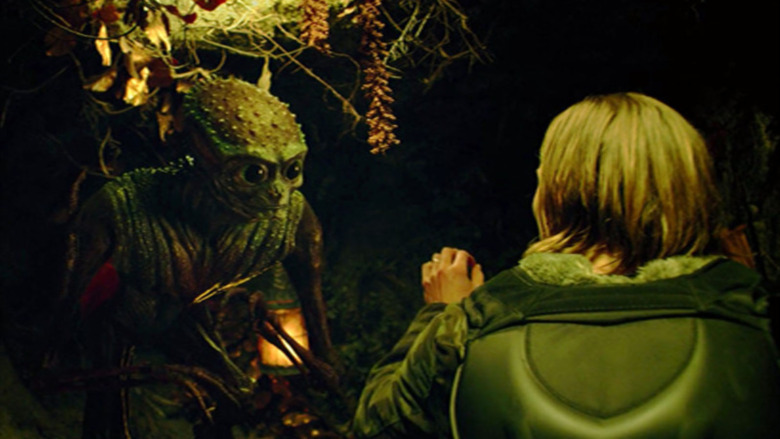 Netflix
Netflix hasn't yet announced a premiere date for "Another Life's" second season. But the good news is, the wait shouldn't be much longer.
The show's first season dropped in July 2019. In October 2019, Netflix renewed "Another Life," as reported by Deadline. Production was originally supposed to start in March 2020 and conclude in June (via Netflix Life). But then COVID-19 threw the entire world's 2020 plans into a blender, and "Another Life's" production was delayed. Filming resumed in August, and star Katee Sackoff announced on Instagram that it wrapped in December.
Based on Season 1's production schedule, Season 2 should be dropping in the coming months. Star JayR Tinaco announced Season 1's wrap in November 2018, and the show premiered around eight months later. If Netflix does the same for Season 2, that would put its premiere sometime in August 2021. But again, given how much COVID has jumbled everything, that's an approximation.
Who's in the cast of Another Life Season 2?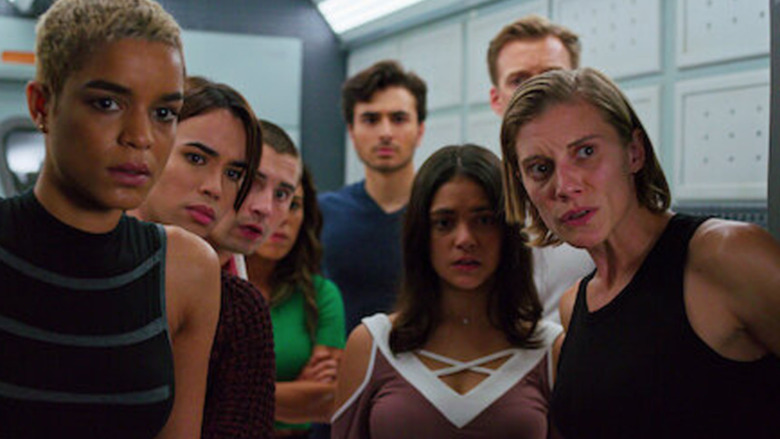 Netflix
In June 2020, Deadline reported on some new additions to the cast of "Another Life." Tongayi Chirisa will be coming onboard in a recurring role as Richard Ncube, a soldier from Earth. Dillon Case will join the cast in the role of Seth Gage, the head of Homeland Security who takes over Earth's response to the arrival of the artifact and wants to exploit the situation for his own professional ambition. Shannon Chan-Kent will be playing Iara, a human-alien A.I. who serves as a liaison between humanity and the Achaians. Finally, Kurt Yaeger will be playing Dillon Conner, a military engineer who lost his legs in an IED explosion.
They'll be joining a regular cast that includes Katee Sackhoff as Niko Breckinridge, Justin Chatwin as Erik Wallace, Samuel Anderson as William, Blu Hunt as August Catawnee, A.J. Rivera as Bernie Martinez, Alex Ozerov as Oliver Sokolov, Alexander Eling as Javier Almanzar, JayR Tinaco as Zayn Petrossian, Lina Renna as Jana Breckinridge-Wallace, Selma Blair as Harper Glass, and Elizabeth Ludlow as Cas Isakovic.
What is Another Life Season 2 about?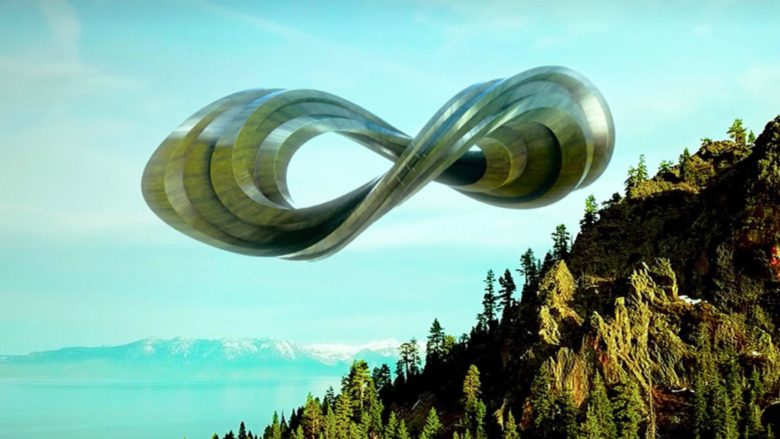 Netflix
Netflix also hasn't shared any plot details about where "Another Life" is headed, but we can make a reasonable guess based on where Season 1 left off. The first season began when a mysterious, crystalline alien artifact landed on Earth. Humanity discovered that it had been placed by an alien race called the Achaia, and dispatched the spaceship Salvare to investigate the Achaia and determine their true intentions. Along the way, the Salvare lost contact with Earth as it traveled farther into deep space. Sure enough, the Achaia turned out to be much more sinister than the benevolent race they claimed to be. Season 1 ended on a cliffhanger, with the crew of the Salvare learning the truth. 
Heading into Season 2, the Salvare's crew will most likely be racing back to Earth to warn humanity about its impending doom, assuming the Achaians don't blow them out of the sky first.