The Real Reason Katee Sackhoff Fought To Become Battlestar Galactica's Starbuck - Exclusive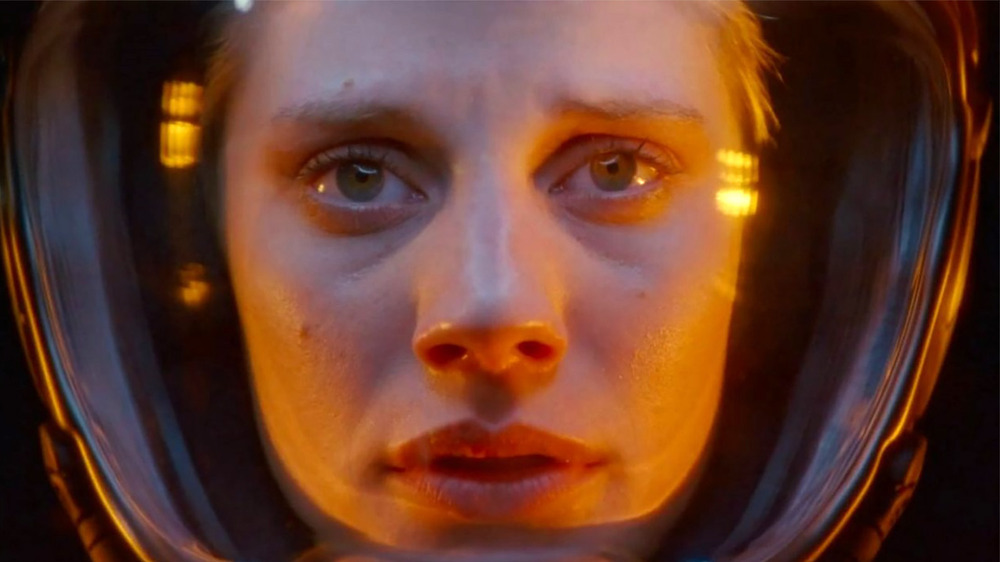 Syfy
Maybe you know Katee Sackhoff as the Mandalorian heiress Bo-Katan Kryze on The Mandalorian. Maybe you know her as deputy sheriff Vic Moretti on Longmire. Maybe you know her as Amunet Black on The Flash, or Dahl in Riddick, or Sarah Corvus in the Bionic Woman reboot, or as one of the many other tough-as-nails characters that Sackhoff has played over her decades-long career.
Whatever the case, you probably wouldn't know her at all without Starbuck. In December 2003, Sackhoff took to the small screen as Kara "Starbuck" Thrace on the Syfy's ambitious Battlestar Galactica reboot, re-envisioning a character originally played by Dirk Benedict on the Star Wars-inspired predecessor series. At the time, not everyone loved the casting. Old-school Battlestar Galactica fans complained about the gender swap (via EW). Even the show's producers originally envisioned Starbuck as more mature and grizzled than Sackhoff.
Sackhoff wanted it, though, and she wanted it bad. "I fought for Starbuck — I mean, I fought for her," Sackhoff told Looper in an exclusive interview. "I must've auditioned seven times. I wouldn't take no for an answer. I just kept calling, like, 'They have to see me.'"
See, to Sackhoff, Starbuck was more than just a role. Sackhoff grew up on a steady diet of science fiction, thanks to her father. "When I'd gotten to a point in my career where I could start being a little bit pickier about the things that I took, I started choosing things my dad would want to watch," Sackhoff said.
Still, it was more than family loyalty that drew Sackhoff to Starbuck. Sackhoff saw the hotshot pilot as a way to push her career forward, and a means of breaking the typecasting that was already starting to limit her options.
How Starbuck made Katee Sackhoff a sci-fi legend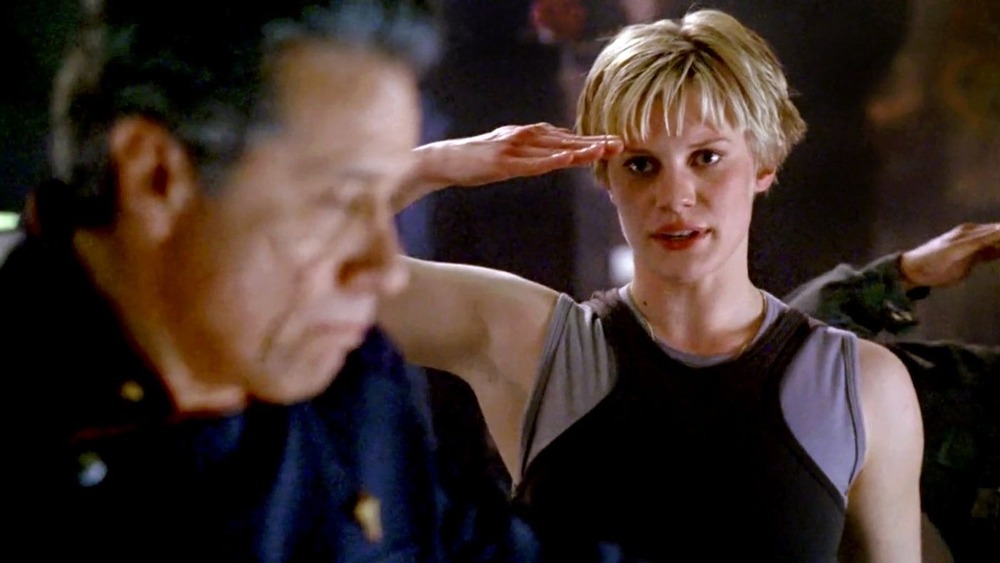 Syfy
Starbuck wasn't Sackhoff's first big role, of course. At age 17, she was cast on the short-lived CBS drama The Education of Max Bickford as Richard Dreyfuss' college-aged daughter. "I was fighting against this idea that I was the chubby girl from the Richard Dreyfuss show who had pink hair," Sackhoff said. "It was hard. I started working out. I started trying to shift my appearance to be right for Battlestar."
To Sackhoff, Battlestar Galactica was the way out. "I fought for that role because I knew that if I could book it, it would be a game-changer and that people would start seeing me differently," she explained. "I was trying to think, 'how do you create longevity in a business that throws you out after five years, ten years?' And the best way to do that is to play characters that don't have an age, and exist for something other than what they look like."
Ironically, becoming an action star ended up putting a big focus on Sackhoff's body anyway — something she talks about at great length on her wellness-focused YouTube channel, Blood, Sweat & Coffee — but in a way that gives her much more control, particularly as her career goes on.
Besides, everything else worked out according to plan. While Battlestar Galactica's producers were looking for someone ten years older, Sackhoff's acting abilities eventually landed her the part. Her critics fell silent as Starbuck became one of, if not the most popular character on the show, and Sackhoff went on to become a genre mainstay. Mission accomplished.
You can learn more about Sackhoff's fitness routines, as well as gain further insights into her performances on Battlestar Galactica, The Mandalorian, and other projects, at Blood, Sweat & Coffee.