The '90s Australian Teen Drama You Can Binge On Netflix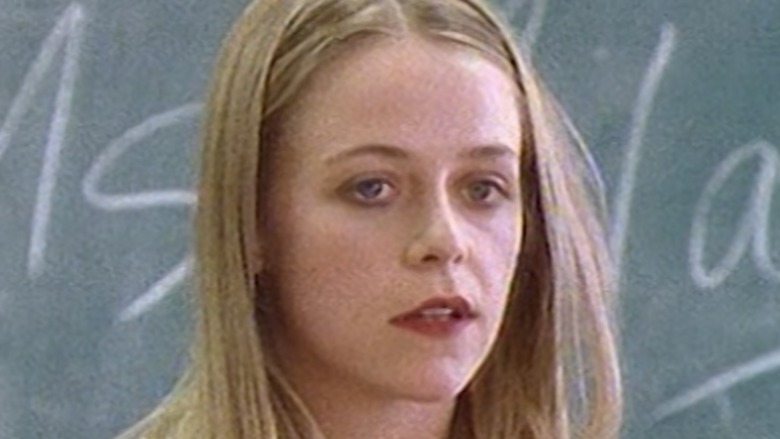 Network Ten/ABC TV
If you love Degrassi High-style, Dawson's Creek-like teen drama from the '90s, there's a show available for bingeing on Netflix that you might want to check out. It's been available as part of the streaming giant's collection since late 2020, staying in Australia's Top 25 for a bit (via The Guardian) — but its profile may soon rise, and you might want to be part of the buzz when it comes back. 
Heartbreak High, set in a Sydney, Australia high school for seven seasons between 1994-1999, is being rebooted as a Netflix original series. The regional Netflix Twitter account for Australia and New Zealand announced in December 2020 that the new show, which has been greenlit for an initial eight-episode run, will debut in 2022. It's said to be reimagined for the modern day, but is inspired by the original series, which Netflix's director of originals down under, Que Minh Luu, called "cool and mature, the tone was really sexy and provocative and kind of aggressive."
Anyone who watched TV in Australia in the '90s will already know of Heartbreak High, so it may be a reintroduction for some. If not, this might be a good time to acquaint yourself with a series that will be arriving in a brand new form sometime soon. Here's a primer on the series to get you started.
Heartbreak High offers a gritty alternative to most teen shows from the '90s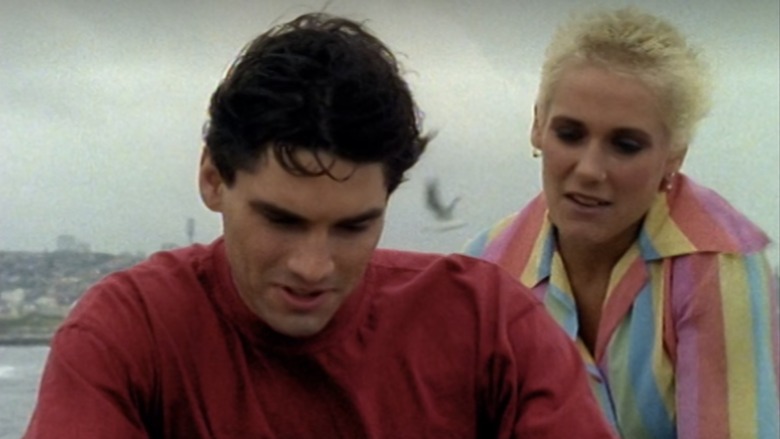 Network Ten/ABC TV
Heartbreak High is a gritty teen drama — an edgier alternative to many of the era's teen shows from the U.S. Instead of making hay out of over-the-counter caffeine supplements, the series actually tackled issues like race, drug use, domestic violence, and social class in a diverse, inner-city school set to an alternative music soundtrack. The series was first based on a 1993 movie about a student-teacher romance, The Heartbreak Kid, which was in turn based on a play by Richard Barrett. Think Saved by the Bell levels of popularity (that iconic sitcom garnered an audience that included 50% of American teenage girls). According to IMDb, Heartbreak High captured 70% of the youth audience in Australia during its first five weeks.
Heartbreak High even had its own Zack Morris. His name was Bogdan Drazic, played by actor Callan Mulvey. The character was a rebellious misfit introduced during the show's fifth season with a skater style, class-clown proclivities, and an eyebrow ring. The Guardian called him "Heathcliff in rollerblades." And like Mark-Paul Gosselaar, who brought Zack to life, actor Mulvey was also mobbed at malls. Remembering the scene at a mall in Melbourne where the crowd was much higher than expected, Mulvey said, "We finally got the door open and bolted out into waiting cars. It was insane, but it was amazing too."
The cast also included actors Lara Cox, Emma Roche, Ada Nicodemou, Rel Hunt, Putu Winchester, Salvatore Coco, Alex Dimitriades, and many more. The setting was Hartley High, which morphed into Hartley Heights in later years, although the focus on the show also shifted to the students' warehouse hangout, called the Shark Pool. With over 200 episodes, there's a lot to dive into, so you might want to get started.