Who Is The Oldest Person Ever To Win An Oscar?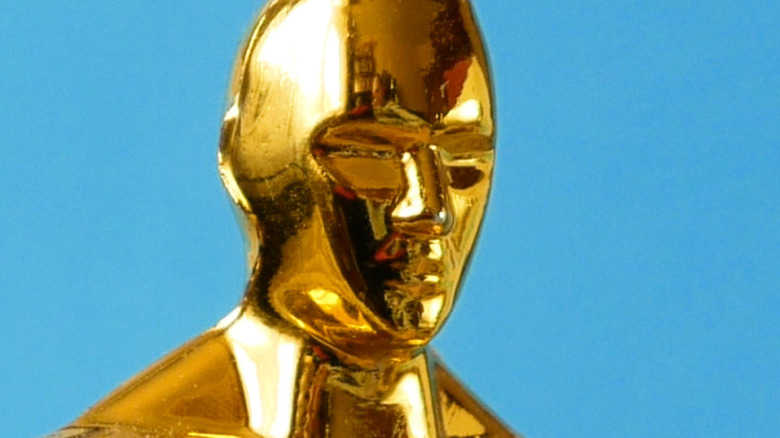 Shutterstock
The 93rd Annual Academy Awards are upon us, and it's time for another round of actors and actresses to take home the coveted Oscar. Talent is the premier determining factor in deciding who gets an award, but age is just a number when it comes to Oscar wins — everyone from the extremely young to the very seasoned have taken home the golden statues over the decades. While most nominees generally tend to fall somewhere between the ages of 20 and 70, there are definitely a few younger and older actors who are recognized ever year, more commonly with the latter.
History could be made this year if Anthony Hopkins takes home the Best Actor win for his role in The Father, which would make him the oldest person to ever win an Oscar, at the age of 83. Hopkins would beat the current record-holder by one year, knocking one of America's most beloved actors out of the number-one spot. The record-holder is also the oldest person to ever be nominated for an Oscar, a record that will definitely be hard to beat.
The late Christopher Plummer is the oldest Oscar-winner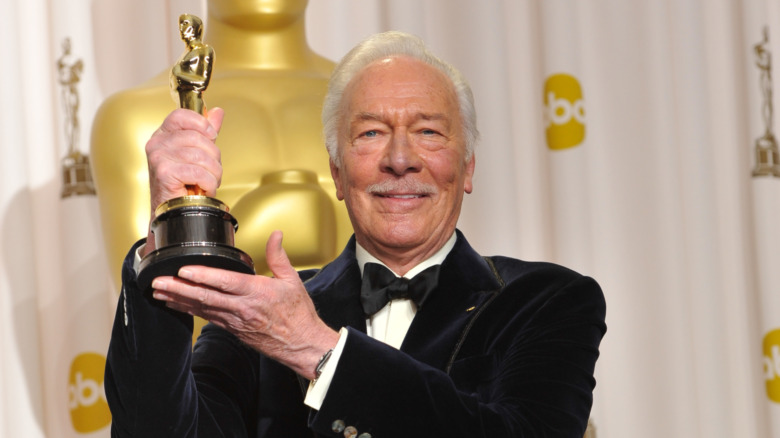 Shutterstock
Christopher Plummer, who died in February 2021, received three Oscar nominations in his acting career, all of which came later in his life. The actor began his thespian career in 1953 (according to his IMDb page), but his first Academy Award nod didn't come until 2010, when he was nominated for Best Actor for his performance as Leo Tolstoy in The Last Station. In 2012, Plummer was again nominated for Best Actor — this time for his role in Beginners. He turned the nomination into a win, taking home the award at the age of 82 and thus solidifying himself as the oldest person to ever win an Oscar. 
In 2018, Plummer was nominated for the Best Supporting Actor Oscar for his turn as J. Paul Getty in All the Money in the World; this nod came just three years before his death in 2021. At 88 years old at the time of the nomination, Plummer was also the oldest person ever nominated for an Oscar.
Before Plummer broke the record for the oldest Oscar-winner, Jessica Handy held the title, winning the prestigious Best Actress award for her role in Driving Miss Daisy in 1989. She was 80 years old at the time, and was nominated again in 1991, at the age of 82, for Best Supporting Actress in Fried Green Tomatoes. 
Behind Plummer, the oldest actor to ever win an Oscar was George Burns. In 1976, at the age of 80, Burns was nominated for Best Supporting Actor for his work in The Sunshine Boys. And just behind Plummer as the oldest-ever Oscar nominee was Gloria Stuart for Best Supporting Actress in Titanic. She was 87 years old.