The Actress With The Most Oscars Might Surprise You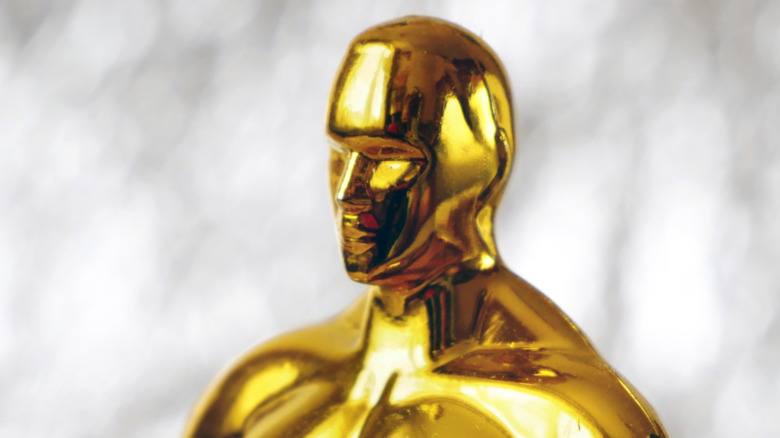 Shutterstock
With the ceremony airing this Sunday, the Oscars are on the brain for many movie fans. An increase in diverse nominations, including several that have made history, should ensure that this year's Academy Awards are a compelling watch.
One category full of strong contenders is that of Best Actress. Viola Davis, up for her lead role in Ma Rainey's Black Bottom, has been nominated three previous times for leading or supporting roles, while Frances McDormand's nod for Nomadland marks her sixth. Davis has won once before, for a supporting role, while McDormand has won for two leading roles in the past. Carey Mulligan earned her second lifetime nomination for her turn in Promising Young Woman. The rest of the category is rounded out by two first time nominees: Andra Day for The United States v. Billie Holiday and Vanessa Kirby for Pieces of a Woman.
With two of this year's nominations going to such veterans, you may want to know which actress in Hollywood has won the most Oscars in the ceremony's 90+ year history. The answer may surprise you.
Katharine Hepburn holds the record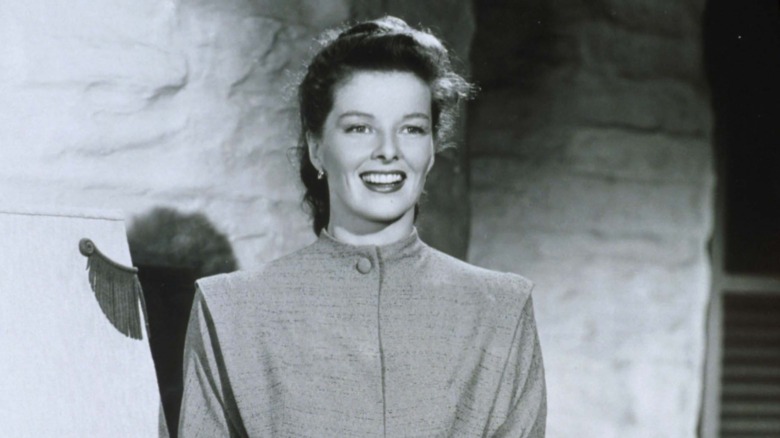 Getty Images
Although Meryl Streep is often regarded as one of the best working actors alive, holding a whopping 21 nominations, she does not have the most wins (via Variety). That achievement belongs to Katharine Hepburn, who appeared in over 50 films throughout her career. Hepburn was nominated for 12 Oscars, all for Best Actress in a Leading Role, and won four of those times (via TIME Magazine).
Hepburn won her first Oscar for 1933's Morning Glory, appearing as Eva Lovelace, a young actress determined to make it to stardom. Following her first win, she was nominated eight more times for films that include The Philadelphia Story and Summertime before another win. That victory came in 1968 for Guess Who's Coming to Dinner, in which she portrays Christina Drayton, the mother of a young woman who brings home her Black boyfriend to meet her white parents.
Hepburn won again the following year for her performance as Eleanor of Aquitaine, the wife of Henry II of England in the historical drama, The Lion Queen. Her final Oscar win was in 1983 for the family drama, On Golden Pond. She plays Ethel Thayer, who agrees to help care for the child of their estranged daughter's new boyfriend.
Hepburn's record does not only apply to fellow actresses, as she holds the record for the most Oscar wins of any actor, male or female, with her four wins. Only time will tell if anyone can catch her.