Here's How You Can Own A Piece Of Star Wars History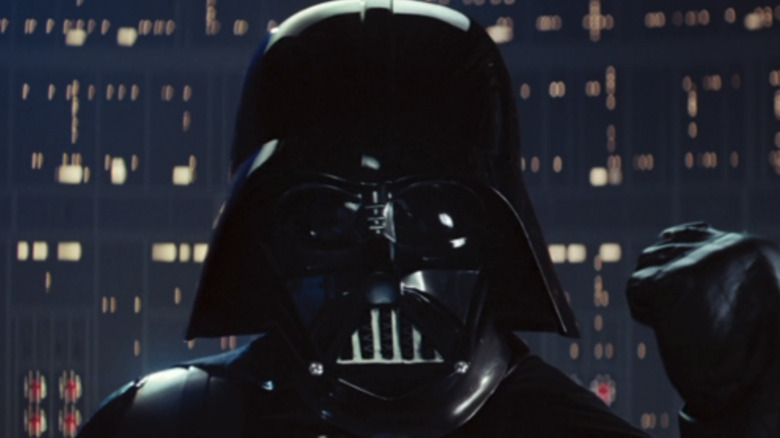 Lucasfilm/Disney
Star Wars is one of the biggest franchises in the world. Since the series first launched in the seventies, there have been countless spinoffs, video games, and comics that take place in the Star Wars universe, with dedicated fans spanning generations. The newer movie installments have also helped to attract brand new fans, as kids who grew up loving the originals have had their own children who now get to enjoy a new cast — but not without callbacks to the original stars like Mark Hamill and Carrie Fisher.
With such a huge legacy as Star Wars, it should come as no surprise that plenty of fans enjoy collecting items from the different movies and shows, whether in the form of action figures, posters, or memorabilia. Now, die-hard fans will soon have a chance to own real props from the set of the original Star Wars trilogy, straight from the collection of one of the key figures who brought Darth Vader to life.
Here's how you can own your very own piece of Star Wars history.
An auction will take place on Star Wars Day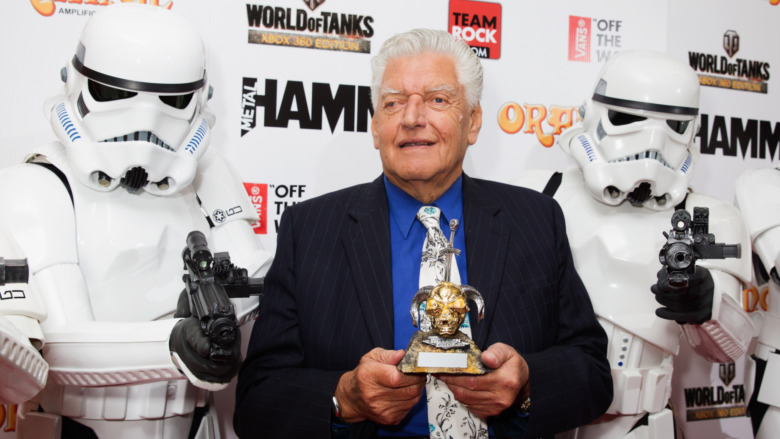 Jo Hale/Getty Images
On May 4th — now fondly called Star Wars Day — 2021, fans will get a chance to bid on items from the original trilogy, courtesy of a former Darth Vader actor, the late David Prowse. Throughout A New Hope, The Empire Strikes Back, and Return of the Jedi, Prowse was the man who brought the infamous villain to live through his physical performance, while James Earl Jones was the voice behind the mask. Standing at a towering 6"6", Prowse was the perfect choice to embody Vader's intimidating presence. 
Prowse died in late 2020 due to an unspecified illness, and his estate recently announced an auction, via East Bristol Auctions, featuring items from Prowse's long and successful career. Some of the items up for grabs are Prowse's original The Empire Strikes Back script, autographed photos from Hamill and Fisher, and an original Millennium Falcon cockpit prop. Other items being auctioned off include a signed copy of his autobiography, Straight from the Force's Mouth, and Prowse's own Darth Vader-shaped office telephone.  Proceeds from the auction will go to benefit Alzheimer's Research UK, and each item won in the auction will receive a certificate of authenticity. 
The bidding will take place on May 4th, and all bids will take place online. If you'd like to own your very own piece of Star Wars history, make sure to take a look at all the amazing items available and get your wallet ready. May the force be with you.