The Falcon And The Winter Soldier Bosses Hint At A Big Future For This Villain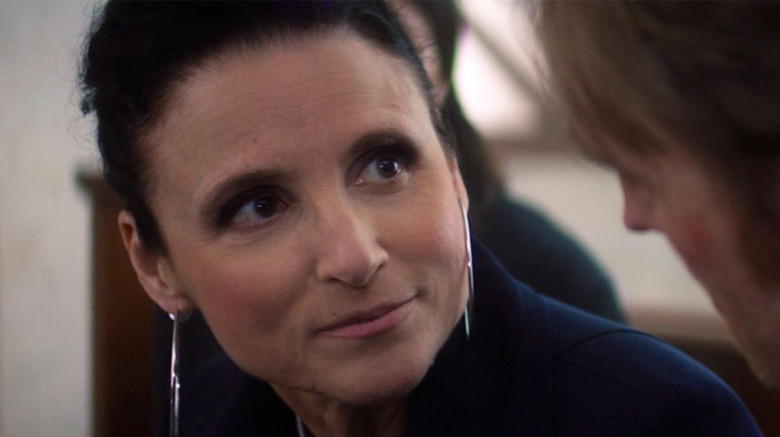 Marvel/Disney+
The Marvel Cinematic Universe may keep Julia Louis-Dreyfus around for the long haul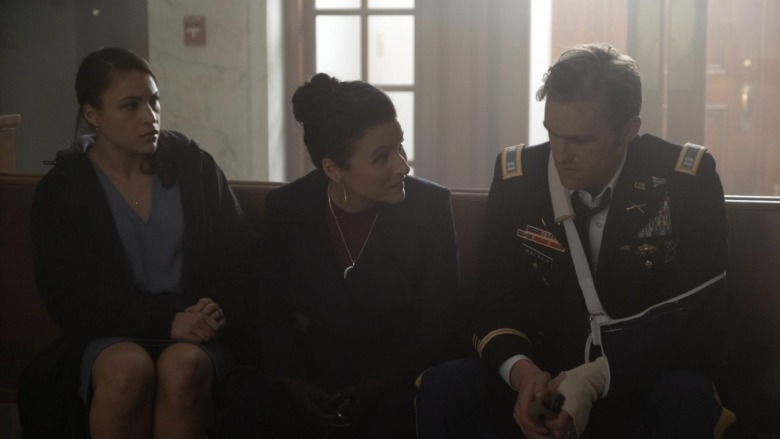 Marvel/Disney+
As Marvel Studios producer Nate Moore told Marvel.com, which EW later reported, Louis-Dreyfus is a great addition to the series... and it seems like she's here to stay.
"Having a character like Valentina in the show, and actually in the MCU, is really interesting because I think she'll be making more waves sooner rather than later," Moore said cryptically. He also revealed what it was like crafting the mysterious, enigmatic character of Valentina, who seems like she'll probably play a pretty big role in the final episode of Falcon and the Winter Soldier.
"Whenever we talked about Valentina, even in the writer's room, she was sort of a more acerbic, funnier, but darker Nick Fury," Moore recalled. "Someone who knows her secrets, who's not afraid to operate in the moral gray area, but maybe who isn't as inherently altruistic."
Fellow executive producer Zoie Nagelhout also opened up about what getting the actress involved and what exactly Louis-Dreyfus' character brings to the story, especially when it comes to John. According to Nagelhout, Louis-Dreyfus "was just excited by the idea of joining this world and what it could mean to play a new quirky, weird, mysterious character. And she loved that there was this comedy to it as well because that's, of course, one of her great strengths. She was the perfect character to bring into John Walker's world to complicate what he's going through and give him a weird almost ominous light at the end of the tunnel."
The season one finale of Falcon and the Winter Soldier, which will hopefully feature even more of Louis-Dreyfus' Contessa, will air on April 23, 2021 at midnight PST on Disney+.