The Anthony Mackie Sci-Fi Horror Movie That's Dominating Netflix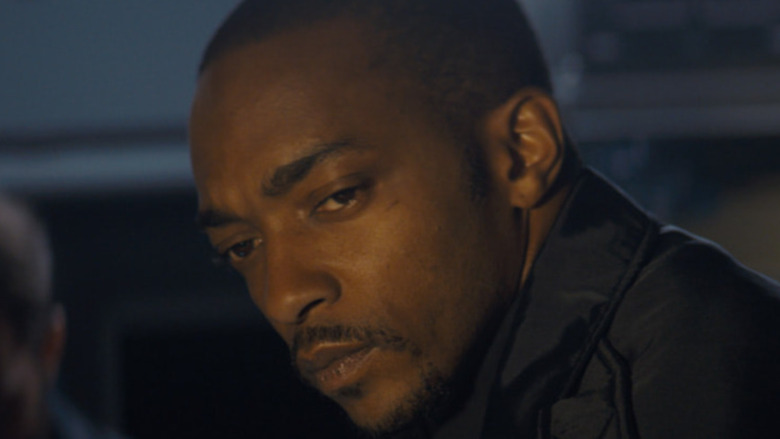 Well Go USA Entertainment
Anthony Mackie has had a long career in Hollywood. With 70 acting credits under his belt, his talent has been wowing audiences for two decades, starting with his breakthrough role as Papa Doc in 2002's 8 Mile, starring opposite Eminem. Mackie has wowed us with roles in a diverse variety of films, including dramas like The Manchurian Candidate and Million Dollar Baby, comedies such as The Night Before and What's Your Number, and action movies like Captain America: The Winter Soldier, among other entires in the Marvel Cinematic Universe. He is beloved for his portrayal of Tupac Shakur in Notorious and for his role in The Hurt Locker, which won the Oscar for Best Picture at the 2010 Academy Awards.
One role of Mackie's that may have flown under the radar is his performance in Synchronic, the 2019 sci-fi thriller that's been making waves on Netflix. Starring opposite Fifty Shades of Grey star Jamie Dornan, Mackie's role in Synchronic is one of his most interesting. 
Synchronic follows a mystery unravelling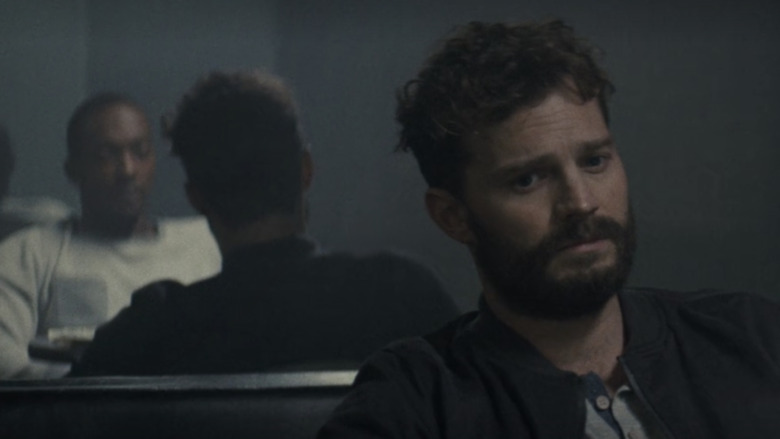 Well Go USA Entertainment
Synchronic, which premiered in 2019 at the Toronto International Film Festival, follows two New Orleans paramedics, Steve (Anthony Mackie) and Dennis (Jamie Dornan), who are on call and discover multiple people have died under strange circumstances. They soon learn the deaths are all connected to a new designer drug called Synchronic. Steve, who has discovered he has terminal cancer, tries the drug and uncovers its other-worldly effects. He also quickly realizes that the drug caused the disappearance of Dennis' daughter, Brianna, and is his only hope of finding her. What follows is a complex, dramatic, and mysterious story of two friends trying to uncover the truth. 
Synchronic comes from directing duo Aaron Morehead and Justin Benson, well-known for their work on horror films The Endless, Spring, and Resolution. Certified Fresh with a 79% critic score on Rotten Tomatoes, Synchronic is sure to entertain science fiction fans and Anthony Mackie stans alike.