Michelle Pfeiffer Reveals The Only Role That Doesn't Make Her Cringe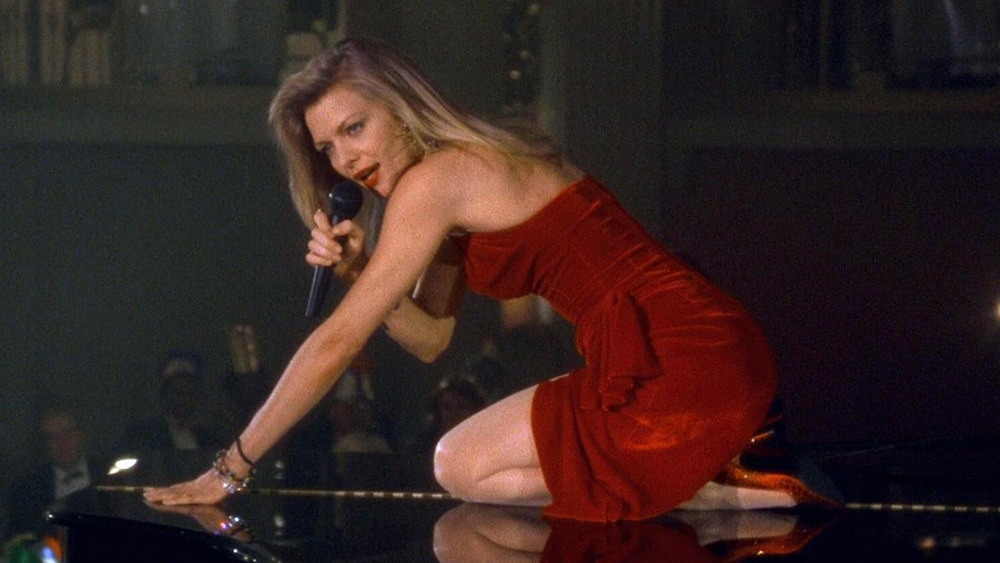 20th Century Studios
Michelle Pfeiffer is, it's probably safe to say, an icon. She was Elvira in Scarface, Angela de Marco in Married to the Mob, Madame de Tourvel in Dangerous Liaisons, Catwoman in Batman Returns ... and that's not even including her role in Grease 2. In short, Pfeiffer almost certainly has a starring role in at least one of your favorite movies. However, that long list of major roles doesn't necessarily mean anything to Pfeiffer herself. As it turns out, she absolutely cannot stand to watch the movies she has been in over the years — not even the classics. 
In an interview with Deadline, Pfeiffer was asked about her inability to watch her own movies while talking about her latest film, French Exit. "It's so hard on my directors because they so want me to be happy," says Pfeiffer. "And it's very challenging for me. I have moments where I go, 'Oh, that was a nice moment,' when I'm not cringing. It's just very hard for me to really watch myself and I probably will never see [French Exit] again." 
Pfeiffer almost seems resistant to talk about some of those legendary parts she's played. When asked about Grease 2 fans' interest in seeing her perform "Cool Rider" again, for instance, she confessed, "Oh my God, that would be so pathetic if I tried to do that." 
However, while we found out in 2019 that Pfeiffer still has her Catwoman whip and knows how to use it, it turns out there's another, very different film of hers which she says she can watch without feeling embarrassed, and that's The Fabulous Baker Boys.
What makes The Fabulous Baker Boys so exceptional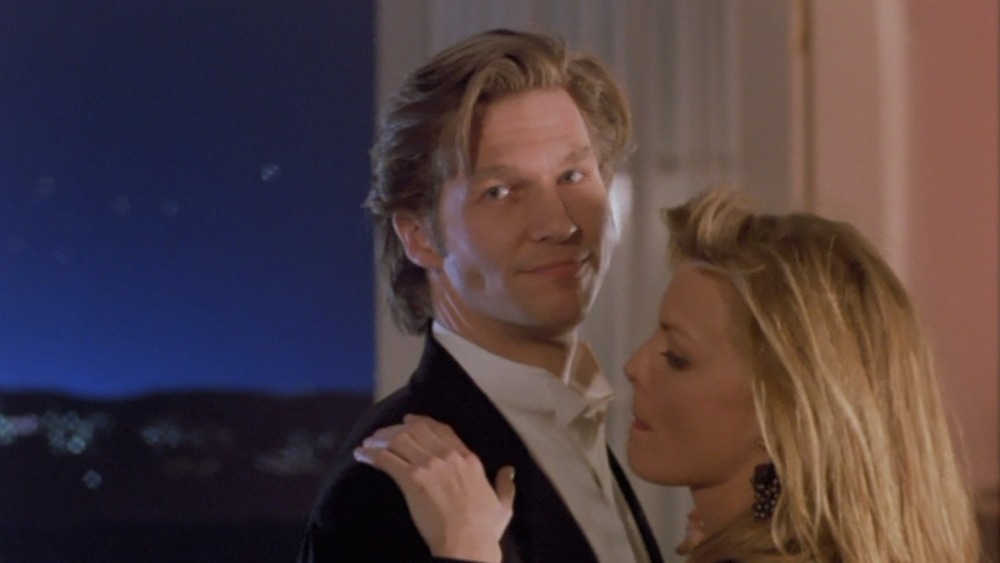 20th Century Studios
With over three decades since its release, it's easy to understand why Susie Diamond in The Fabulous Baker Boys is one role Pfeiffer doesn't mind looking back on. She earned a Golden Globe and an Oscar nomination for playing the escort-turned-singer. "It is one of the performances that doesn't make me cringe," says Pfeiffer. "I was terrified to do that singing and it was a lot of hard work, and I have such fond memories working with those Bridges boys and with Steve Kloves. I had read that script five years prior, but nobody wanted to make it with me, and somehow it came back to me. And so it meant a lot to me for so many reasons. Actually Jeff and I have been torturing Steve about doing a sequel."
If you're impressed by Pfeiffer's ability with a whip, keep in mind that in The Fabulous Baker Boys, there is no voice double used for any of the incredible song performances Pfeiffer gives. It should be no surprise Pfeiffer sounded as good as she does, though, considering she spent ten hours a day in a studio, preparing for the role.
As for a sequel, anything is possible. Back in 2010, Pfeiffer appeared at the Oscars, and during the nomination for Best Actor, floored the audience with her memories of Jeff Bridges while filming The Fabulous Baker Boys. "I watched him play with his three toe-head daughters in between set-ups. And I saw that you can have a career, and a strong marriage, and a family, and manage to turn out year after year, great performances," said Pfeiffer, going so far as to call her fellow actor "an amazing human being."
So, The Fabulous Baker Boys 2? Don't rule it out. Just don't expect another scene where Pfeiffer stands on the piano. "It could be fun," said Pfeiffer. "But no, probably [I] won't be on a piano."