The Disney Diss That You Probably Missed In Space Jam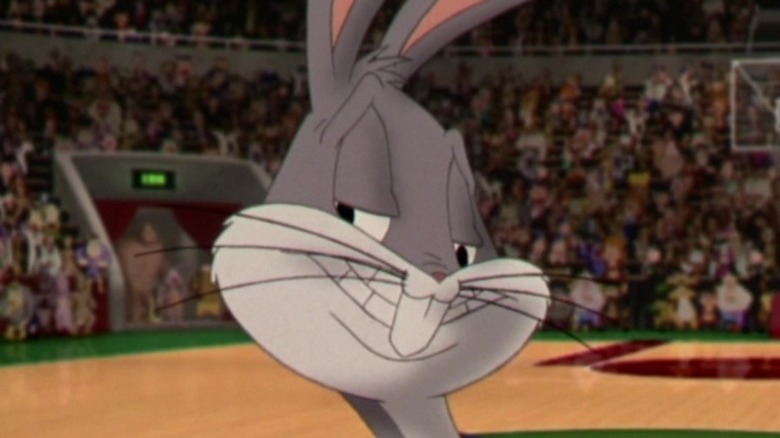 Warner Bros.
Everything old is new again in Hollywood, and Space Jam: Legacy has got Looney Tunes fans revisiting the '90s classic. The OG Space Jam features plenty of pop culture references that only '90s kids get, including nods to Pulp Fiction, basketball stars dating Madonna, and Michael Jordan's baseball career. But the movie also includes a little dig at Disney's expense.
When the Tunes are trying to name their team, Daffy suggests "The Ducks." "Please," Bugs replies, "what kind of Mickey Mouse organization would name their team 'the Ducks?'" 
Of course, the House of Mouse had just bought a real sports team and named it The Ducks. In honor of the Mighty Ducks movie series, Disney founded an NHL team in Anaheim, California. Originally named the Mighty Ducks of Anaheim, the team is now known simply as the Ducks. Disney even built a hockey arena and named it The Pond. The move was much discussed at the time, which may account for Bugs' derision. Per Fox News, Disney eventually sold the Ducks to Henry Samueli.
Bugs and Mickey: from friends to foes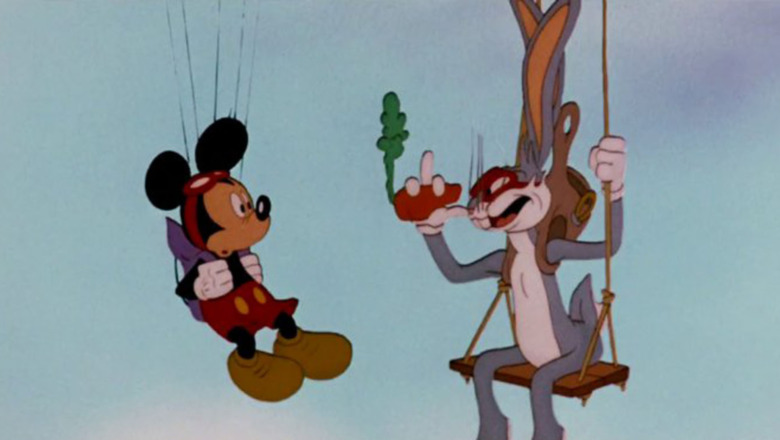 Disney
Bugs and Mickey weren't always so antagonistic toward each other. The two animation companies collaborated together on Who Framed Roger Rabbit? The film saw cameos from the heavy hitters of multiple animation houses, including scenes that paired Bugs with Mickey and Daffy with Donald. It was stipulated in contract negotiations that Warner Bros. and Disney stars have the same amount of screen time, so it only made sense to make sure they shared scenes. Not even a decade after Roger Rabbit, relations had deteriorated enough for Bugs to take a jab at the Ducks. 
The Looney Tunes and Disney heavy hitters often run in parallel with each other, competing for the same finite amount of nostalgia. While Warner Bros. crams every IP of their studio into Space Jam: Legacy, Disney is hoping to cash in on the same '90s kids with a Mighty Ducks revival series on Disney+. The Mighty Ducks: Game Changers stars Lauren Graham, for an added "I'll watch anything a Gilmore is in" crowd.