The Iconic Role That Carrie Fisher Regretted Taking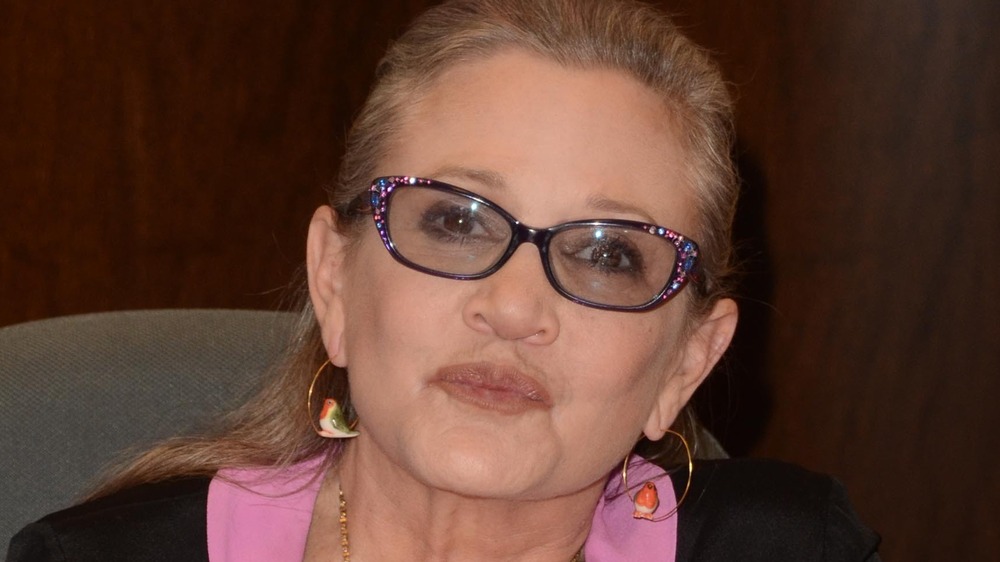 Shutterstock
Carrie Fisher's career reached its apex when she portrayed the all-time classic film role of Princess Leia in the original three Star Wars films. While Star Wars marks only one among numerous career milestones for Fisher, her involvement with Star Wars as one of its central characters inevitably defines her public-facing self in the eyes of many, if only by the merit of Star Wars' immense popularity.
Fisher lived a storied life from the get-go, given that her birth mother was Singin' in the Rain actor Debbie Reynolds and her stepmom was one-time Hollywood It Girl Elizabeth Taylor. From a young age, then, Fisher was surrounded by stars. Accordingly, she eventually pursued her own career in Hollywood. In addition to her leading role in Star Wars, Fisher also appeared in When Harry Met Sally and Blues Brothers among a number of other projects.
Outside of her acting career, Fisher was a prolific author, as covered by Verge. Her written work includes personal memoirs, fictional novels, and even one project that blends autobiographical details into a fictional narrative. In short, Fisher was a certifiable multi-hyphenate rather than merely an actor by trade. Perhaps unsurprisingly, then, Fisher at times publicly expressed regret for taking on an acting role that would overshadow any and all of the rest of her work for the balance of her life.
Carrie Fisher's most iconic role: Heavy is the head that wears two spiral buns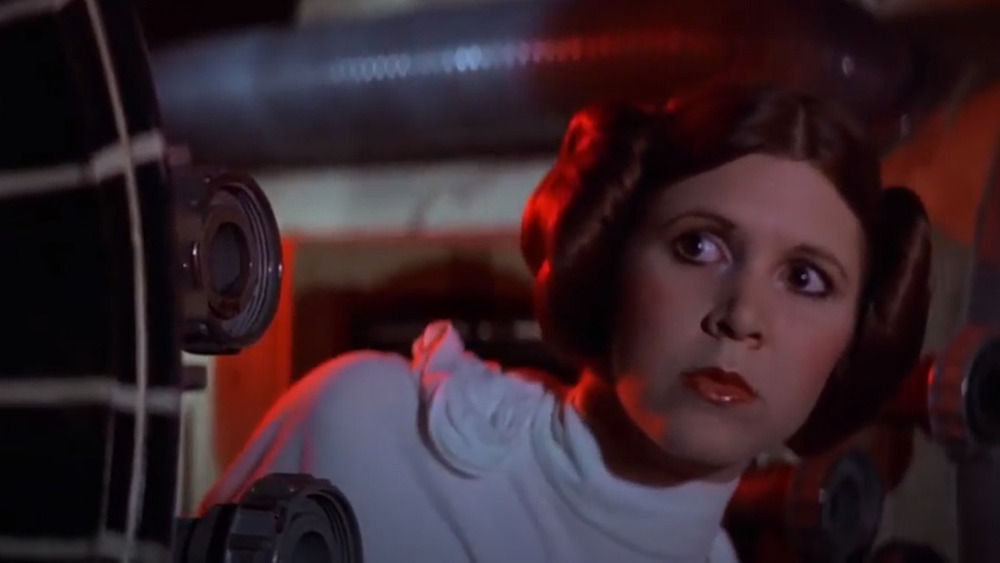 20th Century Fox
In 2008, Carrie Fisher stated plainly to The Today Show that she never would have accepted the role of Princess Leia had she known how famous it would make her. "All I did when I was really famous," she said, "was wait for it to end."
By her estimation, then, she didn't regret filming Star Wars due to any sort of disagreement with the rest of the film's crew or even its content, but simply because of its eventual popularity. Fisher notably and very publicly struggled with both mental illness and drug addiction up until the final days before her death. Fame of the magnitude brought on by Star Wars, therefore, very easily could have exacerbated any difficulties in her already tumultuous life.
That said, Fisher's relationship with Princess Leia has always been multifaceted. For example, while Fisher has publicly criticized the revealing outfit she was required to wear when Leia was captured by Jabba the Hutt, she has also defended the production of toys depicting Leia in that very same outfit, per Insider. So, when Fisher returned to the role of Leia in the recent Star Wars sequels, she wasn't so much returning to a role she hated but to one she had a complex relationship with that included a certain degree of regret.