The Big Mistake Jen Landon Made When Auditioning For Yellowstone's Teeter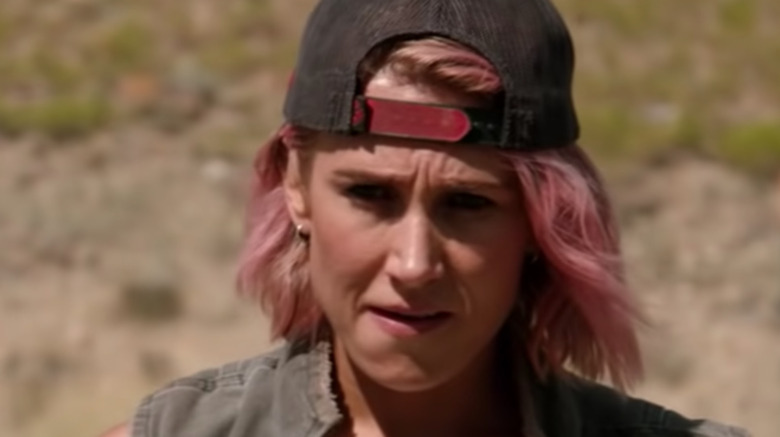 Paramount Network
We've all been there. Whether it was a job interview, presentation, or first date, sometimes our nerves just got the better of us, no matter how well prepared we believed ourselves to be. And so it was for actress Jen Landon when she went in to audition for the role of Teeter on Paramount Network's Yellowstone. Though she ultimately got the job, she also walked away with a unique story to tell.
Prior to Yellowstone, Landon, who is the daughter of beloved late actor Michael Landon, built her resume mostly around soap opera work. She had roles on As the World Turns, The Young and The Restless, and Days of Our Lives. Landon also had a recurring spot on TNT's Animal Kingdom. Given her family's substantial involvement in the industry — the Landon clan has actors, directors, and screenwriters among its ranks — and her own previous acting credits, you'd think an audition would be a no-sweat situation.
Jen Landon did "a big audition no-no" during her Yellowstone audition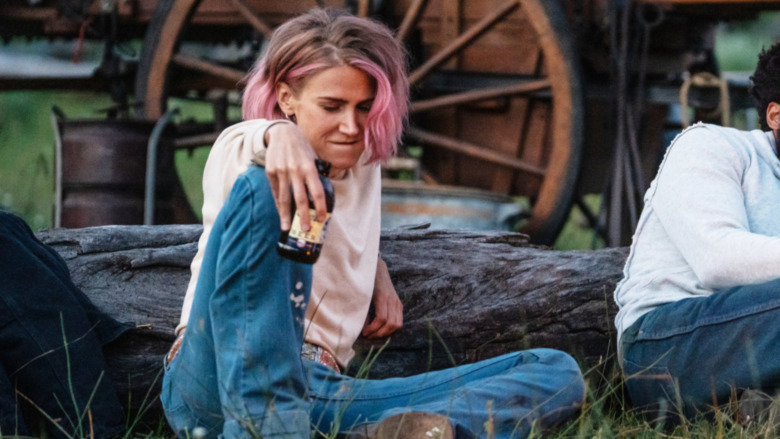 Paramount Network
Speaking with her fellow Yellowstone costars in a YouTube video that accompanies the series, Landon explained that she was incredibly nervous when she walked into the audition. In fact, her nerves were so bad that she asked the casting associate to do the scene over and over again in order to, in her mind, get it right. In the video, Landon explained that asking to do a scene multiple times is a "big audition no-no." Realizing her blunder, she left the audition certain that she had blown the opportunity.
While leaving, with her mind repeatedly replaying the bad audition, she accidentally replied to the casting associate's "goodbye" and "thank you" by saying, "Goodbye. I love you, too." Embarrassed, not only by the audition but now with her overly fond farewell, Landon immediately called her manager and said, "I'm quitting!" Thankfully, Landon made no drastic changes in profession before getting the call that she landed the role. Apparently, the casting associate loved her, too.