The Sheldon Scene The Big Bang Theory Fans Never Got To See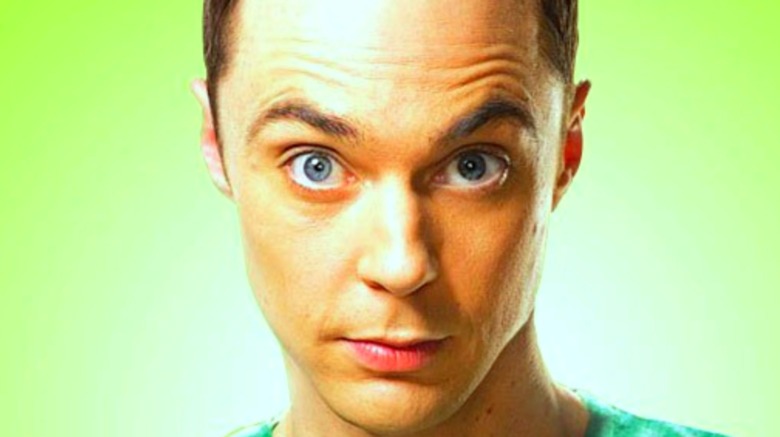 CBS
The Big Bang Theory will go down in history as one of the world's most popular sitcoms, and it's definitely an emblematic sitcom of the '10s. With 18 million fans tuning in for its 2019 finale, curiosity about and interest in the show marches ever onward, propelling the show to solid ratings in syndication and on the cable network TBS.
The series follows four single scientists and their relationship with the very not-scientifically minded waitress, Penny (Kaley Cuoco), who works at a local restaurant they frequent — and who also happens to live in the same apartment building as Sheldon Cooper (Jim Parsons) and Leonard Hofstadter (Johnny Galecki).
By the end of The Big Bang, Leonard and Penny have married, Sheldon has found love with and married nerdy neuroscientist Amy Farrah Fowler (Mayim Bialik), and Howard Wolowitz (Simon Helberg) has married and started a family with microbiologist Bernadette Rostenkowski (Melissa Rauch).
Viewers were loyal to the show, but even the most ardent fan has never seen the treasure trove of footage that was unleashed by Mayim Bialik in celebration of Jim Parson's 48th birthday on March 24.
Dick Clark would be proud of these Big Bang Theory clips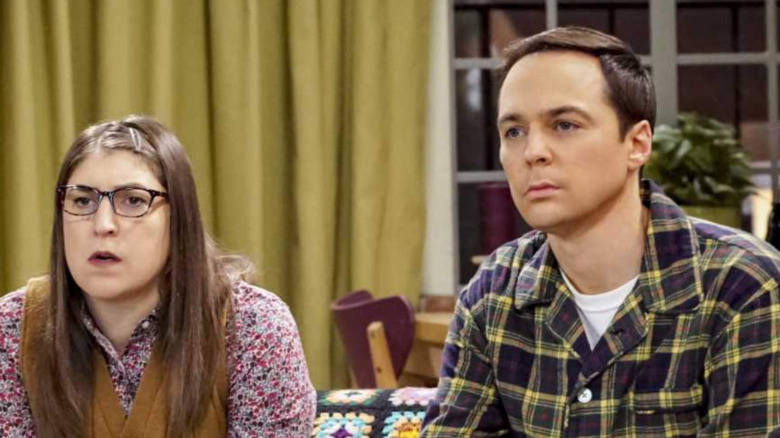 CBS
"Happy Birthday Jim!! Shamy Bloopers" reads Bialik's Instagram post, according to Express Daily. "I worked alongside this man for almost a decade and basically imitated him as Amy.🤓...Happiest of birthdays to you, my friend. 💜 To celebrate, here are some bloopers from our time together on set! #TBBT #Shamy."  "Shamy" was the ship nickname for the Sheldon/Amy pairing, which was canonized onscreen during the show's run.
The blooper reel that Bialik posted contains footage that's never been seen by fans and was instantly gobbled up by the actress' 3.8 million followers. Over 1.1 million viewers watched the Instagram video, which featured tons of hilarious outtakes from scenes of Sheldon and Amy, typically with Parsons and Bialik trying and failing to keep a straight face after the other one flubs a line reading or bursts out laughing. "You control yourself!" Parsons playfully scolds in one never-before-seen clip after Bialik giggles when he fumbles for Sheldon's Tamagotchi. For fans of The Big Bang Theory who are missing the camaraderie of the show, this scene and all the others are the perfect little gift.
Parsons and Bialik now co-produce the Fox sitcom Call Me Kat, which debuted as a mid-season replacement in January 2021.