Tom Felton Pays Tribute To His On-Screen Mom Helen McCrory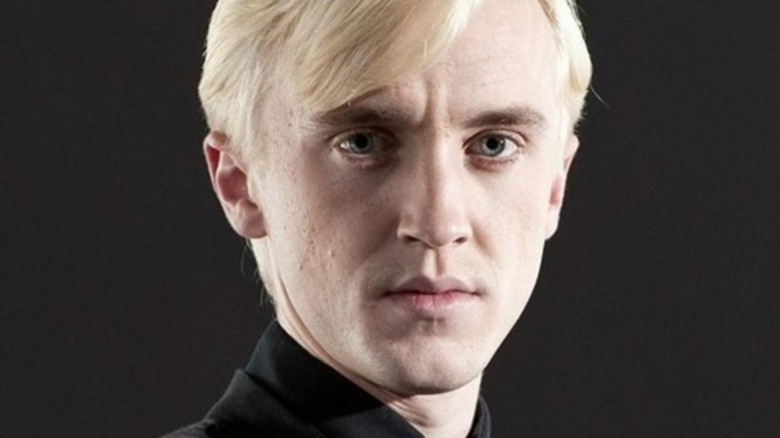 Warner Bros.
On April 16, 2021, it came to light that actress Helen McCrory had died of cancer at 52 years old, shaking the entertainment world to its core. Her husband, actor Damian Lewis, took to Twitter to alert the public of her death, stating "She died as she lived. Fearlessly. God we love her and know how lucky we are to have had her in our lives. She blazed so brightly." To honor her memory, many have begun sifting through her impressive filmography and enjoying her most iconic performances from across her nearly three-decade-long career.
To television bingers, Helen McCrory was best recognized as Aunt Polly Gray from the period drama Peaky Blinders. She played the tough-as-nails matriarch of the Shelby family for five seasons, and the program was better for it. As for her cinematic works, she popped up in everything from the James Bond flick Skyfall to director Wes Anderson's Fantastic Mr. Fox, but it was her turn as Narcissa Malfoy for the final three installments of the Harry Potter series that moviegoers simply can't forget.
That holds especially true for the actor behind Draco Malfoy — Narcissa's son – Tom Felton, as made abundantly clear by the touching tribute he put together.
Helen McCrory left a lasting impression on Tom Felton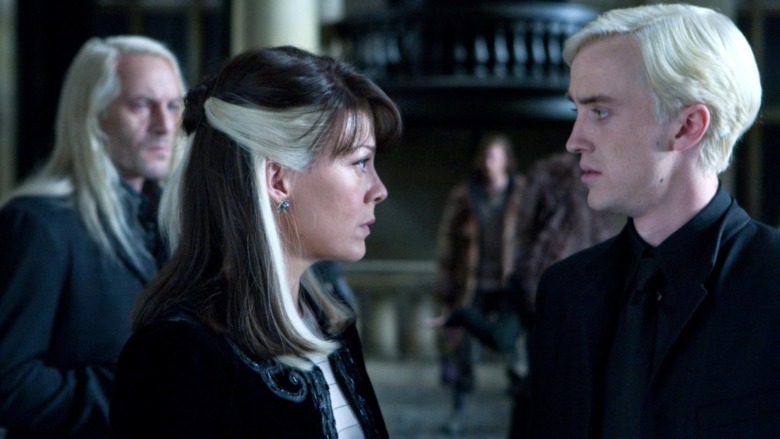 Warner Bros.
Tom Felton recalled his time working with Helen McCrory on April 17 via Instagram, citing the profound impact she had on him. "So sad to say farewell so suddenly – I never took the chance to tell her , but she helped shape me as a person so much – on & off screen." He continues, detailing all of her best qualities and thanking her for all she did on the Harry Potter set. "She was always relentlessly herself- razor sharp wit – silver tongued – kind & warm hearted – she suffered no fools yet had time for everyone – thank you for lighting the way forward & holding my hand when I needed it xx."
Felton was hardly the only person close to McCrory to say their final farewells via social media. "A great actress and a great person. this is so very very sad." wrote Dame Helen Mirren — who co-starred with McCrory in The Queen – in an Instagram post. Even the official Twitter page of London Mayor Sadiq Khan paid tribute to her, saying "Off-screen, a proud feminist, helping us unveil the statue of Millicent Fawcett in Parliament Square, and giving young Londoners their first chance in the creative industries through her charitable work. All our thoughts are with Damian and Helen's family."
These instances, in addition to Tom Felton's emotional post, are just the tip of the iceberg. There's no denying that Helen McCrory is dearly missed.