Workin' Moms Season 6 - What We Know So Far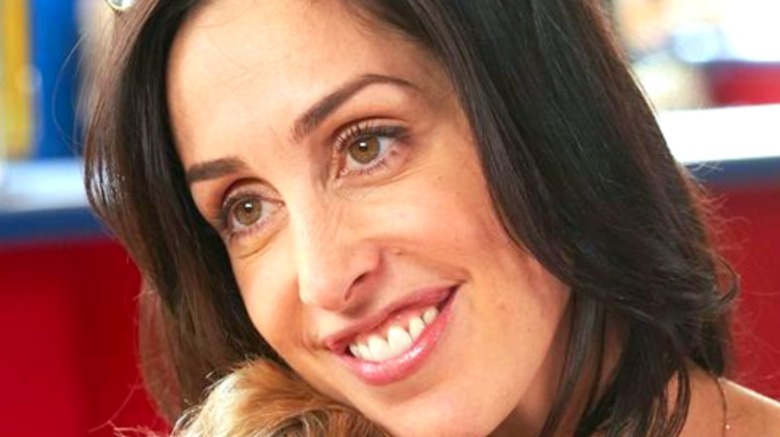 CBC
When Catherine Reitman came up with the idea to create the comedy series Workin' Moms, she wanted the show to display a sense of honesty, realism, and fearlessness. The show centers on 30-something working mothers living in modern-day Toronto, Canada, trying to keep their heads above water as they navigate through life. Since the show debuted in 2017, it's exploded on the comedic scene, and gained attention from critics and viewers alike. The response has been near universal acclaim, earning the little Canadian sitcom an average score of 74% on Rotten Tomatoes and a nearly identical rating of 7.6 on IMDb.
The show centers on Kate Foster (Catherine Reitman), Anne Carlson (Dani Kind), Jenny Matthews (Jessalyn Wanlim), and Frankie Coyne (Juno Rinaldi). The women all come from very different backgrounds, but they become friends who support each other as they face crises, relationship roadblocks, and similar situations. The series wrapped up its fifth season on April 13, 2021, and so far, there hasn't been any indication from Netflix or CBC whether a sixth season is in the works; but fans can dream ahead, right? Here's what we know so far.
What's the release date for Workin' Moms season 6?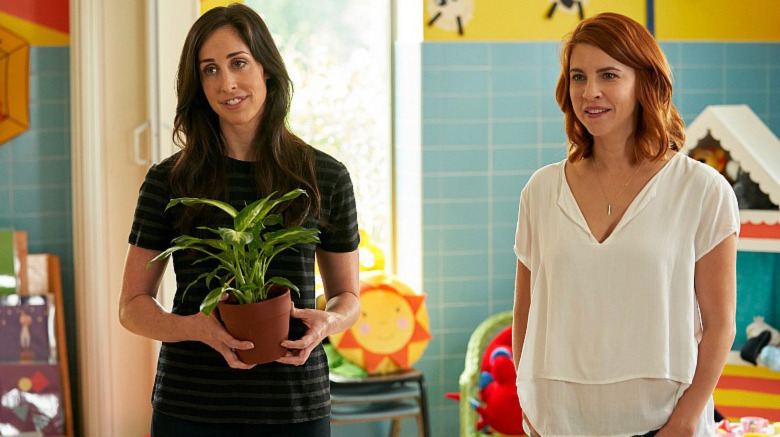 CBC
Since Workin' Moms became a hit from the get-go, Reitman and her husband Philip, who owns the production company Wolf + Rabbit Entertainment, had the flexibility to continue with the series on their own terms. When Netflix started streaming the show in the middle of its third season in 2019, it gained a global audience. 
Again, we can only speculate on whether a season 6 release date is forthcoming, but there's a good chance fans won't have to wait long for news, since it seems like Reitman likes to get to work — not unlike her character. Since the season 1 premiere, each season has followed annually, with little in the way of delays. So far, seasons 1 through 4 are available on Netflix, and usually the most recent season is added to the streaming service one month after it airs in Canada. That trend should continue, since Reitman recently announced that work on the new season is already underway — just a couple weeks after the fifth season premiered on Netflix (via Distractify). This Instagram post also appears to confirm that the new episodes could make their way to CBC as soon as winter 2021, which means an early 2022 release on Netflix isn't out of the question.
Who's in the cast of Workin' Moms season 6?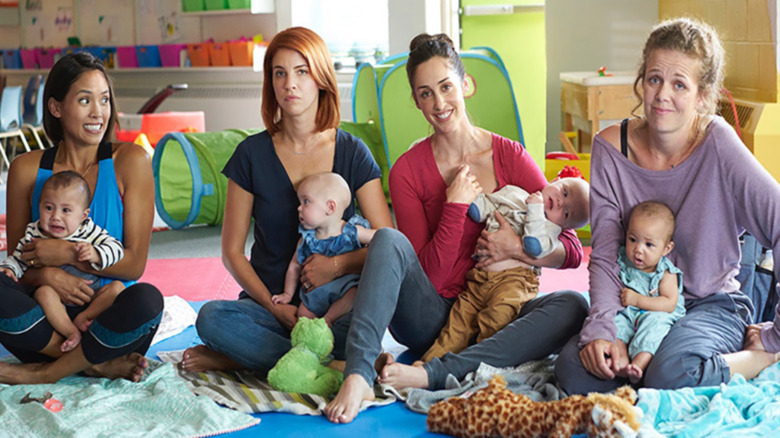 CBC
Spoilers ahead for season 5.
Season 5 concludes with Kate making a dramatic sacrifice that guides her back to her life in Toronto. Meanwhile, Anne is eagerly awaiting feedback on her book, while making new friends, and Frankie is enjoying her newfound confidence after finally standing up for herself. Finally, Jenny's lies are coming back to haunt her in a major, life-changing way.
There aren't any indications that the four leading ladies won't be returning for another season. All of their stories remain in motion, so it would be a real shock if any of the stars got written off during the hiatus. If there's a plan for a sixth season, Kate and Anne's beaus, Nathan Foster (Philip Sternberg) and Lionel Carlson (Ryan Belleville) seem to be safe bets to return, as well. Oluniké Adeliyi, who plays Gisele Bois, will likely also get some face time, as will Sarah McVie, who plays Val Szalinsky.
What's the plot of Workin' Moms season 6?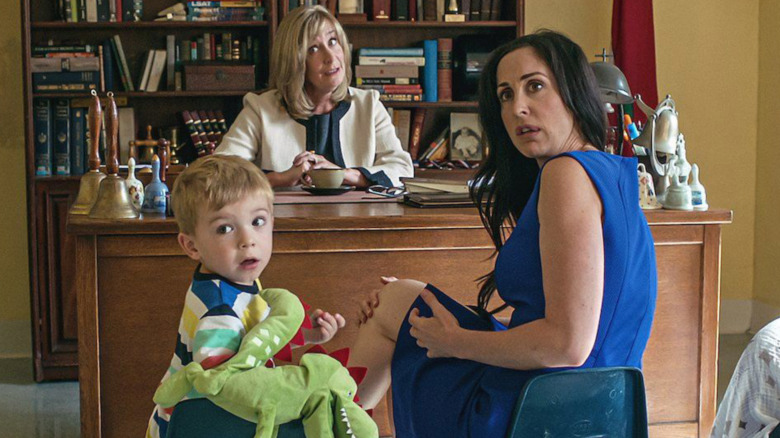 CBC
Post-season 5, each workin' mom has a lot on her plate. They all have situations in their personal lives that need to be dealt with.
During season 5, viewers watched as Kate played nice with Sloane (Enuka Okuma), even though she's definitely trouble. Despite her chosen lifestyle, Anne landed a new job, and Jenny prolonged an office romance with Malcolm Cody Patrick (Alex Mallari Jr.). These avenues are all ripe for deeper exploration, and will likely continue to twist and turn in any future season.
The main cast seems to get themselves into entertaining predicaments every season, so there's a good chance that will continue in season 6. For now, fans can only speculate on what will happen while they wait for an announcement. Before Reitman debuted the first season of Workin' Moms, she found inspiration from her own life, as she juggled motherhood, a career, and a marriage (via IMDb). The storyline will more than likely continue in that direction, or whatever Reitman dreams up next.