Why Anne From Workin' Moms Looks So Familiar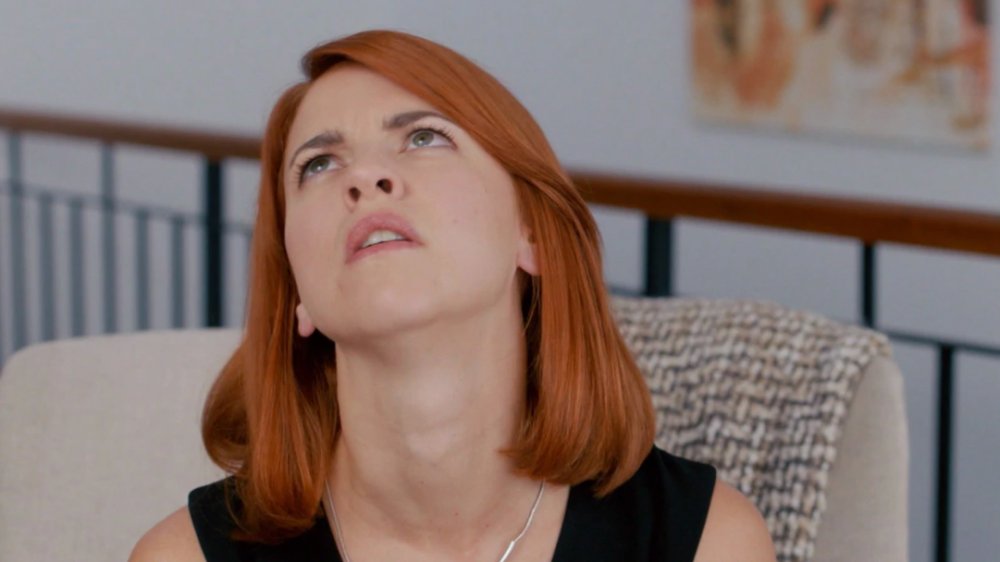 Netflix
After the boom that came with Netflix pulling Trailer Park Boys under their umbrella, it was inevitable that the streaming giant would venture out for more Canadian comedy. They hit again when they landed on the CBC sitcom Workin' Moms.
While it's nowhere near the catalog that they uncovered with TPB, Moms' four seasons have been a huge hit on the platform, frequently landing in the Top 10. That has set binge-watchers to the task of finding more material after running through the show's Netflix library.
Workin' Moms' Dani Kind, who plays straight-talking psychiatrist Anne, said that the series moving to Netflix has given her much more exposure than she thought possible.
"It just feels fresh and like it's got a second life which is really cool. I got to travel this year to Budapest and South Africa and London and I had a bunch of people stop me in all those countries and say that they watch our show," she said in an interview with Beyond Fashion. "It's amazing."
If you're looking for more of Kind, you're in luck, because she was a regular on yet another show that is worth a binge: SYFY's Wynonna Earp.
Dani Kind played Mercedes Gardner on Wynonna Earp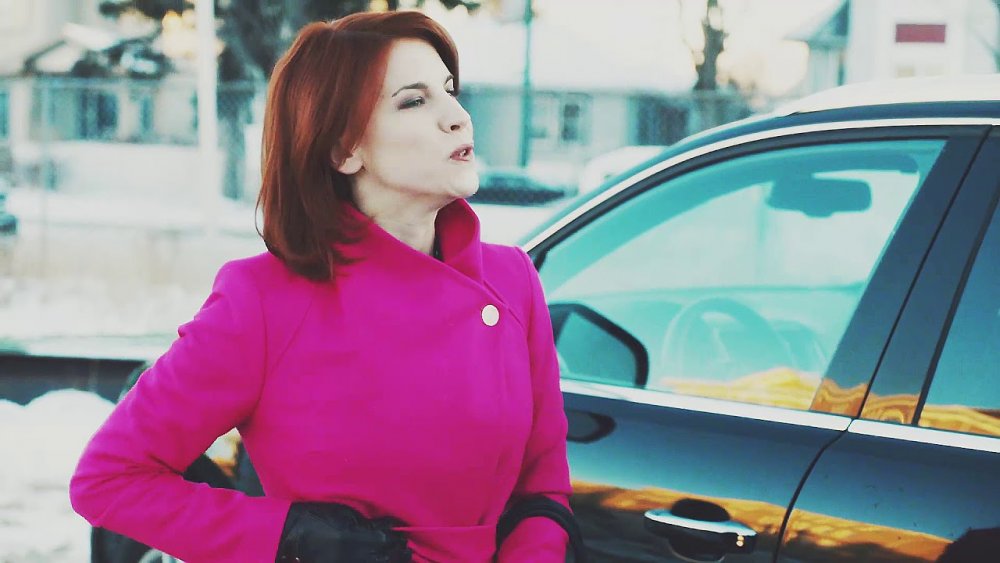 SyFy
If you're unfamiliar with the high-concept sci-fi western that is Wynonna Earp, strap in. The series' title character is the great-great-granddaughter of the legendary Old West lawman Wyatt Earp. She hails from a small town called Purgatory, near the Canadian Rockies. This part of Canada is deeply cursed, and supernatural occurrences are common. The show focuses on Earp battling the ghosts of the criminals that her ancestor killed, sending their spirits to Hell with a massive revolver.
In the world of Earp, Kind played Mercedes Gardner. She was Wynonna's high school best friend, and currently rules over the family's incredible wealth. Mercedes finds herself at the center of one of the show's spookier plotlines when the town is attacked by demonic spiders who steal their victims' faces. Though Earp is able to save Mercedes and return her face to her, Gardner is left with disfiguring scars.
Dani Kind is a regular in Hallmark movies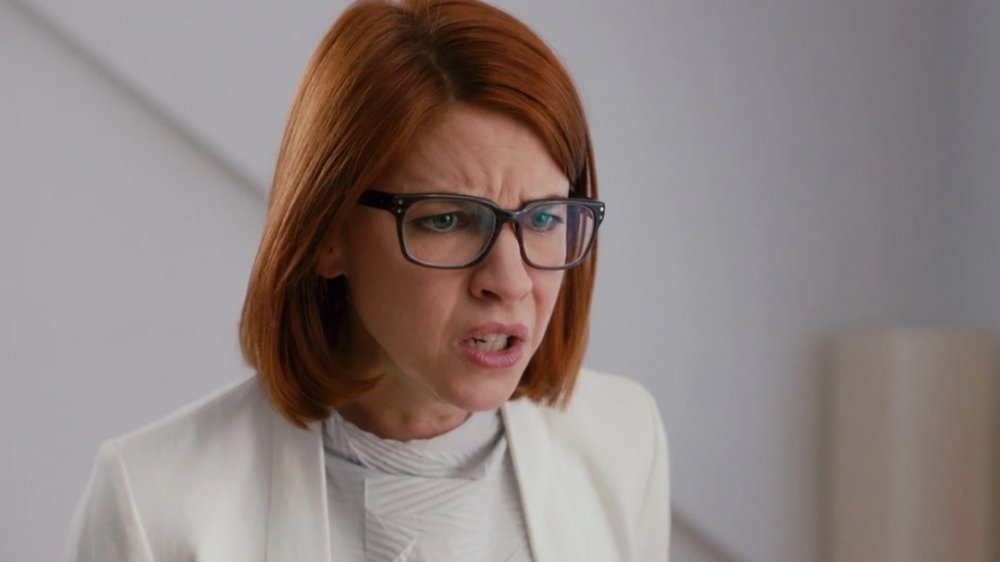 Netflix
Outside of the rare viral hit, People rarely seek out an individual Hallmark movie on its own merits, instead looking to the genre for warm-hearted entertainment. Said seekers of a bit of good-natured respite are sure to recognize Kind, as she's been a fixture on the Hallmark Channel for quite a while.
She's turned up in two separate Christmas movies (Finding Christmas and On The Twelfth Day of Christmas), in Catherine Bell's Good Witch series of movies and television, and in one of the stories from the ongoing Flower Shop Mysteries. In an interview from 2017, Kind shared that she "lost track" of how she first got involved with the company, but added that she loves working for them. "Hallmark is a wonderful company to shoot for. They are a well-oiled machine that has an extremely loyal fan base," she said.
While she might like working for Hallmark, Kind is eager to keep going with Moms. The series was recently approved for a fifth season, and Kind is excited about the possibility of playing Anne in new situations. "I know as an actor I just want to do every crazy thing," she said, "I do think with most shows, as you continue to go, the writers start writing with a little bit of you in mind. Like they knew that I loved being physical and they gave me that opportunity and I just am really excited, if we go forward, to see where we are going. I'm game for anything."