The Movie David Cross Regretted Being A Part Of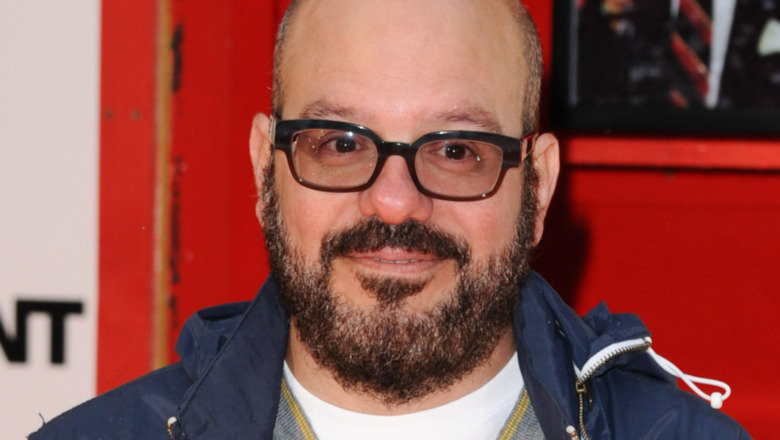 Shutterstock
For certain audiences, David Cross is something of a superstar. Between his work as a stand-up comic and acting roles on classic TV series like Arrested Development and Mr. Show, Cross is a cult favorite among a subset of comedy fans. That said, Cross' professional work extends beyond cult comedy and into the mainstream, where he may not be universally recognizable but nevertheless remains a minor Hollywood fixture. Cross' body of work includes Unbreakable Kimmy Schmidt, Kung Fu Panda, Modern Family, and a number of other popular TV shows and movies across a variety of genres.
Cross' career as a performer has included multiple public controversies as well. From a public beef with Larry the Cable Guy to purportedly making racist comments toward actor Charlyne Yi, Cross has found himself accused of behavior ranging from minorly distasteful in the former case to outright harmful in the latter case.
That said, amid the ups and downs of his career, Cross has described one acting gig as a pure, unqualified source of regret.
David Cross views this movie as a lucrative mistake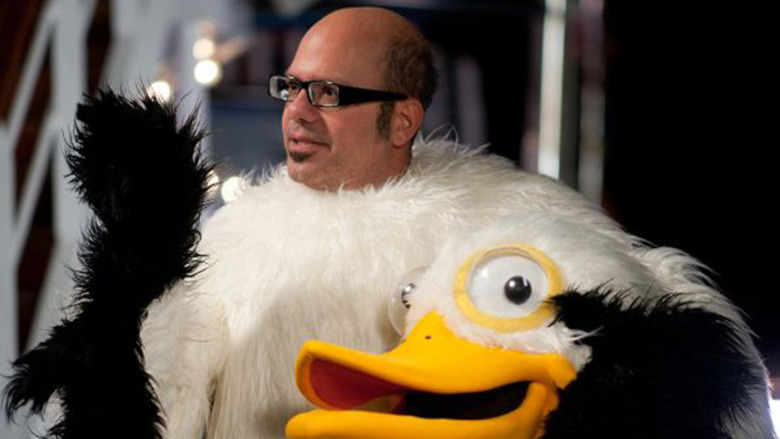 20th Century Fox
David Cross joined the live-action Alvin and the Chipmunks film franchise in 2007 as Ian Hawke, a record company executive. He acts as the primary antagonist of both that film and its sequel, and he returned to the role for a third time in a considerably more low-key capacity in Alvin and the Chipmunks: Chipwrecked. It's that third entry, Chipwrecked, that he has specifically recounted as being "literally, without question, the most unpleasant experience I've ever had in my professional life," as reported by Indiewire. He went on to explain, without naming names or giving specifics, that some of the film's producers acted particularly egregiously and were the ones responsible for him having such a bad time.
Cross explained in an interview with The A.V. Club that he was contractually obligated to appear in Chipwrecked following his role in the first Alvin and the Chipmunks film. His unnamed on-set antagonists, however, then attempted to excuse what he has described as the worst conduct he's encountered in his career as an actor, simply with the fact that he was being paid well for the job.
Later on, Cross appeared on actor Justin Long's podcast Life is Short, where he revealed that criticizing Chipwrecked cost him $150,000. Speaking negatively about his experience on the film was in violation of a non-disparagement clause in his Alvin contract, hence the fine. Now the experience is firmly behind him and Cross is back to roles he presumably feels better about. He recently portrayed Aretha Franklin's real-life producer Jerry Wexler in National Geographic's anthology biopic series Genius, per Brooklyn Vegan.