Arrival Cinematographer To Shoot Han Solo Prequel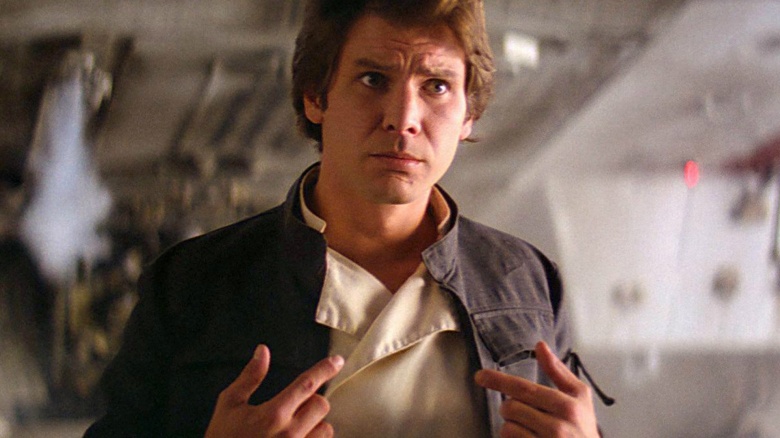 While Star Wars fans and George Lucas may never agree whether or not Han Solo shot first, we know who will shoot the upcoming prequel about the iconic character.
According to The Film Stage (via Collider), Selma cinematographer Bradford Young will be behind the camera for the second Star Wars anthology film that tells Solo's origin story.
He'll be working with The Lego Movie directors Phil Lord and Chris Miller on the prequel set to begin production in January. Alden Ehrenreich will play a younger version of Harrison Ford's character in the film slated for release in 2018.
Young knows a thing or two about sci-fi: he most recently teamed with Denis Villeneuve for the upcoming Arrival, starring Amy Adams as a linguist sent to investigate mysterious spacecraft that land on Earth.
He explained his refreshing method for choosing projects to The Film Stage. "The big chunk for me is when I meet this person, [I think] 'Is this somebody I want in my life after we finish the process?'" Young said. "Because film is a process. It's arduous. It's contentious. It's a struggle. It's beautiful. At the end, it forges enemies and it forges friendships, so my requirement–top of the charts, top of the pyramid of requirements–is that I can have a relationship with this person after I finish the process."
As Collider points out, while some studios like Marvel use the same cinematographers for multiple movies to maintain cohesion, Lucasfilm has been cool with letting Star Wars directors choose their own. J.J. Abrams brought on frequent collaborator Daniel Mindel for 2015's The Force Awakens, Gareth Edwards reunited with his Godzilla director of photography Greg Fraser for the upcoming Rogue One, and Rian Johnson hired his Looper DP Steve Yedlin for Star Wars: Episode VIII.
Although we don't know the official title of the Han Solo prequel, one insider said it has the "best script ever." The movie is expected in theaters May 25, 2018.
Meanwhile, there's a third standalone Star Wars flick in the works, and it might be about another fan favorite.