The Secret Behind Chumlee's Big Transformation On Pawn Stars - Exclusive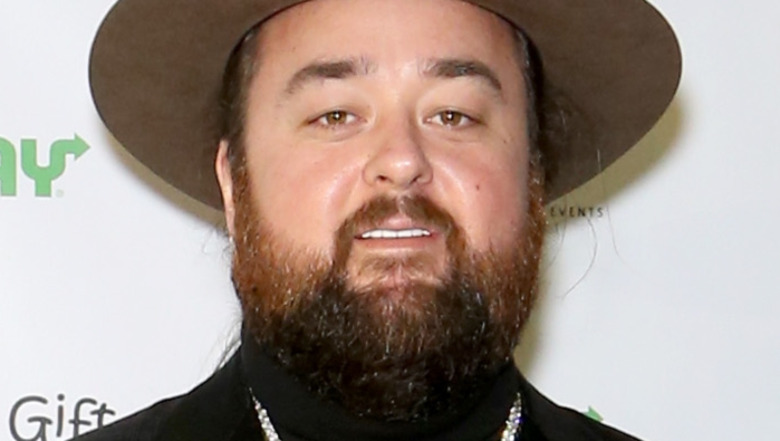 Gabe Ginsberg/Getty Images
Since the reality series' debut in 2009, Pawn Stars has been a major hit for History, making household names of the pawn brokers of the Gold & Silver Pawn Shop in Las Vegas: Rick Harrison, his son, Corey "Big Hoss" Harrison, and Corey's longtime friend and shop employee Austin "Chumlee" Russell.
Twelve years and 18 seasons later, Pawn Stars is as popular as ever, with 630 episodes filmed and counting. Pawn Stars has undergone changes over the years, though, including an adjustment to the loss of Rick's father and Corey's grandfather, Richard "The Old Man" Harrison, a longtime fixture on the series who passed away in June of 2018 at age 77. 
The Harrisons haven't been the only pawn brokers on the series dealing with personal changes over the last dozen years, either. Chumlee has struggled with weight issues throughout the series. A few years back, the fan-favorite pawn star took steps to meet his challenges head-on, and the major decision to pursue weight-reduction surgery has transformed his life.
Chumlee reveals the procedure behind his weight loss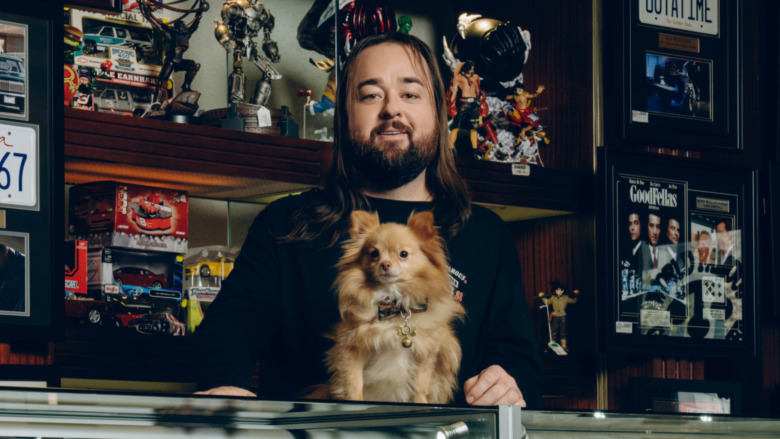 History
In response to a fan question submitted to Looper for an exclusive interview with Chumlee about Pawn Stars season 18 and more, Chum detailed his decision to seek a medical procedure to help him lose weight and keep it off.
"So, I had been up and down, back and forth [with] weight my whole life, and finally at this last stop, I went up a bunch of weight to 350, [so] I went in and tested for sleep apnea. I had to do something about it. I got the [CPAP] machine and it just wasn't that great," Chumlee told Looper. "So, I went to the doctor, just to get a consultation on getting a balloon, and by the time I left, he had me signed up [to get] all my procedures done [to get] a gastric sleeve."
Chum said his gastric sleeve procedure immediately yielded dramatic results in his quest for major weight loss, but the end result is only half of battle. "They actually cut my stomach out and sewed it back up into a 6-inch pouch, and it settles somewhere around 8 or 9 [inches], they say — and that's been the tool I needed because it's still a mental battle. I always tell people [that I] got that big because I enjoy eating food — enjoyed the taste of it. It's comforting."
Now, part of Chumlee's plan of attack against his mental battle with keeping the weight off is centered around an exercise and diet regimen. "I stay in the gym," Chum told Looper, "[but] I try to go not continuously in there. I try to go there three days a week — I miss weeks here and there — but I just try to stay focused and eat well, and live healthy."
Pawn Stars season 18, as well as all of the previous seasons of the series, are playing now on History.