Why Is Castlevania Ending With Season 4?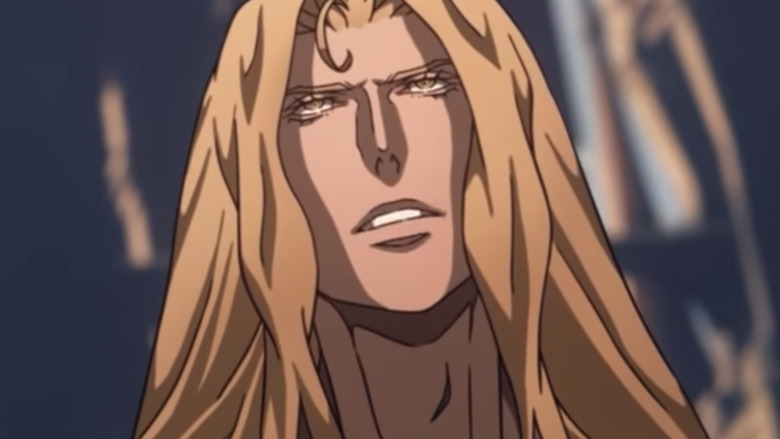 Netflix
Castlevania first premiered on Netflix in 2017. The series' source material is the long-running video game franchise of the same name. In a typical Castlevania game, a member of the vampire-hunting Belmont family must traverse a large castle to face off against none other than Dracula. While some of the series' most iconic entries changed-up that formula — like Symphony of the Knight, which put players in control of Dracula's son, Alucard — Netflix's animated series closely follows the established formula. The series' lead is Trevor Belmont, originally the protagonist of Castlevania III, and its lead villain from the get-go is Dracula. Fighting alongside Trevor are magician Sypha and half-vampire Alucard.
However, while season 1 is a mostly standard Castlevania story that follows the trio on their quest to defeat Dracula, season 2 gives the villains almost as much screen time as its heroes. Season 3 tells a new story, with Dracula now a background (but nevertheless important) player.
Netflix has announced (via Deadline) that Castlevania season 4, which will premiere on May 13, 2021, will be the final season. We now know why the series is ending, and the truth holds some key information about the future of Castlevania on Netflix.
Netflix wants a Castlevania universe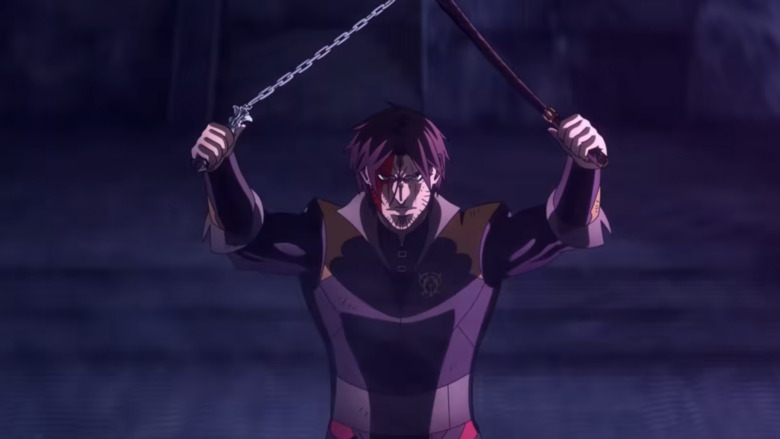 Netflix
Deadline's report about Castlevania's season 4 premiere date also mentions a new TV series currently in the works at Netflix. So, while Castlevania proper is ending, the series' conclusion won't mark the end of the universe on Netflix. We just won't see any more of its current incarnation about Trevor Belmont and the current lineup of characters.
This is something of a natural continuation for the series, given the enormity of its source material. The Castlevania video games' story takes place over the course of many centuries, so the timeline of Netflix's current show barely scratches the surface of the entirety of the source material. The next Castlevania show, for example, could follow Trevor's father Simon in a prequel storyline, jump into the 2030s to tell the story of Soma Cruz, or fall somewhere in the many centuries in between.
Netflix has yet to provide any details on its upcoming sequel series or the plot of season 4. The future of Castlevania on Netflix could become clearer once we reach May 13, but it's good to know that we can expect more of the universe in due time.