This Is The Song That Is Always Playing In Sarah's Home In Trailer Park Boys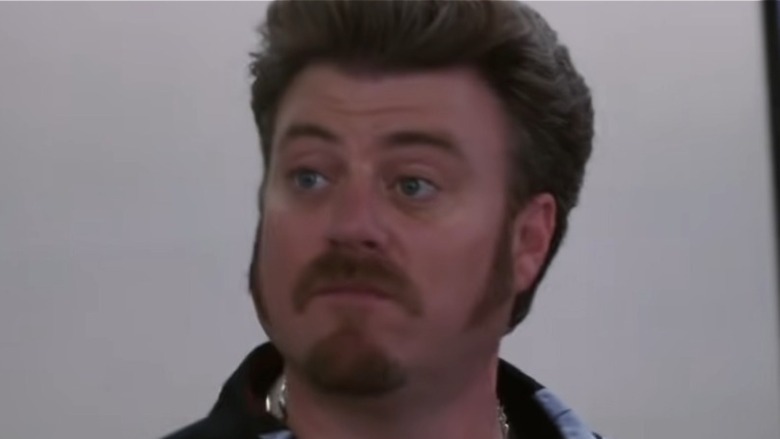 Entertainment One
The term "cult hit" is thrown around so easily these days for anything with a hint of buzz, but for the Canadian mockumentary Trailer Park Boys, it's a term the show has definitely earned with fans. The series, which centers on the lives and adventures of residents in the Sunnyvale Trailer Park in Dartmouth, Nova Scotia, premiered in 2001. It's lasted for multiple seasons with the latest being 2021's Trailer Park Boys: Jail. In addition, the series also spawned an animated spin-off and a trilogy of movies.
Fans love the series' rambunctious characters and rowdy laughs it usually provides. But Trailer Park Boys is also keen on having a few repeating themes that might fly under the radar. For instance, via Screen Rant, the character Ricky usually sports the same shirt for the entire season. Even if it somehow winds up torn or trashed, he'll keep it together with duct tape if he has to until the season's end.
Yet other repeating themes on the show are more music-related, as is the case with Sarah and particular song that plays in the background while in her trailer.
2Pac's Keep Ya Head Up is played on the show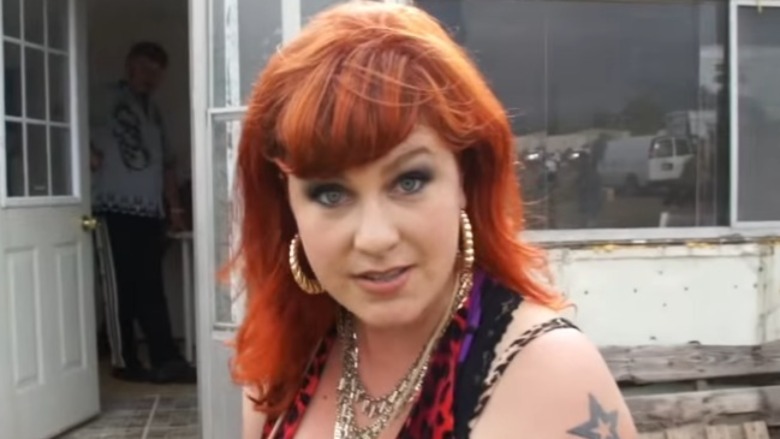 Entertainment One
Per Screen Rant, whenever the show features Sarah inside her trailer, 2Pac's 1993 classic song, "Keep Ya Head Up" is played. While it's never been explained why the song is played on the show and why specifically for Sarah, it actually has a deep and serious history as one of 2Pac's many standout songs from his deep catalog. It appears on the rapper's sophomore album S4MN, and as mentioned in The Undefeated, mainly samples Zapp's "Gonna Be Alright" and The Five Starstep's "O-o-h Child." Featuring R&B singer Dave Hollister for the chorus, the song is regarded as a sentimental and empowering ode to black women and the abuse they face in society.
2Pac dedicated the song to two people. One was his godson Elijah. The other was Latasha Harlins, a 15-year-old Black girl whose 1991 murder in South Central L.A. was, as NBC Los Angeles reported, a contributing factor to protests and growing civil unrest that lead to the 1992 L.A. Riots. As noted in an NPR Retrospective on the artist, "Keep Ya Head Up" is considered to be one of 2Pac's most uplifting songs. The Rock and Roll Hall of Fame even recognized the song in 2011 as part of its "Songs That Shaped Rock" award. That organization later inducted 2Pac into its Hall Of Fame in 2017.