The Role Dakota Johnson Is Most Embarrassed By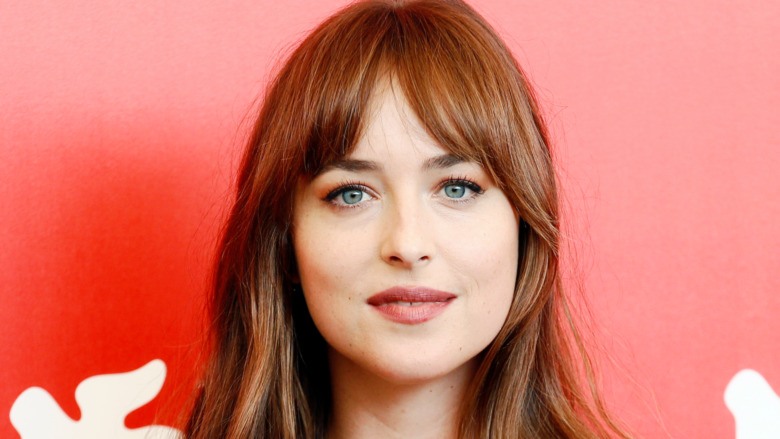 Shutterstock
After minor roles in films such as The Social Network, Beastly, and 21 Jump Street, actress Dakota Johnson rose to prominence in 2015 for her starring role as Anastasia Steele in Fifty Shades of Grey and its sequels. Since then, Johnson has been working consistently as an actor in various genres, with many more leading roles to come. In 2016, she led the ensemble cast of How to Be Single, a romantic comedy directed by Christian Ditter, and in 2018 she took on the starring role in Luca Guadagnino's horror film, Suspira, inspired by the famed 1977 Italian film of the same name. She's also recently appeared in Bad Times at the El Royale in 2018 and The High Note in 2020.
Each of these roles have played a part in Johnson's upward trajectory as a prominent actor in Hollywood, which seems to be where Johnson will be remaining for the foreseeable future. But even with so much early success, there's one role that she's admitted to finding somewhat embarrassing.
Johnson's regret about Fifty Shades "comes in waves"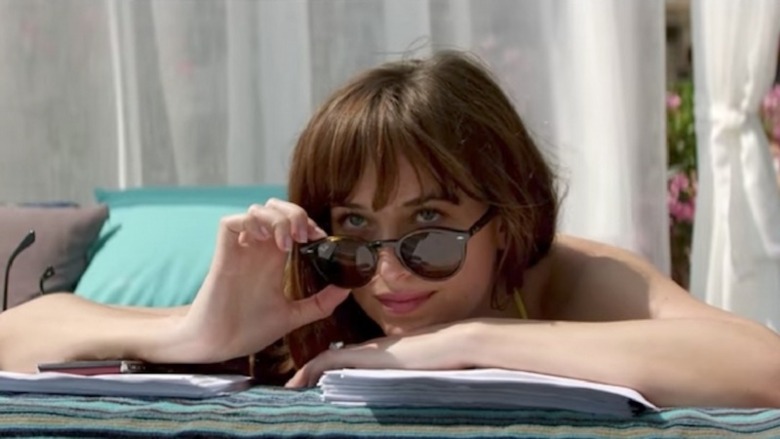 Universal Pictures
It's no secret that the Fifty Shades films, based on the romance novels by E.L. James, were not well received — on Rotten Tomatoes, one of the best resources in gauging a film's general consensus, it has just a 25% Tomatometer, with a slightly higher 41% audience score. But, the films were box office successes, with the first one making over $569 million worldwide — a substantially higher number than the film's budget of $40 million (via Box Office Mojo). With that kind of audience attention, it was inevitable that the film would open up several doors for Johnson. Still, the role of Anastasia is not exactly one that the actress is particularly proud of.
In an interview with Glamour, she was asked if she thinks she'll ever regret making the Fifty Shades films. Johnson responded, "It comes in waves. But this project is not going to be my swan song. It has put my life on a path that I didn't plan to go down, but I do feel proud of it. And the films have allowed me to do so many different projects and travel so much. In the end, Fifty Shades has plopped me in a world that I really wanted to be in."
She also discussed her desire to distance herself from being typecast in highly sensual roles, such as Anastasia in Fifty Shades of Grey. She told Glamour, "I'm ready to do other stuff. And maybe they will be sexy [projects], or maybe they will be the complete opposite. But I do know that I'm ready to move on."
While her conflicted feelings are certainly warranted, we can probably all agree that we're grateful Johnson took the role — even if only so that it would lead her to other exciting projects and roles.