Why Grewishka From Alita: Battle Angel Looks So Familiar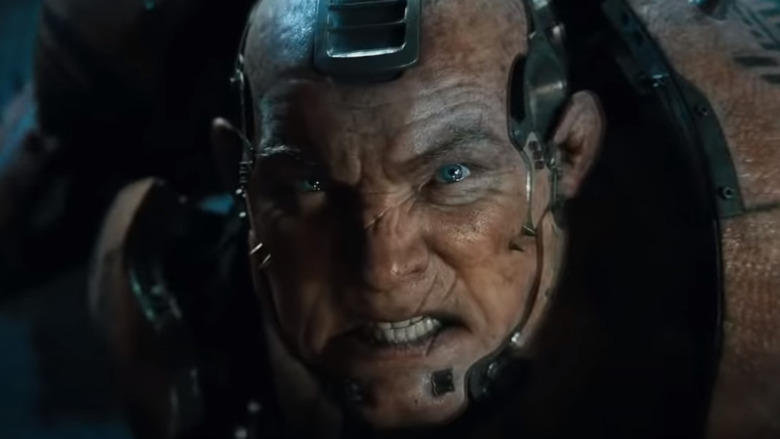 20th Century Studios
One of the things Alita: Battle Angel does so well is keep the focus on the human side of its cyborg characters. Rosa Salazar received praise for her motion-captured performance as the film's titular hero, but each of the movie's part-human, part-machine antagonists has a real person at the center of all that hardware. There's Eiza González as the mantis-like Nyssiana. Ed Skrein was the mohawked swordsman Zapan. Horror legend Derek Mears even stopped by to play the crude cyborg Romo. 
Of course, all these characters are roughly human-sized, so it's a little bit easier to see the people underneath than it is with the massive cyborg assassin Grewishka. He's bigger and broader than everyone else Alita fights, and when he scowls, there's a more than a passing resemblance to Vinnie Jones' tragically misused Juggernaut from X-Men: The Last Stand. He proves to be her most dangerous opponent, at least for a time. She defeats him the first time they fight, but when he returns with an upgraded cybernetic body, he does such damage that Dr. Ido (Christoph Waltz) is forced to transplant Alita onto her Berserker body. When they meet for a third time, he proves no match for the new version. 
It's not Vinnie Jones underneath all those weapons and implants, but an actor quite a bit smaller than Vinnie Jones, which might be why he's so difficult to recognize. Grewishka might be bigger, but he's no less intense than many of the other roles Jackie Earle Haley has played throughout his career. 
Jackie Earle Haley played a bad boy baseball star in The Bad News Bears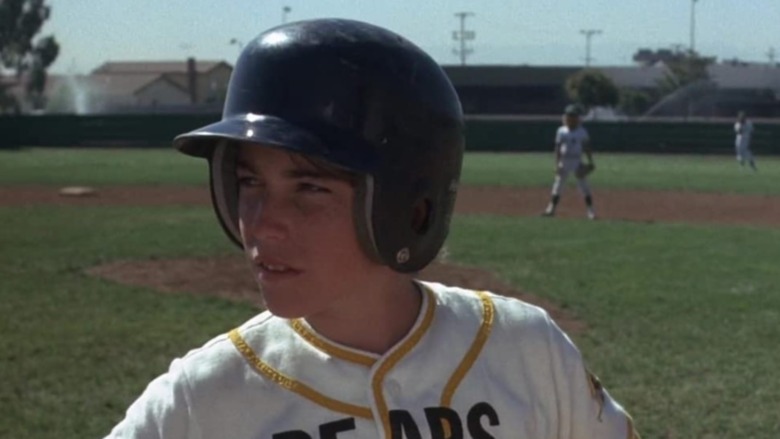 Paramount Pictures
Haley got his first screen credit for an appearance on The Carol Burnett Show at the age of 11. As a kid and then teenager, he bounced around between different guest spots on television. The young star-in-the-making ultimately landed a breakthrough role in 1975's The Day of the Locust, but it would be the role of Kelly Leak in the youth baseball classic The Bad News Bears that would make him famous.
Leak is the baddest of all the Bears — the cigarette-smoking, motorcycle-riding troublemaker, who also happens to be the best athlete in the neighborhood. His future teammate, Ahmad Abdul Rahim (Erin Blunt), tells Coach Morris Buttermaker (Walter Matthau) that Leak threatened to break his arm if he didn't pay back a loan on time. But Buttermaker and star pitcher Amanda Whurlitzer (Tatum O'Neal) convince Leak to join the team despite his initial protests, and his talent and attitude help turn the Bears' fortunes around. 
Haley would reprise the role of Leak in two sequels, The Bad News Bears in Breaking Training and The Bad News Bears Go to Japan.
Jackie Earle Haley received an Oscar nomination for Little Children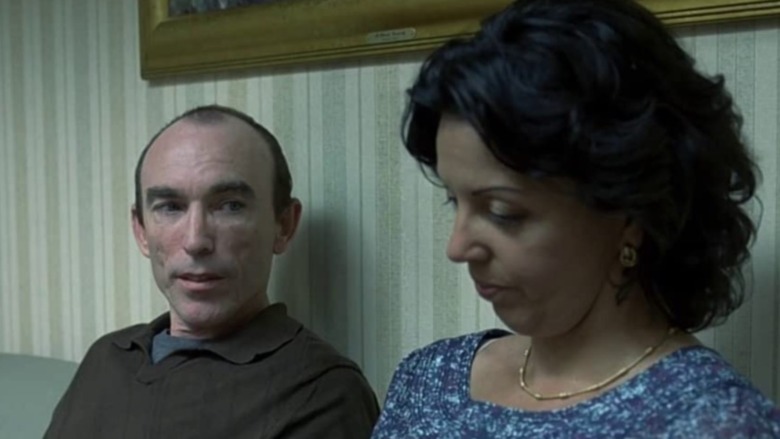 New Line Cinema
Like many actors who become famous before adulthood, Haley had a difficult transition from teen stardom into more mature roles. He worked sporadically through the '80s and into the early '90s before seemingly calling it quits on his acting career. He told Salon that he was delivering pizzas, driving limousines, and eventually getting regular work shooting and directing commercials in San Antonio, where he had moved.
But Haley's acting career wasn't done, just dormant. In 2006 he auditioned and landed a part in the Sean Penn-starring adaptation of the classic Robert Penn Warren novel All the King's Men, but it was his second role that year –– as the recently paroled sex offender Ronnie McGorvey –– that launched his career again.
The part of McGorvey is an unforgiving one. He's a pariah, subjected to suspicion and loathing from the parents in the neighborhood, and targeted harassment from the former police officer Larry Hedges (Noah Emmerich). Haley told Salon his goal was to tap into the parts of McGorvey's life where he could find common ground. "Even though I can't relate to Ronnie's impulses, I can relate to his obsessive behavior and I can relate to his low self-esteem and his self-loathing," he said.
His methods worked. Critics and peers lauded Haley's performance. He won multiple awards for Best Supporting Actor, and was nominated for the Academy Award in that category, but lost out to Alan Arkin for Little Miss Sunshine.
Jackie Earle Haley played an uncompromising vigilante in Watchmen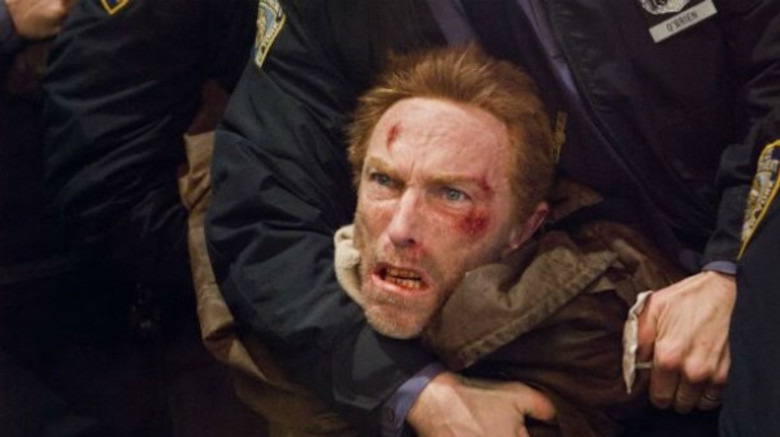 Warner Bros.
And what's an up-and-coming-again actor to do once he's got that Oscar nomination in the bag? Star in a superhero movie, of course.
Haley is an atypical superhero actor, so it makes sense that he would appear in an atypical superhero movie: Zack Snyder's adaptation of the seminal Alan Moore and Dave Gibbons comic Watchmen. In this slavishly faithful adaptation, Haley plays Rorschach, the gritty, street-level vigilante in the shifting black-and-white mask. Rorschach continues his brutal war on evildoers even after costumed crime-fighting has been outlawed, and it's his investigation into the murder of a former superhero, the Comedian (Jeffrey Dean Morgan), that serves as the inciting incident for the film's twisty plot.
Haley, on a hot streak, went out of his way to secure the part for himself. According to the Daily News, when he heard Snyder was making Watchmen, he made his own mask and filmed his own audition tape for the part in his house. The initiative, and the acting, caught the attention of Snyder, who cast Haley to play the part of the obstinate and merciless hero.
Jackie Earle Haley haunted dreams in A Nightmare on Elm Street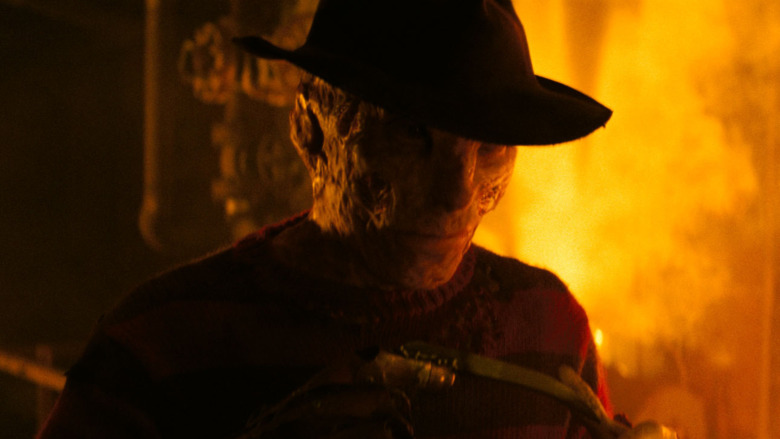 Warner Bros.
After taking his turn playing an iconic hero, if that's the right word for Rorschach, Haley soon moved on to take a part as an iconic villain: the dream-haunting demon Freddy Krueger in the 2010 reimagining of A Nightmare on Elm Street.
Though director Wes Craven was pretty put out by the idea of someone else rebooting his franchise, original Krueger Robert Englund told FEARnet he liked the casting of Haley to reinterpret his iconic role. Englund said he had been a fan of Haley's since 1979's Breaking Away, and that Jackie's slight frame and intense physicality would be a good match for Krueger, who Englund interprets as "a little rabid dog that just bites your ankle and holds on."
The film was intended to draw on elements from the franchise's long history to tell a new, more modern story — one that avoided a humorous, wise-cracking Freddy in favor of making him properly horrific again. Unfortunately, critics gave the film a lukewarm reception, and despite options in his contract for multiple sequels, Haley has yet to reprise the role.
Jackie Earle Haley played a reluctant convert in Preacher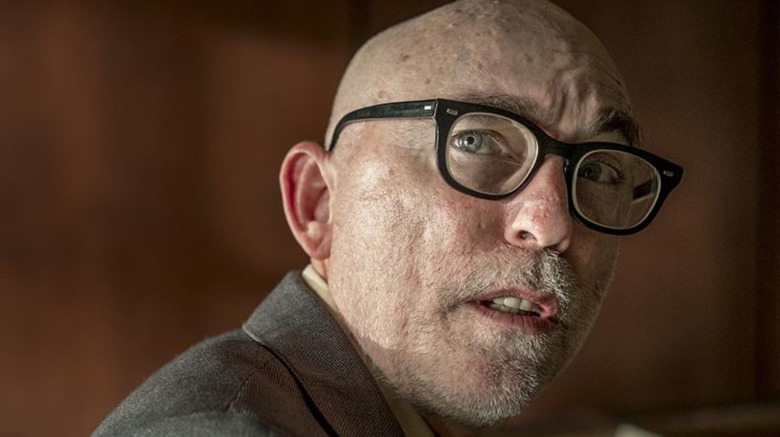 AMC
In 2016, Haley played a villain on AMC's series Preacher: the depraved slaughterhouse magnate Odin Quincannon. 
Ever since an accident killed his family, Quincannon had become a fervent atheist, who sets his sights on demolishing Jesse Custer's (Dominic Cooper) church, just as the preacher is beginning to grow his congregation. Jesse risks the church in a wager with Quincannon that he'll be able to make him convert. When Quincannon refuses to pay up, Custer has to hold off a bulldozer and a gang of hired goons. The building is spared only after Quincannon agrees to another bet: He'll let the church survive, if Jesse brings God himself down to appear before the congregation. Jesse's attempt leads him to discover that God has abandoned heaven and is missing, which sets up Jesse's quest.
Quincannon doesn't join him, however. He is presumed killed, along with the rest of the town of Annville, in a methane explosion.