The NCIS Spin-Off That Never Happened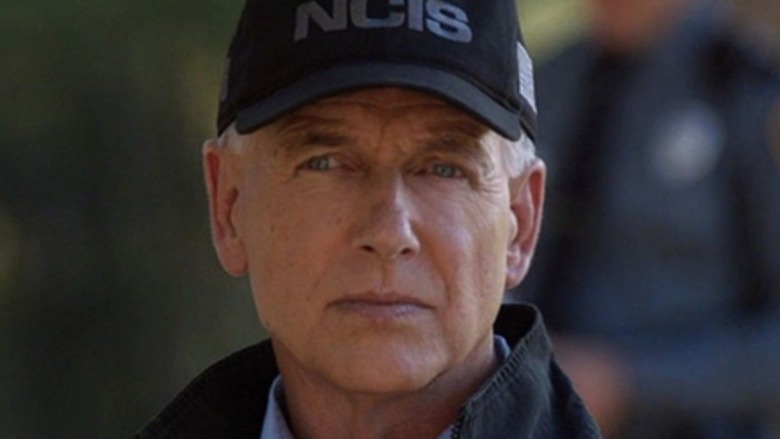 CBS
Given that the NCIS franchise has been dogged with some serious behind the scenes dramas throughout the years, it's amazing that CBS's hit procedural drama has continued to thrive. Debuting in 2003, NCIS has produced 18 seasons and two spin-off series, making it one of the most successful franchises to ever grace the small screen. According to the Daily Express, a Hawaii-based, female-led spin-off is reportedly in the works as well. While CBS has yet to confirm the latest offshoot, it seems that the future is looking bright for NCIS.
With the NCIS franchise seemingly branching out further and giving fans reasons to be hopeful, it's easy to forget about some of the major plans that got left behind in the past. CBS is always open to the possibility of creating more shows set in this extended world, but not every attempt has been as productive as NCIS: Los Angeles or NCIS: New Orleans. However, fans will be familiar with some the characters who almost received their own spin-off eight years ago. 
NCIS: Red was supposed to be the third spin-off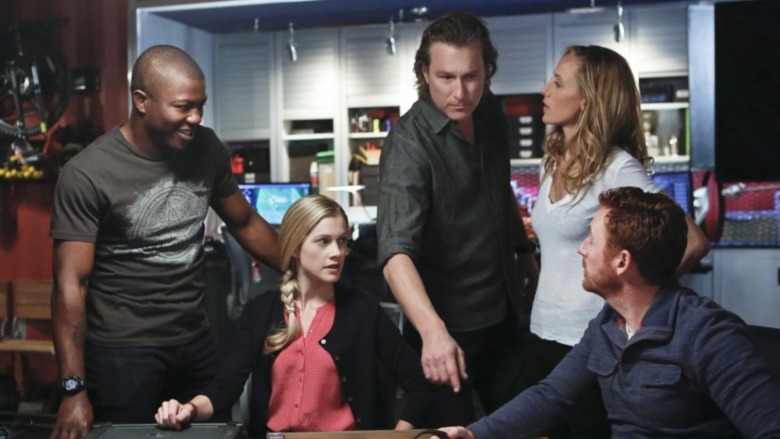 CBS
Back in 2013, NCIS: Los Angeles aired "Red" and "Red-2," a two-part special in which a specialist team that works under the NCIS umbrella helps Callen (Chris O'Donnell) handle a case involving suspected terrorists. As Digital Spy highlighted, the episodes were intended as a "backdoor pilot" for a show called NCIS: Red, which would have followed characters played by Scott Grimes, Edwin Hodge, Gillian Alexy, and Kim Raver as they tackled terror-related crimes. Unfortunately, the reaction to those episodes wasn't overwhelmingly positive and the idea for another spin-off was subsequently scrapped. NCIS: New Orleans went into production afterward and debuted one year later. The rest is history.
Some fans and critics have speculated that the NCIS: Red characters weren't strong enough to carry their own series. Another reason could have been that a secondary show such as NCIS: Los Angeles wasn't the best platform to introduce characters who were expected to front their own procedural show. CBS has never given any clear reason as to why NCIS: Red was nixed, but the network didn't seem convinced that the spin-off would have been as successful as its counterparts. In the aforementioned interview with Digital Spy, Nina Tessler, who was the network's president of entertainment at the time, revealed that CBS had to think of the bigger picture for NCIS. "Sometimes [spin-offs] work and sometimes they don't," Tassler said. "Protecting [the franchise] was really important."