The Character Everyone Forgets Demi Lovato Played On Grey's Anatomy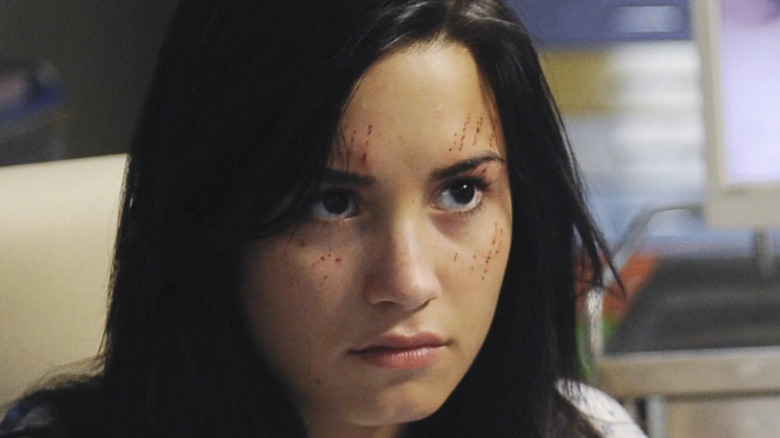 ABC
Even the most dedicated Demi Lovato fans might forget that she appeared in a single episode of this popular, long-running medical series.
After breaking onto the scene thanks to Disney Channel original films like Camp Rock in 2008, Lovato became one of the biggest pop stars on the scene, releasing multiple hit albums like 2008's Don't Forget, 2011's Unbroken, 2015's Confident, and 2017's Tell Me You Love Me. Lovato — whose YouTube documentary, Dancing With the Devil, just dropped — is very open about her struggles with sobriety and substance abuse, allowing fans to see her real emotional core as often as possible, so it's no surprise that she's ventured into acting from time to time as well.
Beyond projects like her guest appearances on Glee, voice work in projects like 2017's Smurfs: The Lost Village, and cameos in comedies like 2020's Eurovision Song Contest: The Story of Fire Saga, Lovato has also appeared on several television shows, including ABC's mega-hit Grey's Anatomy. Here's who Demi Lovato played on Grey's Anatomy, and why her role was so important for one of the doctors' journeys.
Demi Lovato's role was pivotal for one of Grey's Anatomy's main doctors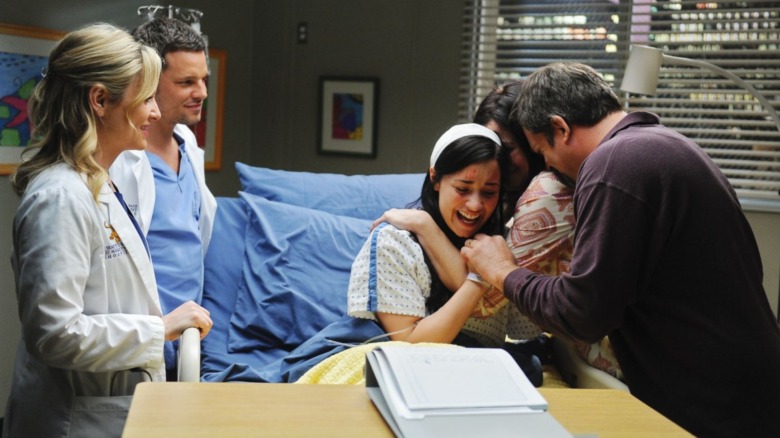 ABC
In the season six episode "Shiny Happy People," Lovato's Hayley May makes an incredibly dramatic entrance when her parents bring her to Seattle Grace Mercy West under extreme duress. After a recent schizophrenia diagnosis, Hayley has tried to hurt herself by clawing her eyes out, so it's no surprise that her concerned parents rush her to the hospital. However, when Dr. Alex Karev (Justin Chambers) and Dr. Arizona Robbins (Jessica Capshaw) try to examine Hayley, she grabs a syringe and holds it to her neck, threatening to take her own life while insisting that she isn't crazy.
Eventually, Alex is able to calm her down just a little bit by agreeing to run a gamut of different medical tests, and it's lucky that she agrees — because Alex finally figures out what's wrong with Hayley. As it turns out, she's not schizophrenic at all, but has a miniscule hole in her inner ear; as a result, she can constantly hear everything happening inside her own body, causing a noise level that's completely unbearable. After Alex surgically fixes the hole, Hayley is free to live a normal, unburdened life, proving that this resident is a great fit for pediatric surgery and lends his patients real and compassionate support.
Lovato earned acclaim for her role in the episode, even picking up a People's Choice Award for Favorite TV Guest Star, and there's no surprise why — her portrayal of a young, desperate girl struggling with an undiagnosed medical condition is as realistic as it is dramatic. You can catch Lovato's performance, as well as the rest of Grey's Anatomy, on both Netflix and Hulu.