What You Need To Know About The Adventure Time Revival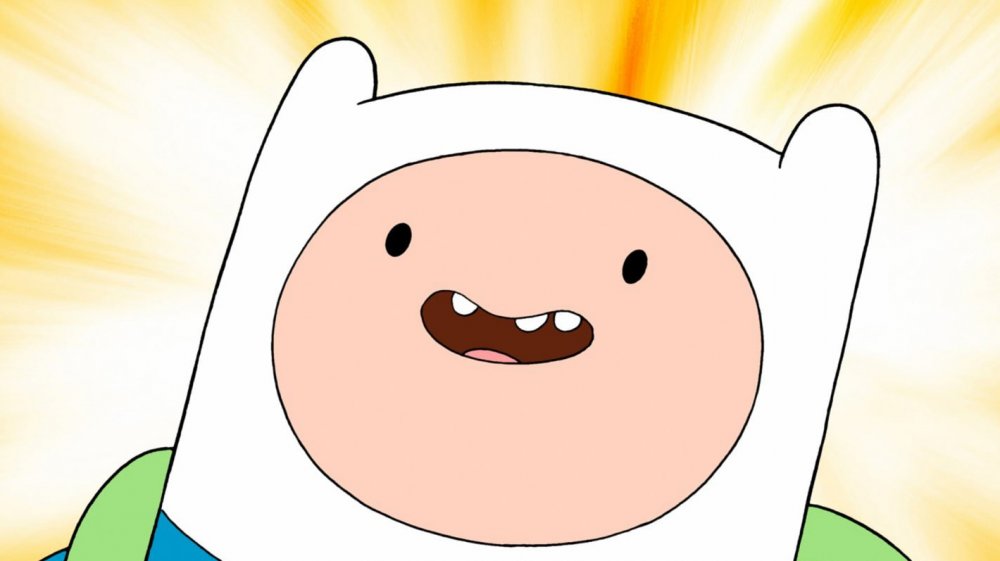 Come on, grab your friends — now's your chance to go again to very distant lands. 
Per The Hollywood Reporter, the Pendleton Ward-created animated series Adventure Time is getting a mini revival on HBO Max, WarnerMedia's upcoming streaming service. 
The revival will consist of four Adventure Time specials (all hailing from Cartoon Network Studios) collectively known as Adventure Time: Distant Lands. Each will run for an hour long and center around various different characters in the Land of Ooo, home to Finn the Human (Jeremy Shada) and his brother-slash-best-friend Jake the Dog (John DiMaggio). Fans of the original series, which aired on Cartoon Network from April 2010 to September 2018, will be thrilled to know that the final episode of the Adventure Time revival will bring Finn and Jake back together again. 
HBO Max head of original content Sarah Aubrey promised exciting things to come with Adventure Time: Distant Lands, saying in a statement accompanying the news, "The enchanted world of Adventure Time has mesmerized viewers and critics alike as Finn and Jake right wrongs and battle evil. The addition of these specials to the HBO Max kids and family programming lineup is sure to make kids everywhere say, 'Slam-bam in a can!'"
Added Cartoon Network Studios CCO Rob Sorcher, "Adventure Time was a groundbreaking series and a creative playground for so many talented creative artists. Producing Adventure Time: Distant Lands for HBO Max will allow our studio to explore this beloved world in an all-new format."
The four new Adventure Time specials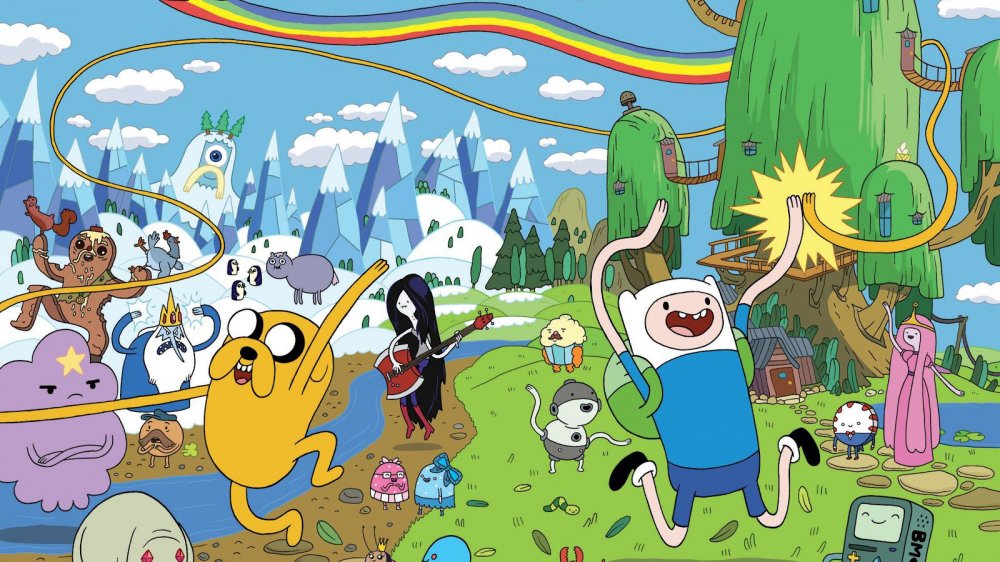 Thankfully, HBO Max and Cartoon Network Studios have already dished up some solid details on the four Adventure Time revival specials, the first two of which will debut on the streamer sometime in 2020. (The latter two are without release dates at this time.)
Entitled "BMO," the first Adventure Time: Distant Lands episode centers around — you guessed it — BMO, the sentient computer voiced by Niki Yang. The episode will see BMO answering a call for help, traveling to a far corner of the galaxy to fix a "deadly space emergency." 
The second Distant Lands installment to debut in 2020 is "Obsidian," which will show the half-human, half-vampire Marceline the Vampire Queen (Olivia Olson) and the chewing-gum humanoid Princess Bubblegum (Hynden Walch) venturing to Glass Kingdom and making a journey "deep into their tumultuous past" to stop a devastating event from taking place.
Princess Bubblegum's footman — who's really an expert in dark magic — Peppermint Butler (Steve Little) will get his moment in the spotlight in the Adventure Time: Distant Lands episode "Wizard City." The story takes Peppermint Butler back to his days as an "inexperienced Wizard School student" — but that doesn't mean things will be humdrum and predictable. When the Wizard School campus experiences strange occurrences, Peppermint Butler's past puts him on the list of suspects. In order to prove his innocence, Pep will have to learn the mystic arts as fast as he can. 
Adventure Time: Distant Lands will wrap up with "Together Again," a reunion episode for Finn and Jake that follows them as they "rediscover their brotherly bond and embark on the most important adventure of their lives."
News of Adventure Time coming back to the small screen for a four-episode revival should make fans of the original series jump for joy. The show concluded in 2018 after airing 283 episodes across 10 seasons, plus a number of specials and shorts. With its cast of eccentric characters, interesting storylines (one of which made for a truly unforgettable TV moment in 2018), fantastical settings, rainbow-colored aesthetic, and energy that pulls inspiration from table-top role-playing games and animated films alike, Adventure Time has been remembered as one of the most unique and beloved animated shows in recent history. Adventure Time: Distant Lands will allow fans the chance to say a final final goodbye to the show, and that's something to cherish. 
Check back with Looper for future updates on Adventure Time: Distant Lands as more information becomes available.