What Actor Domhnall Gleeson Really Thinks About General Hux's Ending - Exclusive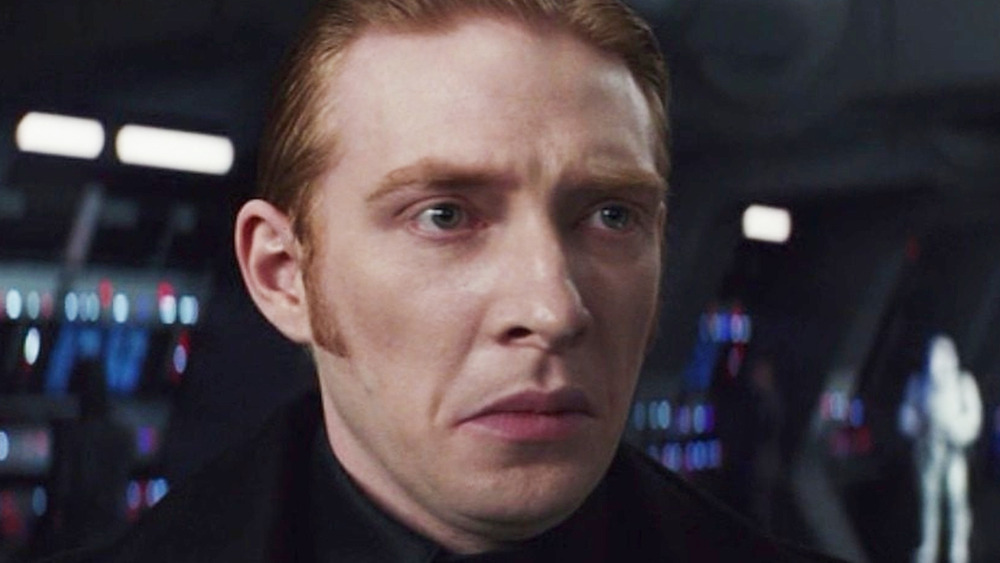 Disney/Lucasfilm
Domhnall Gleeson's General Hux from the Star Wars sequels is one of the most hilariously delightful villains we've seen in the franchise since its inception in the '70s. So it shouldn't be too much of a surprise to hear that the dynamic actor has taken on another comedic role (though not in outer space) in his witty new series Frank of Ireland. 
In Frank of Ireland, Gleeson and his brother Brian star as Doofus and Frank, respectively — two best friends in their thirties trying to make their way through the real world (i.e., living in their respective moms' houses). While the role of Doofus is a far cry from Gleeson's Star Wars character, the same comedic timing fans fell in love with while traversing the galaxy is palpable in Frank of Ireland — just with a bit more offbeat humor. And even better? Both Domhnall and Brian Gleeson helped write the Amazon Prime Video series. 
Looper spoke to Domhnall Gleeson in a recent exclusive interview, during which he dished on General Hux's ending and whether or not he'd be game to star in a Hux spin-off. 
The pettiness is strong with this one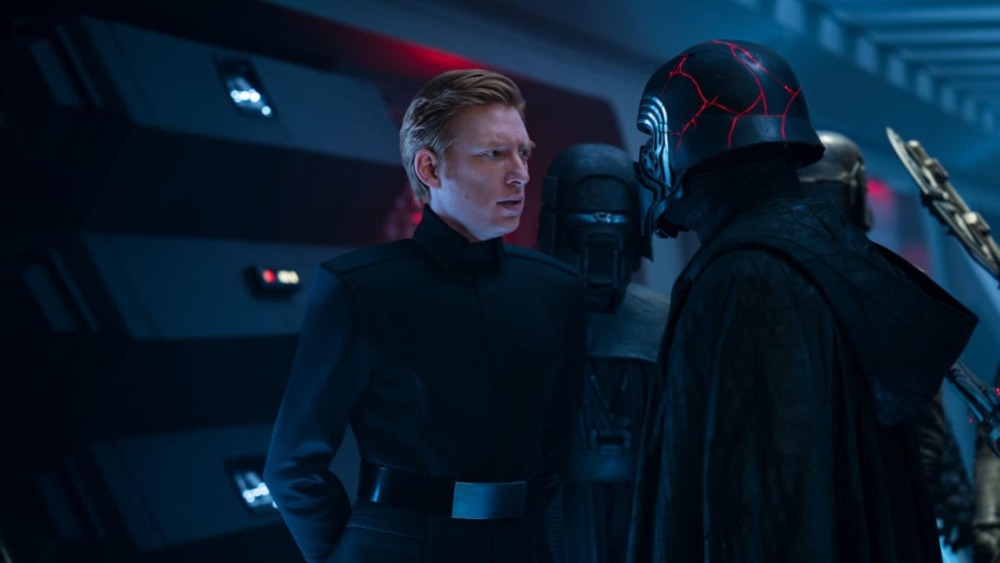 Disney/Lucasfilm
Let's be real: General Hux has one of the most comedic "redemption" arcs in movie history. Who else would turn on their dictator buddies purely out of spite and pettiness? We asked Gleeson if he vibed with Hux's fitting ending, or if he wishes the General got a legitimate redemption with some actual remorse. "No, I think that it made sense for the movie," Gleeson said. "And when I read it, I was surprised, and I think that's good." 
While writer-director Rian Johnson's film The Last Jedi, the second in the sequel trilogy and the only one not directed by J.J. Abrams, certainly got its fair share of hate, the film is unlike any Star Wars film we've seen before — and that's not a bad thing. Of course, you can't please everyone, as The Force Awakens got the opposite criticism for being too similar to A New Hope. However, Gleeson was totally down for the change of pace.
"When I read Rian Johnson's script for the second one, I was surprised by it. I think that's a really important thing. I think that you can't just do the same thing over and over and do what people expect — because then it won't mean anything," said Gleeson. The actor is always up for a challenge, adding, "I was very game to do whatever it was that J.J. Abrams felt worked best for the [final] film. And I found a way to do it where I felt like it worked for Hux. And so yeah, I thought it was everything that it needed to be."
So, what about a Hux spin-off?
Disney/Lucasfilm
Now, for the moment, we've been waiting for: Would Gleeson be down for a General Hux spin-off if the opportunity came along? "To be honest with you, that's in the lap of the gods," he told Looper. "We know what happened to Hux in the film. So, I mean, I think that's up to them. But I've certainly not heard anything about that. I think we told his story, and I think we told it well, but you never say never." 
Well, that's not a no. So, you know what to do: If you're dying for a Hux series on Disney+, hit Disney executives up on social media and let them know.
While fans wait for the slew of Star Wars series heading to Disney+, make sure to check out Gleeson's hilarious new comedy Frank of Ireland. If you think Hux is funny, wait 'til you see Gleeson's character Doofus acting like a, well, doof. As Gleeson noted, "If people watch it because they've seen me in other things, I hope that they're not disappointed. But I think if you give the show a chance, it'll grow on you."
Fans can watch Domhnall Gleeson dust off his comedy chops when Frank of Ireland premieres on Amazon Prime Video on Friday, April 16.