The Water Man Trailer Will Give You The Best Kind Of Chills
A young boy, his ailing mother, a stack of books, and a mysterious figure who could hold the secret to immortality: These are the pieces of the puzzle that is The Water Man, David Oyelowo's upcoming adventure-drama that marks his feature film directorial debut. 
Studio RLJE Films just released the official trailer for The Water Man, which stars Lonnie Chavis as Gunner Boone, The Mandalorian's Rosario Dawson as his mother Mary, and Oyelowo himself as Lonnie's father Amos. The film's narrative is steeped in the supernatural, with Gunner turning to books on science and mythical creatures in search of something that will reverse his mother's illness. Gunner soon makes a discovery that changes his life: He learns of the Water Man, an entity that lives in the water and searches the woods for his wife "so he can bring her back from the dead." 
Emboldened to find the Water Man and ask for his help in saving his mother's life, Gunner teams up with his friend Jo (Amiah Miller), who claims to know exactly where the creature is located. As the film's synopsis teases, Gunner's father Amos ends up the key to Gunner and Joe's mission — and their rescue — and he must "immerse himself in his son's world to follow the clues that will lead him to the kids and put his family back together."
The Water Man is about heroism, "sacrificial love," and breaking through adversity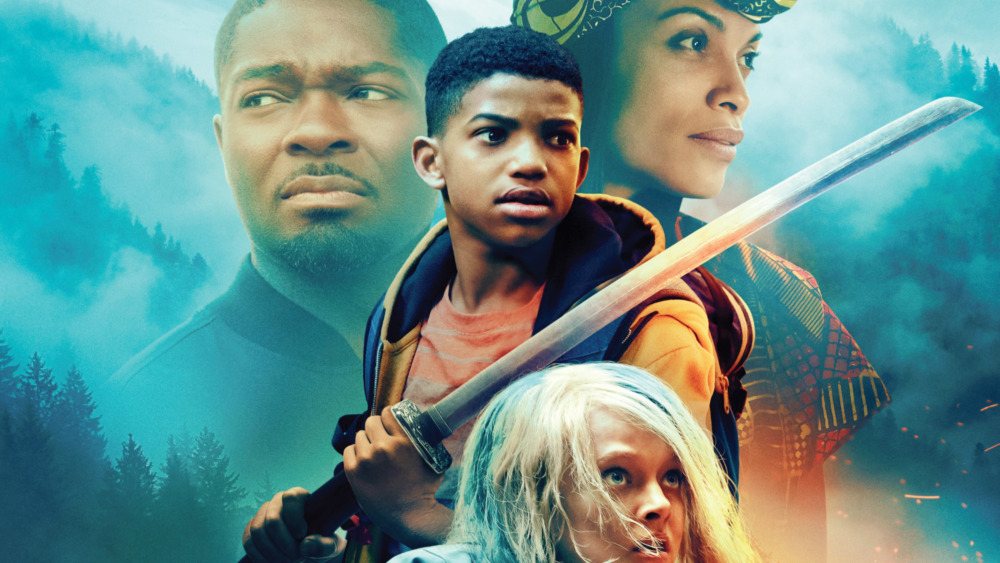 RLJE Films
There's no denying that the mystery at the heart of The Water Man is captivating, and director and star David Oyelowo hopes that viewers can relate to the film's core themes of love, family, sacrifice, and perseverance along the way. "The Water Man is a story about how far a heroic young boy will go to save his mother. It's about sacrificial love, hope, and overcoming adversity," Oyelowo explained in a statement, going on to reveal the inspiration behind the movie and what motivated him to make the leap to directing in addition to acting.
"I grew up loving family films that have adventure, fantasy, and jeopardy whilst never patronizing their young protagonists. As a father to four children, I want to share films with my kids that both entertain and equip them for the highs and lows that lie ahead," said Oyelowo. "I relish watching films with them that both transport our family to a different world and then leave us having meaningful conversations. I love films that do that, so I set out to make one for them, other families and hopefully, the whole world!"
It certainly sounds like The Water Man will achieve exactly that. Mark your calendars for the film to premiere in theaters on May 7.