BossLogic's Latest Marvel Fan Poster Is Raising Eyebrows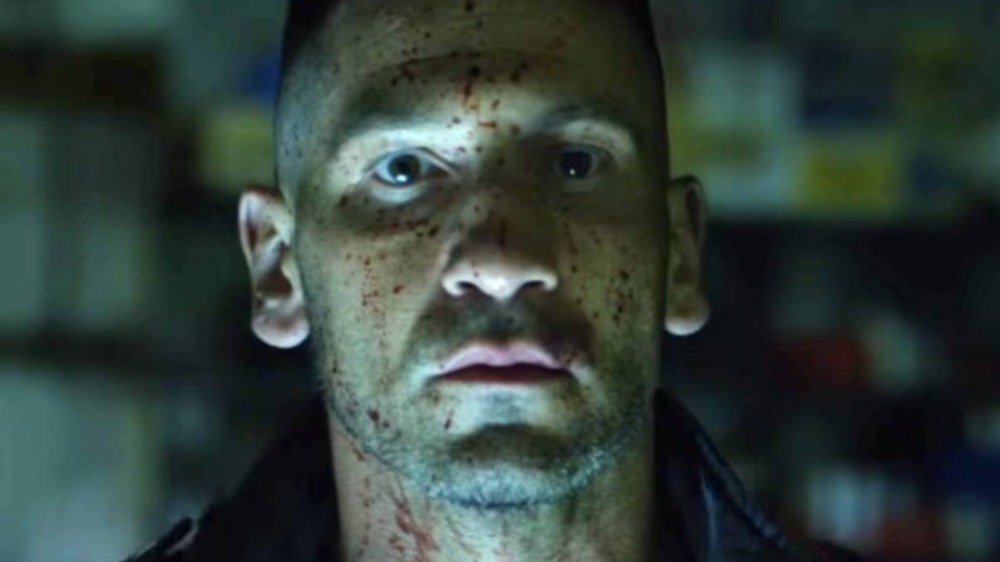 Netflix
It's an excellent time to be a Marvel fan. Instead of just getting two or three movies a year, comic book fans are now treated to an array of television properties making their way to Disney+. WandaVision captured the attention of people on social media for months while The Falcon and the Winter Soldier united audiences with their hatred of John Walker. With the likes of Loki, Ms. Marvel, and She-Hulk on the horizon, it's easy to forget the middle children of Marvel television — the Netflix shows. 
Superhero enthusiasts who like their protagonists a little grittier and darker could go to the streaming platform to watch Daredevil, Jessica Jones, The Punisher, and more for years. Unfortunately, the streaming wars have had many casualties, and once Marvel started laying the groundwork for its Disney+ properties, all of the Netflix shows were promptly canceled.
Rumors of the Netflix Marvel characters entering the cinematic universe properly have remained persistent, with speculation swirling for months about Charlie Cox reprising his role of Daredevil in the upcoming Spider-Man: No Way Home. Audiences will take whatever they can get, and Instagram artist BossLogic is giving fans a little taste of officially making the Netflix shows canon with his latest work of art.
Fans are finding hope for Punisher's return with BossLogic's latest poster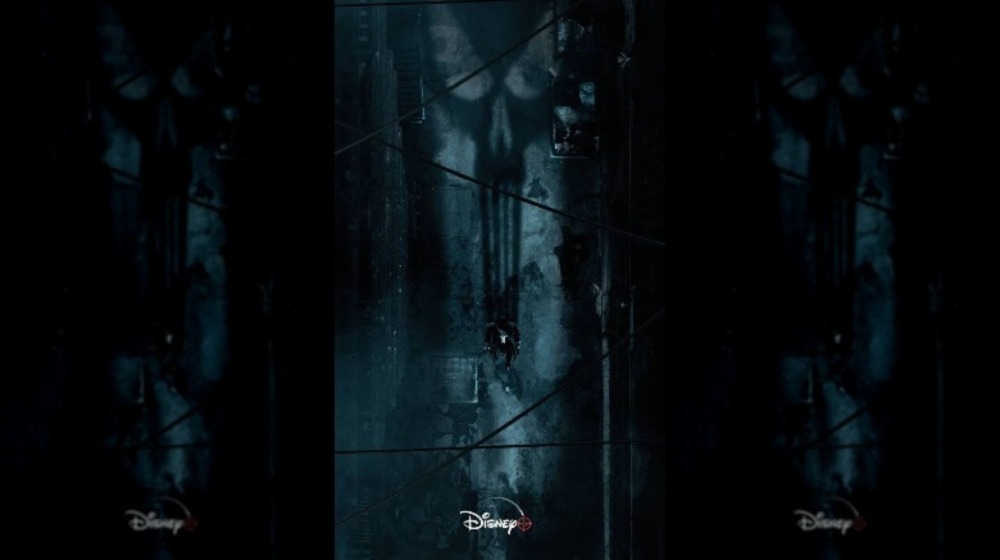 bosslogic/Instagram
BossLogic may have started out making fan art for properties like Marvel, DC and Star Wars, but that fandom has gradually transformed into official work for those companies. As he revealed to Looper in an exclusive interview, he's gotten work from some pretty high-profile individuals, including the Russo brothers leading up to the release of Avengers: Endgame. There's clearly a relationship there between him and Marvel Studios, so his latest piece depicting Jon Bernthal's Punisher walking down an alleyway while the vigilante's logo appears in the shadow behind him is definitely making fans do a double-take. 
It's particularly interesting when considering recent comments made by Marvel Studios Chief Creative Officer, Kevin Feige. Feige had this to say about the Marvel Netflix shows coming back in some capacity: "I think we probably could do it, I think a lot of that stuff comes back to us. There's always rumors online about things reverting, sometimes that's true, sometimes it's not, but I'm not exactly sure of the exact contracts but perhaps someday" (via Deadline). 
Could the poster be more than just fan art? BossLogic's audience is certainly hoping so, as his post has already accumulated numerous comments along the likes of "Don't tease me" and "Don't do that.....don't give me hope." Normally, we'd assume Jon Bernthal's version of Punisher would be too violent for something on Disney+, but seeing what just took place with the ending of The Falcon and the Winter Soldier episode 4, anything's possible at this point.